What is the THI and how to apply

Area covered
The THI scheme covers the town centre section of Carrickfergus Conservation Area and is largely centred on the medieval street layout formed by High Street, West Street and Lower North Street.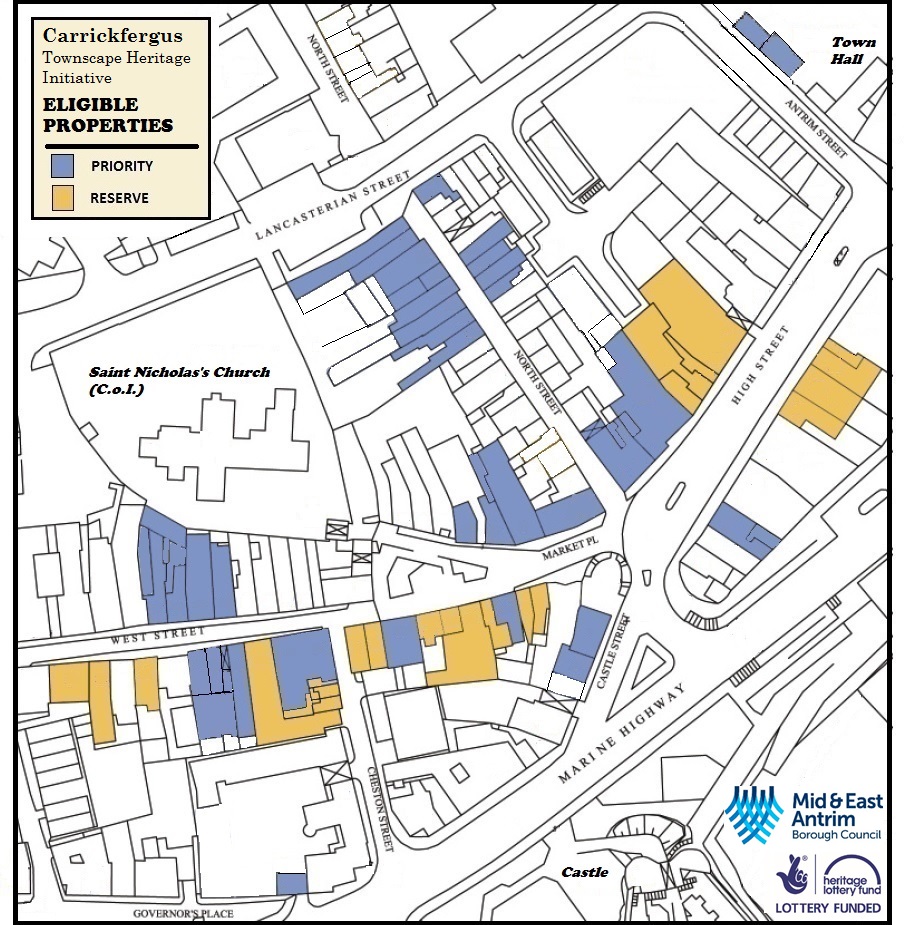 29 priority buildings have been identified as eligible for support as part of the HLF THI scheme assessment process and that will qualify for support in the first instance.
In addition 17 other reserve properties have also been identified as part of this HLF assessment and owners and tenants of which that may potentially be invited to apply for THI support at a future period in the Carrickfergus scheme delivery.
Grants and restoration
Grant funding is available for external works for buildings in use, as well as for bringing vacant floor-space back into use, in line with local conservation area and THI scheme guidelines.
An education and training programme led by the part-time THI education officer will also support community involvement through regular activity and events will also help raise awareness of Carrickfergus's architecture and architectural heritage over the 2017 to 2020 period. There are no grants available under the training and education programme.
Related Documents
(Please note we have been made aware of issues for some browsers viewing the documents below. We suggest downloading the document and viewing offline if you experience any problems.)
Related Links
Contact
Townscape Heritage Initiative Officer
T: 028 9335 8227
E: CarrickfergusTHI@midandeastantrim.gov.uk
Carrickfergus Townscape Heritage Initiative (THI) is a Heritage Lottery Fund (HLF) regeneration programme for the 2016-2020 period.