Borough's tallest sunflower announced
Monday 17 September 2018
The borough's tallest sunflower competition winners have been announced.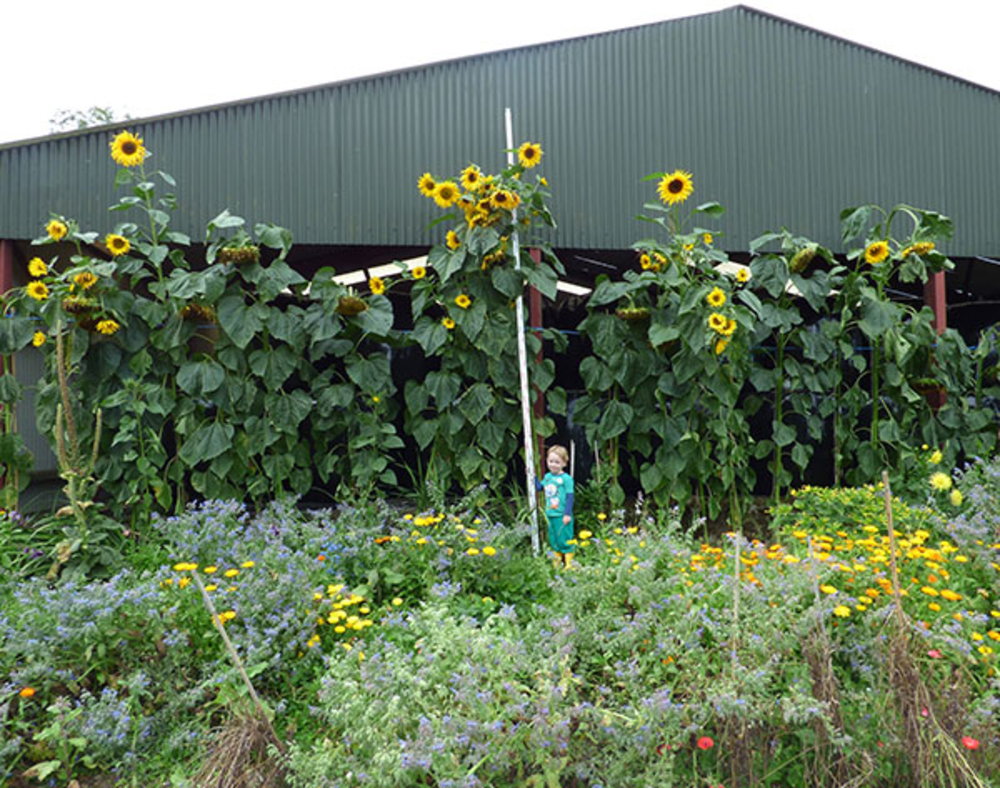 In first place with a magnificent height of 3m80cm is 4-year-old Jaxson Gilliland from Gleno.
Runners-up are Hollie Hunter, aged 3, from Larne with a mighty 3m60cm sunflower, and Evie Stirling, aged 10, also from Larne, with a blooming 3m56cm tall sunflower.
In April, Mid and East Antrim Borough Council distributed 7000 packets of free sunflower seed to schools across the borough to get children growing as part of the MEA In Bloom initiative.
The Mayor of Mid and East Antrim Borough Cllr Lindsay Millar said "I have been really impressed by the number of applications and the height of the sunflowers this year. This competition really catches the imagination of our young people and after months of tender loving care by these young gardeners, it is wonderful to see the end results. The time and dedication entrants spend on tending their sunflowers is extraordinary and is a credit to them, so well done to everyone.
"It seems Larne is the place to be for growing Sunflowers this year. Tourists may have flocked to Portglenone's fields with their yellow blooms proving a hit on Instagram this year, but we have some up and coming gardeners here who can give them a run for their money in the future."
The Mid and East Antrim In Bloom environmental improvement was developed to brighten up the borough. The objective is to make a brighter area for the benefit of all citizens and visitors.
There is still a chance to enter the Mid and East Antrim In Bloom Painting Competition (10 and under), Painting Competition (16 and under), Poetry Competition and Best School Gardening Project.
Entries for these competitions must be received by 30 September. There are great prizes to be won and all our winners and runners-up will be invited to the awards ceremony in October.
For more information on how to enter these competitions go to our In Bloom page.