Council praises residents' recycling efforts and encourages citizens to report fly-tipping incidents
Tuesday 8 January 2019
Mid and East Antrim Borough Council has thanked residents for the hugely positive response to recycling waste and the responsible disposal of their unwanted items over the festive period.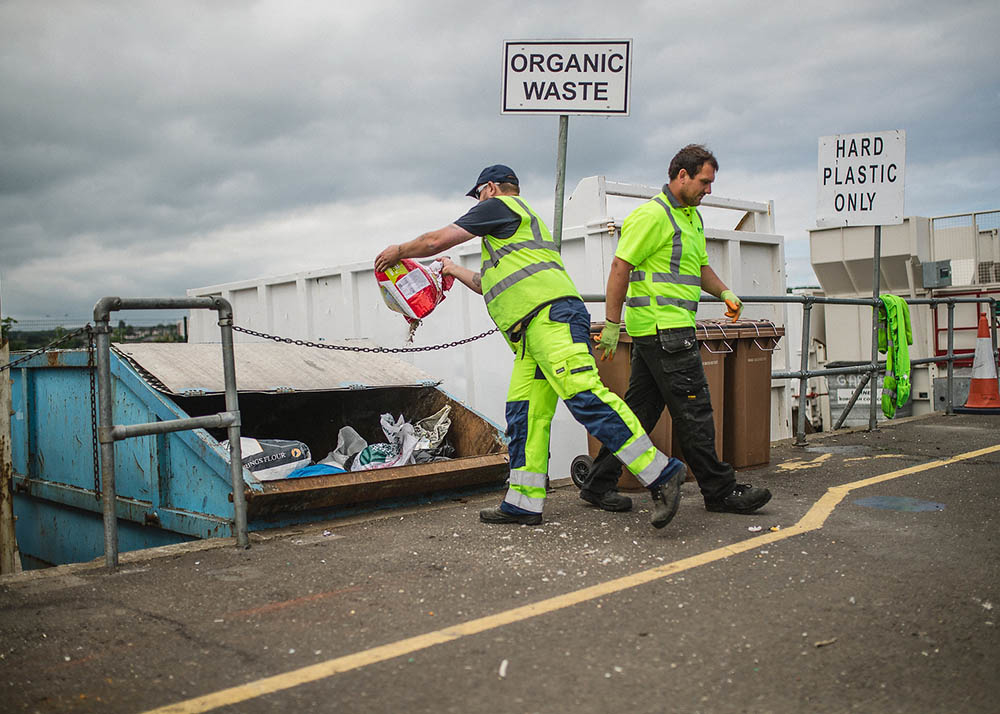 On an average week we receive approximately 600 vehicles per day to the Waveney Road Household Recycling Centre in Ballymena.
Over the Christmas and New Year period this number rose to more than 1,000 vehicles per day.
In the past three years, the recycling rate over Christmas at Waveney Road Household Recycling Centre has increased from 57% in 2016 to 67% in 2017, and over 70% in 2018.
However, council has also dealt with a number of reports of fly-tipping incidents in the borough.
Councillor Timothy Gaston said: "I congratulate our citizens for their outstanding recycling efforts which have seen Mid and East Antrim lead the way when it comes to responsible disposal of waste and unwanted items.
"This saves ratepayers' money and also combats environmental damage.
"Over the festive period our recycling centres were really busy and this is really positive to see.
"We have, however, also had some reports of fly-tipping, particularly in Ballymena, in recent weeks.
"I thank the public for reporting any issues to council. Once we receive such information, our staff will work to deal with the matter as efficiently as possible.
"They will also carry out investigations in order to identify who is responsible.
"Council's Environmental Health and Waste Departments have been working closely within the community since last year to ensure there is awareness and access to waste and recycling information.
"To ensure all members of our community have all of the information, they also provided correspondence in a range of languages and hand delivered these to targeted areas, as well as speaking to some landlords within these areas.
"We encourage anybody with information on incidents of fly-tipping and other illegal dumping to contact us on T: 028 2563 3394 or report the matter using our online Report form. For more information on waste and recycling in the borough, visit our Bins and Recycling section.
"Enforcement Officers routinely patrol the borough to detect incidents of fly-tipping.
"Enforcement Officers can issue a £80 fixed penalty fine in respect anyone found littering or in more serious incidents, the matter can be brought before the Magistrates' Courts and on conviction penalties of up to £2,500 can be imposed.
"We all have a role to play in tackling fly-tipping in Mid and East Antrim and I encourage anybody with information to report the matter."
Reduced landfill costs as a result of the move are expected to deliver annual savings of £200,000 – meaning those funds are available for other projects and work within Mid and East Antrim.