Council staff put the 'mile' into Smiley
Thursday 2 May 2019
Staff at Smiley buildings in Larne are putting their best foot forward by taking part in a new initiative called a Daily Mile.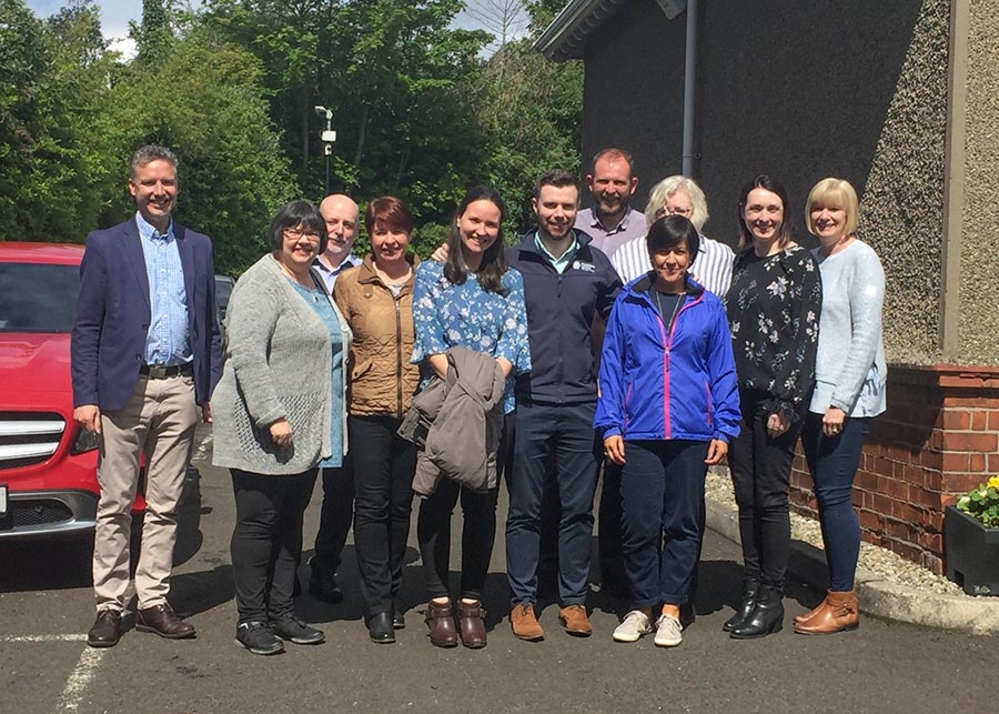 The scheme is a simple but ground-breaking initiative, encouraging people to walk for 15 minutes each day.
The staff, from the Environmental Health and Tourism departments at Smiley, are now leading the way in committing to completing a Daily Mile every lunchtime.
The aim is to improve the physical, emotional, social health and wellbeing of people regardless of age or personal circumstances, to create healthy habits for life.
Walking for 15 minutes each day has been shown to reduce the risk of chronic illnesses such as heart disease, type 2 diabetes, asthma and stroke.
Director of Community, Katrina Morgan, said: "I am delighted that the staff in Smiley buildings are taking part in The Daily Mile, which not only improves physical fitness, but also their wider health and wellbeing. I look forward to seeing many more staff signing up for the health initiative".
Mark McGrann, Tourism Marketing Officer who took part commented: "So often I get caught up in work that lunchtime can be over before I've realised. Joining in doing the Daily Mile encouraged me to get out and walk in the fresh air, something I wouldn't have done on my own, and spend time chatting with my workmates."
Karen Bruce, Environmental Health Officer also commented: "It's amazing how much you take in of your surroundings when you're walking and I still had time for a healthy lunch when I got back to the office."
Of course the activity shouldn't be restricted to weekdays but can carry on throughout the weekend – with or without your colleagues. Get family members and friends involved and make a daily mile part of everyone's health and wellbeing routine.
Staff in Smiley buildings launched their Daily Mile commitment on Wednesday, May 1 to coincide with National Walking Month.
So why not gather together a group of your colleagues, lace up your trainers and get walking and even send us your selfies to healthandwellbeing@midandeastantrim.gov.uk