Councils and communities team up for Beelicious project
Thursday 5 July 2018
Mid and East Antrim is working with seven other councils across Northern Ireland on the Beelicious project to raise awareness on our important pollinator species that are in decline and to improve habitats for them across the country.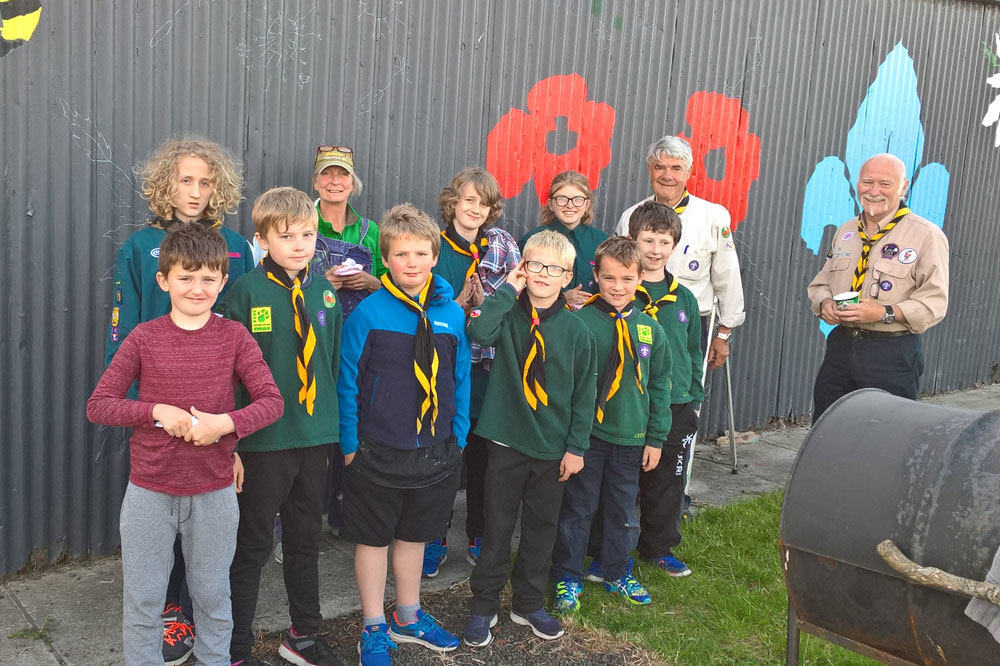 The project is made possible by the National Lottery, through the Heritage Lottery Fund, 'Our Heritage Programme'.
Mayor of Mid and East Antrim, Cllr Lindsay Millar, said: "Community groups across the borough have been engaged in Beelicious for the last year or so, for example, community orchard planting at Ahoghill New Park and Carrickfergus Mill Ponds and wildflower seed sowing at Ecos Nature Park.
"Most recently, the Whitehead Scouts and local artist Janet Crymble have been involved in the Beelicious project, and have sown wildflower seeds at Beach Road Nature Reserve to improve the site for pollinators such as bees and butterfly, and have also revamped their scout hut with a big beautiful Beelicious mural. Well done everyone.
"We are thrilled to have received support thanks to National Lottery players."
Scout leader, Wilf Lewis, said: "Thank you to Mid and East Antrim Borough Council and Janet for working with us on the project.
"The scouts really enjoyed themselves and we have received so much positive feedback already, it is always nice to hear the reaction from everyone. I have been receiving positive reactions too from people going past on the trains!"
#HLFSupported