How "detention" is changing perceptions in Mid and East Antrim
Tuesday 5 March 2019
A new play hitting schools in Mid and East Antrim is highlighting cultural differences and breaking down prejudices.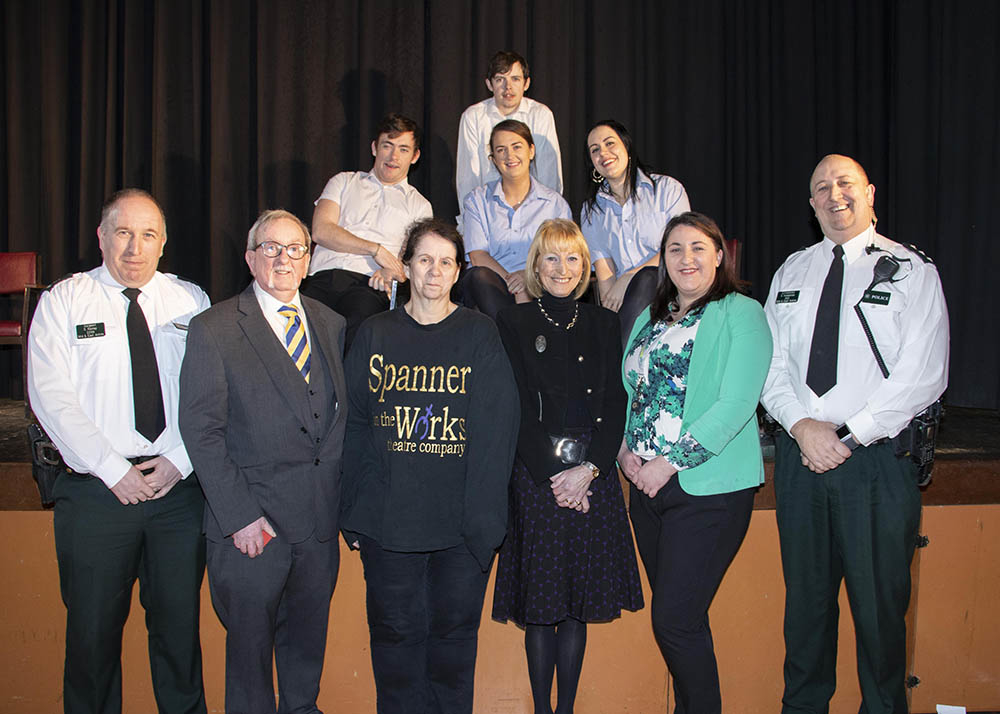 'Read all about it' is a thought provoking performance featuring five young people from different backgrounds who meet in detention. In a Breakfast Club-esque plot, the pupils learn about each other's cultures and how their own parents have influenced their perceptions.
The play is by Spanner in the Works Theatre Company who have a unique style of hard-hitting contemporary theatre pieces that aim to challenge, provoke and engage audiences in raw and immediate ways.
Company manager Patricia Downey said: "The play features Chelsea from Belfast, Mary who is from the traveller community, Hamza, a Muslim born in Northern Ireland, Aneta from Ukraine whose mother moved to Northern Ireland to work as a nurse, and Yasser a Syrian refugee.
"They all discuss their different backgrounds during the hour long detention and realise how their own perceptions have been shaped. The production includes the drama performance and a workshop discussion on issues of cultural diversity and racism hate crime in Northern Ireland. We're delighted to bring it to young people across Mid and East Antrim and it is really interesting hearing what they say during the workshop sessions."
Mayor of Mid and East Antrim, Cllr Lindsay Millar said: "This is a great way to engage with young people and highlight the issue of hate crime in an innovative way. It will also get our next generations thinking about what their perceptions of people from different backgrounds are, and how they are formed. Special thanks to Ballymena Learning Together and YMCA as well for their help running this amazing event.
"Mid and East Antrim prides itself on being a place that is welcoming, vibrant and diverse. We all work together to ensure everyone who lives, works and visits here is treated with dignity and respect. We value the contribution of each of our diverse communities and what better way to educate about our differences than theatre."
The plays are part of the 'No Hate Here' campaign being rolled out across Mid and East Antrim. The joint initiative by council, PCSP, PSNI and Inter Ethnic Forum is already having an impact.
This project was supported by The Executive Office through Mid and East Antrim Borough Council's Good Relations Programme as part of the Together Building a United Community Strategy.
Photograph: The cast of Read All About It pictured with PSNI's Stephen Rainey, David McCann of Ballymena Learning Together, Patricia Downey Spanner in the Works, Elma Lutton Cambridge House, MEABC's Bebhinn McKinley and Chief Inspector Stephen Humphries