Keep safe this Christmas
Wednesday 5 December 2018
For many of us, Christmas is a season for sharing good times with friends and family.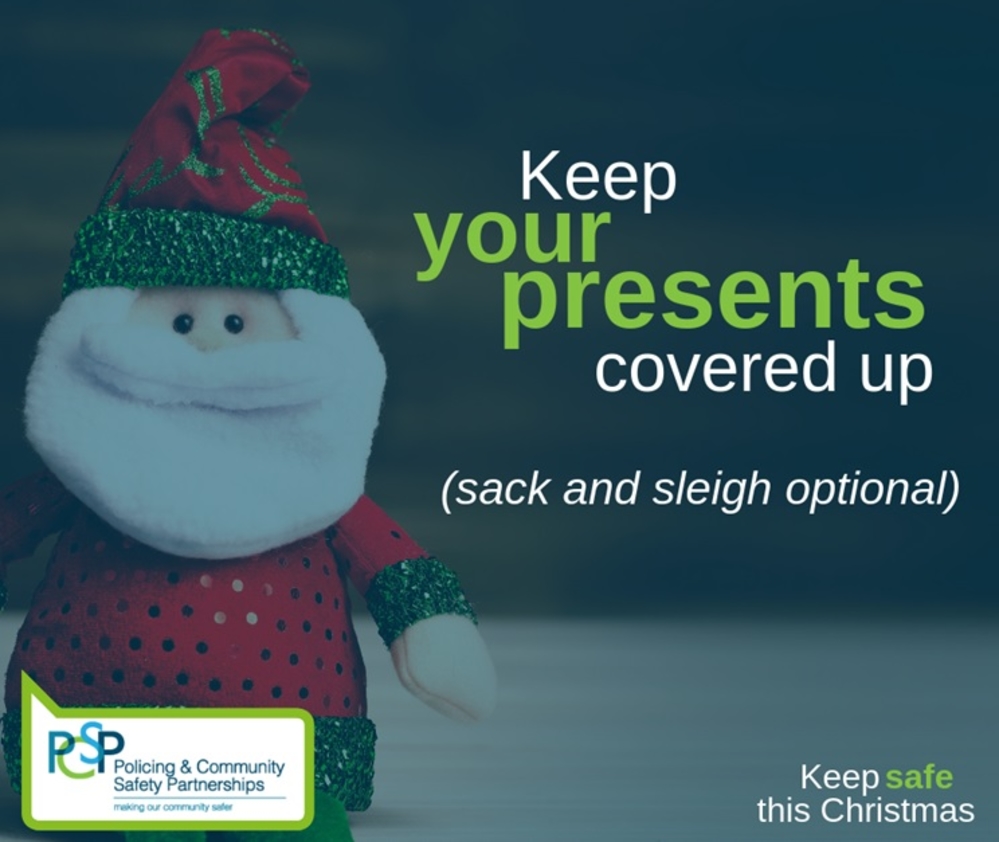 For some, however, it's a chance to take advantage through burglaries and scams, and to take risks by drink driving and anti-social behaviour.
Mid and East Antrim PCSP and the PSNI are urging everyone to keep your home, your money, and yourself safe this Christmas by making positive choices and making your safety your priority.
Speaking about the message, Cllr Paul Sinclair, Chair of MEA PCSP said: "At this time of year, we're often preoccupied with presents, people, and parties – but it's important to ensure you put your safety first.
"Unfortunately, the festive period means more opportunities for criminals. When you go out, make sure you double check all your doors and windows are locked, don't leave gifts in sight, and think about marking your valuables to make them easier to track. These rules also apply to your car, no matter how quick a trip you're taking!
"When bagging festive bargains online, don't get fooled by a too-good-to-be-true deal, and ensure your passwords vary for each site. Only buy from websites you know and trust, and that have a lock symbol in the address bar.
"If you're out and about enjoying yourself, make sure your personal safety is a top priority. Never, ever drink and drive – if you want a drink, leave the car at home. Decision-making takes a hit when you take a drink, so remember that split-second decisions can have a devastating impact. Make sure you feel safe on a night out and plan your journey home."