Major refurbishment planned to celebrate 150th anniversary of People's Park
Thursday 1 November 2018
Mid and East Antrim Borough Council has announced plans for a major refurbishment in People's Park, Ballymena, ahead of the venue's 150th anniversary.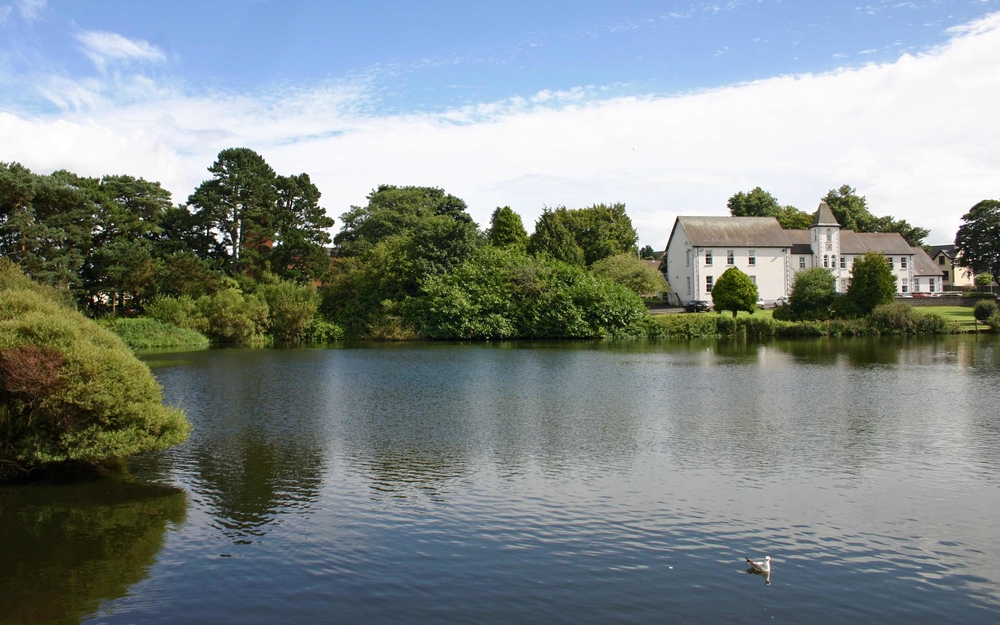 The People's Park opened in 1870 after being donated to the people of the town by Sir Robert Alexander Shafto Adair.
Members of the council's Operational Committee have given their backing to a range of plans to rejuvenate the 12-acre site.
A concept plan includes proposals to improve links with the nearby Sentry Hill and improvement of interpretation and signage, recreation and play areas, events and meeting places, walking routes and access points, dog facilities, a community woodland and meadows, and better park furniture.
Councillors and council staff are also committed to increasing opportunities for wildlife to flourish in the park.
Philip Thompson, Director of Operations at Mid and East Antrim Borough Council, said: "A number of internal and external funding streams have been identified and secured in order to modernise the park to meet the changing needs of residents and visitors to Mid and East Antrim.
"A capital budget of £295,000 has been secured to improve the toilet facilities, refresh the pavilion building and improve park furniture and signage.
"However, given the state of the play park, which is now more than 20 years old, this funding will need to be diverted and supplemented by additional funding to replace the play park."
Under the plans, council has intends to introduce inclusive play provision within the People's Park, as well as the creation of a teen hub where children aged 13 and above can spend their leisure time and participate in arts, crafts and urban sports, such as skateboarding, skating, etc."
More details on the plans will be announced in the coming months.