Mayor welcomes Karen Bradley as new Northern Ireland secretary
Tuesday 9 January 2018
The Mayor for Mid and East Antrim, Cllr Paul Reid has congratulated Karen Bradley on her appointment as the new Northern Ireland secretary.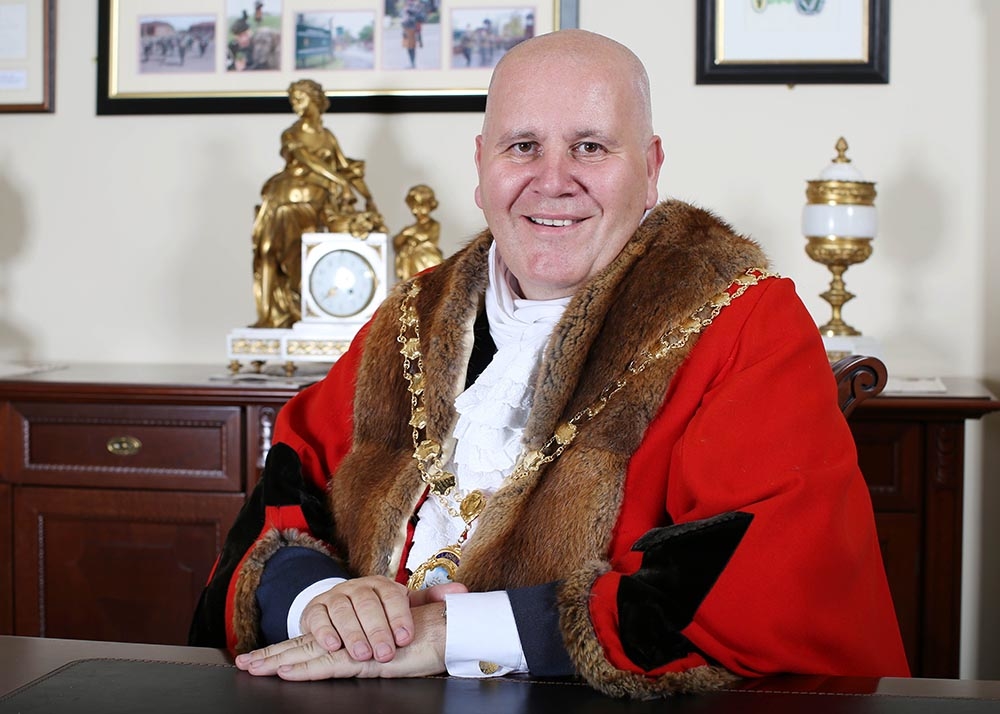 Cllr Reid has sent letters to both Mrs Bradley and her predecessor James Brokenshire, who announced his resignation from the post due to ill health.
The Mayor welcomed the announcement, "I want to congratulate Mrs Bradley in her appointment and want to send my best wishes as she takes on her new, challenging portfolio. Mrs Bradley previously served as Secretary of State for Culture Media and Sport and I hope she can bring her wealth of experience to this new role here in Northern Ireland. As Mayor of Mid and East Antrim, I would encourage Mrs Bradley to visit our wonderful Borough and look forward to working with her in the future."
Cllr Reid continued, "I would also like to thank James Brokenshire MP for his time as Secretary of State and send him our best wishes as he faces personal health challenges."
In a statement Karen Bradley MP said, "It is a great honour to be asked to serve as Secretary of State for Northern Ireland, particularly at such a decisive moment for Northern Ireland and the whole United Kingdom. I would like to pay the warmest tribute to my predecessor and friend, James Brokenshire, who did such an outstanding job. I wish him all the very best for his medical treatment and for a speedy recovery.
"Northern Ireland is a very special part of our United Kingdom and has huge potential. A key part of my role will be to help build a Northern Ireland that is fit for the future and works for everyone. In seeking to achieve that I want to work closely with all parties, the Irish government as appropriate, and with all sections of the community. Be assured the UK Government remains fully committed to the Belfast Agreement, its principles and institutions."