Mid and East Antrim's citizens praised for continuing to lead the way with recycling efforts
Thursday 22 February 2018
Northern Ireland's top recyclers have been praised for their "incredible" efforts, with Mid and East Antrim continuing to set the standard when it comes to protecting our environment and saving ratepayers' money through responsible waste disposal.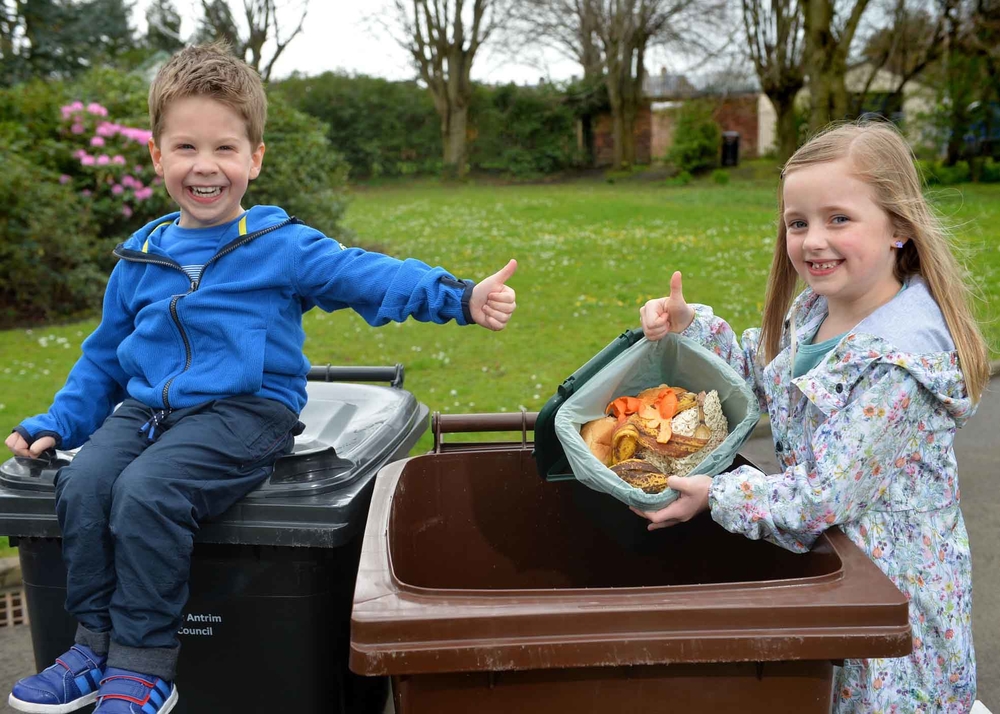 protecting our environment and saving ratepayers' money through responsible waste disposal.
The latest Northern Ireland Local Authority Municipal Waste Management Statistics show Mid and East Antrim to have the highest household recycling rate in the region at 57.5% - up 8.4% on the figure recorded for the same quarter last year.
The overall household and recycling rate locally was 51.5% between July and September 2017 - an increase on the 48.5% recorded during the same three months of 2016.
Chair of Council's Operational Committee, Councillor Dr Mark McKinty, said: "Our citizens have to be commended for their incredible recycling efforts.
"They continue to lead the way when it comes to recycling household and organic waste and on behalf of Council I want to thank them for their continued cooperation.
"Recycling saves ratepayers' money and also combats environmental damage. Indeed, our recycling rates to date are on course to deliver savings in the region of £200,000 per year – money that can be put to other uses locally.
"It costs twice as much to dispose of food waste in a black bin as it does to recycle food waste from a brown bin.
"Unwanted food that ends up in landfill is the most polluting type of waste due to the release of harmful gases.
"Rather than pollute the environment, that waste is increasingly being put to a great use in Mid and East Antrim.
"An example of this is the high quality compost produced, which is then made available to our residents. The superb collective effort to maximise recycling in Mid and East Antrim represents a complete win-win for all."
Changes to food waste collections came into effect throughout the Borough back in April 2017, with residents urged to dispose of food waste into brown bins as opposed to black.
Residents requested thousands of food caddies and brown bins to dispose of their biodegradable waste, including unwanted foodstuffs.
Householders are advised to line their food caddy with a biodegradable bag.
Citizens receive a free supply of caddy liners three times a year - in April, July and October. More details of when these are delivered are available from Council's website.
These liners are attached to brown bins left for collection during these times.
If citizens run out before they receive their next supply, the liners are available from designated council facilities for £1.30 per roll.
Standardised opening hours also came into effect at household recycling centres throughout Mid and East Antrim last year – making it easier than ever for residents to recycle their waste.
For more information or advice on food waste recycling, please contact T: 0300 124 5000 or E: recycling@midandeastantrim.gov.uk. Alternatively, details are available on our Food Waste Recycling pages.
Photograph: Oscar Millar from Carrickfergus gives the thumbs-up as Julia Pearson, also from Carrickfergus, demonstrates how to recycle – rather than 'bin' - food waste in Mid and East Antrim Borough.