Mid-Antrim Museum exhibition offers the opportunity to explore Traces of our built heritage
Friday 13 April 2018
A fascinating exhibition of artworks showcasing Mid and East Antrim's rich built heritage has been launched at Mid-Antrim Museum at The Braid, Ballymena.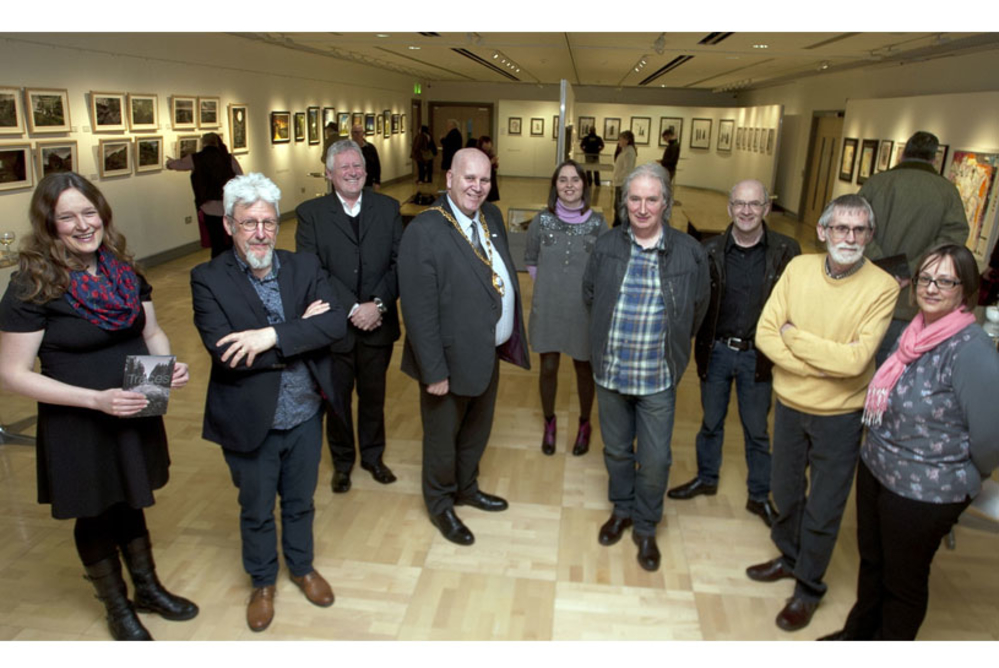 The exhibition by five local artists, known collectively as the Standing Arts Group, explores the disappearing built heritage of the local area and the traces it has left in the landscape.
Together James Hughes, Paul Jordan, Chris Neely, Maurice Orr and Bertie Pennie have interpreted of a number of sites along the line of narrow gauge railway from Ballymena to Cushendun, standing stones and former industrial buildings in Ballymena using the mediums of printmaking, painting, photography and ceramics.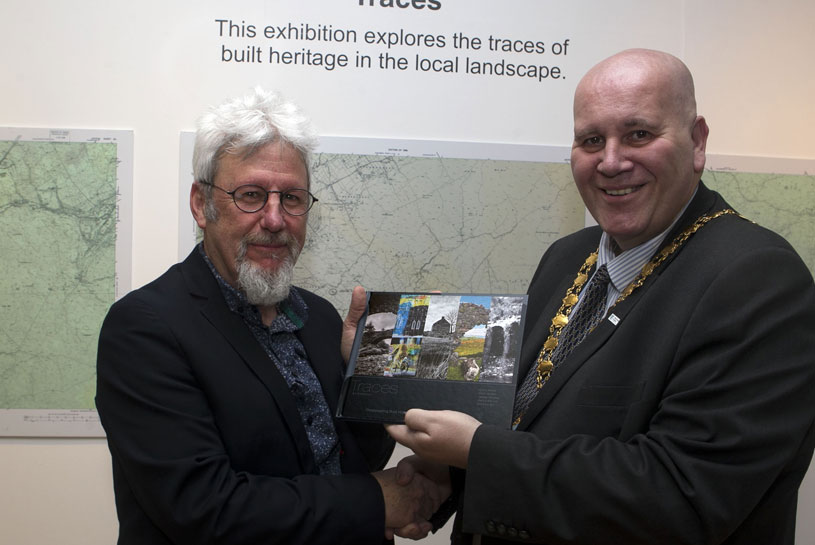 Speaking at the launch event on Wednesday evening at the Braid, Mayor of Mid and East Antrim, Councillor Paul Reid, said: "Our Council is pleased to have been afforded the opportunity to showcase a range of creative voices from Ballymena through their common purpose to record and reflect on the layers of traces left behind in the rural landscape.
"It is hoped that the exhibition will encourage viewers to reflect on their own participation within the historical process, our sense of place and preservation of the built environment."
The Traces exhibition will run at Mid-Antrim Museum until Saturday 9 June 2018. Admission is free.
Images:

Artists from the Standing Arts Group (Paul Jordan, James Hughes, Bertie Pennie, Chris Neely, Maurice Orr) with the Mayor, Cllr Paul Reid, at the launch of the Traces exhibition
Paul Jordan from the Standing Arts Group presenting the Mayor with a copy of the Traces exhibition book