A week to #embRACE diversity in Mid and East Antrim
Wednesday 14 March 2018
Mid and East Antrim Borough Council hosted a series of events to raise awareness of the diverse cultures across our Borough as part of week-long celebrations titled '#embRACE'.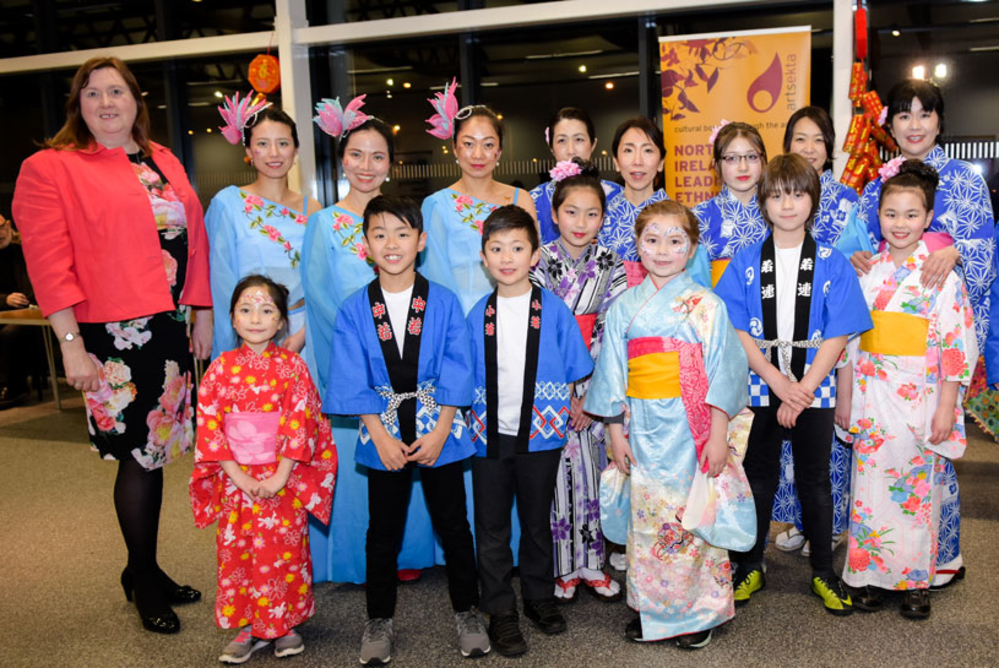 Many people attended the packed programme of events, organised by the Council's Good Relations Programme, which included a Race to #embRACE with local parkruns, cultural crafts and story-telling for children, small world café networking and performances of song and dance, all aimed at celebrating the rich and diverse culture of Mid and East Antrim.
Mayor Cllr Paul Reid said, "This has been a wonderful week for Mid and East Antrim and it is great to see so many people taking part in the various events and celebrating and embracing the rich and diverse cultures of our Borough. This event, delivered through our Good Relations Programme continues to develop mutual understanding, respect for cultural traditions, the principle of interdependence and positive cross-community and positive race relations throughout the Borough.
"I would take this opportunity to thank Artsketa, The Interethnic Forum (Mid and East Antrim), NI Libraries and the local parkruns, and all the performers and providers who worked in partnership with the Council's Good Relations staff in the delivery of the programme of events.
"Programmes like this are important and significant to Mid and East Antrim Borough Council as we continue to work together to create a better future for all. Council wants everyone who lives, works or visits Mid & East Antrim to feel welcome, safe and respected. This is something that is clearly set out in our Community Plan, Putting People First."
This programme has been supported by The Executive Office through Mid and East Antrim Borough Council's Good Relations Programme.
For more information and to keep up to date you can go to our Good Relations page.