Building Positive Relations

Peace IV Building Positive Relations Working Group
Peacing Ages Together ¦ Wise (Women Interacting, Socialising and Engaging) ¦ LAN - Local Area Networks ¦ Piece by Peace Stress Control Project ¦ Messines ¦ Community Leadership Programme ¦ Sports for All
Peacing Ages Together
delivered by Mid and East Antrim Agewill Partnership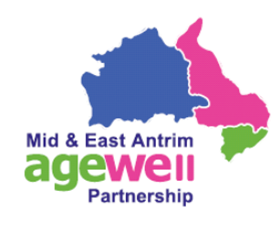 Mid and East Antrim Agewell Partnership (MEAAP) have received funding from the PEACE IV programme to run a series of interesting, new social activities for older people across our council area in an age friendly, cross-community project.
15 new partnerships have been created across the area, joining groups from the towns, villages, churches and associations together to explore our similarities and differences and combat loneliness and isolation in older people's lives.
These older people's partnerships will take part in 10 activity sessions throughout 2018/2019 under the themes of Sports, History, Ethnic Minorities and the Arts. They will also have the opportunity to take part in Intergenerational activities. The activity sessions will culminate in a huge celebration event in June 2019 where all the partnerships will come together to show off the Art exhibitions, the dance moves, and hear about the history projects and see what we have been able to achieve together.
Contact:
Sarah McLaughlin
T: 028 256 58604
M: 07519 070 603
E: Sarah.McLaughlin@meaap.co.uk
W: Agefriendly - Peace IV
Facebook: meaapni
Twitter: @MeaapPeaceIV

Sarah McLaughlin MEAAP Peace IV Project Officer
---
WISE (Women Interacting, Socialising and Engaging)
delivered by LEDCOM
WISE (Women Interacting, Socialising and Engaging) is a personal development and civic leadership programme which will explore women's role in Peace building – past, present and future.
It will target woman from diverse communities across Mid and East Antrim Borough Council and establish groups in Ballymena, Carrickfergus and Larne.
The groups will meet locally for workshops and to develop community projects in the three areas. The three groups will then come together periodically throughout the programme for visits and joint workshops, and to work towards a Women's Conference and Celebration Event.
Aims & Objectives:
The programme aims to develop confidence in the women and help them aspire to become civic leaders in the future. A recognised award in Team Leading has been included which will be accredited.
Throughout each term the women will be asked to complete a piece of short work to display their learning, this work will take the form of what every medium they feel happy in including, written statement, poem, painting/drawing or video.Some of these works will be used to highlight the programme achievements at the end Conference and Celebration event.
Target Group / Beneficiaries:
We are looking for individuals with a desire to make a difference in their local community. Participants must be female, aged 18+ and live within the Mid & East Antrim Council area.
Planned activities / timetable:
The programme will run from September 2018 until December 2019. In total there will be eight terms over the programme duration, each term will last for approximately six weeks. During these terms, the content will be two formal training sessions, a reflective learning session and one joint meeting/visit where all 30 women will come together. The joint workshops will be at a flagship community or government facility, and will aim to showcase best practice and demonstrate learning from the term. Provisional timetable is as follows:
Activity

Details

Term 1

Women & Leadership

(Sept 2018)

1 - What makes a good leader

2 - Confidence and motivation

Flagship

Visit to the MEABC Council Chamber meet a cross party group of women councillors who will talk about their lives and their role in current civic leadership. Opportunities for the groups to feedback their views on current issues/challenges for women in their communities.

Term 2

Pride & Prejudice

(Oct 2018)

1 - Conflict resolution and mediation

2 - Peace building

Flagship

Visit to the Skainos centre to explore the teaching of Irish and Ulster Scots to the local community in East Belfast. The groups will also learn how civic leadership was used to develop this £12million Peace funded project.

Term 3

Women of Power

(Nov-Dec 2018)

1 - Assertiveness and negotiation

2 - Personal goal setting

Flagship

Visit to Clifton house, a study of Mary Joy McCracken, the women will learn about one of Northern Ireland's greatest female civic leaders who was responsible for the setting up of the first hospital in Northern Ireland, fought to establish prayer houses and for the introduction of sanitary water pipes through Belfast.

Term 4

Who do you think you are?

(Jan 2019)

1 - Exploring cultural identity

2 - Genealogy

Flagship

Indian Community Centre Belfast. This workshop is aimed at getting women to understand about cultures outside of the two main traditions in Northern Ireland and to recognise the needs and similarities between a truly diverse culture and how they would see themselves.

Term 5

Being the best you can

(Feb-Mar 2019)

1 - Health and wellbeing

2 - Presenting your best

Flagship

Dublin Residential for a two day trip with one overnight stay. The aim of this is to take the women away from their traditional cultures and let them learn and understand Irish history and culture. This workshop will include the following visits, Glasnevin Graveyard, National Museum, War Memorial and Kilmainham the story of Grace Plunket.

Term 6

Making money is good

(Mar-Apr 2019)

1 - Enterprise skills

2 - Social Enterprise

Flagship

Loughguile Millennium Centre - one of the best examples of how a small rural community has embraced enterprise to address cultural differences and enabled the community to work together to develop private enterprises and a series of social enterprises.

Term 7

Create the new vision

(May 2019)

1 - Ideas generation for change

2 - Project management

Flagship

Ashton Centre and Fab Lab - the centre has one of only two fabrication labs in Northern Ireland. This major European funded project enables youth and community organisations to develop creative learning through design and production of products using technology.

Term 8

Taking control!

Team Leadership level 2 award

(June 2019)

1 - Responsibilities of a team leader

2 - Maintaining good relationships

Flagship

Stormont (if operational again) we will take the women to Stormont with the support of a local cross party group of MLA's to sponsor the visit. There will be a tour of Stormont and an exploration of the women's role in the NI Assembly, going forward and in the future we believe this is highly significant as three of the five main political parties in Northern Ireland are now led by women.

Conference & Celebration event and community projects

(Sept-Dec 2019)

This term is not only aimed at delivery of a celebration event, the women's groups will each have a budget of up to £2,000 to develop a community/specific leadership project that is aimed at bringing people from diverse backgrounds together. These three projects will be showcased at the celebration event.

Conference & Celebration event which will include the award of certificates for CMI Level II team-leading, feedback/discussion through workshops and display of the work and the presentation of their community projects. Our plan is to get 2 high profile guest speakers to this event we have already made an initial approach to Miranda Tisdale, Lord Lieutenant of County Antrim.
Contact:
Ballymena group: Audrey Murray - T: 028 2826 9973 E: audrey.murray@ledcom.org
Carrickfergus group: Caeris Armour - T: 028 2826 9973 E: caeris.armour@ledcom.org
Larne group: Anne Taylor - T: 028 2826 9973 E: anne.taylor@ledcom.org

Caeris Armour, LEDCOM with Chairperson of the Mid & East Antrim Peace IV Partnership, Ald Maureen Morrow
---
LAN - Local Area Networks
delivered by the Northern Ireland Housing Executive

This inter-estate exchange programme will tackle community segregation by working with community leaders committed to Peace-building, supporting areas where diversity is welcomed.
Local Area Networks (LANs) will be created, and will act as a mechanism for the development and implementation of local action plans (a series of agreed programmes and services for the local area which could be delivered on an intercommunity basis).
The Project will target 12 housing estates from across the three main Borough areas of Ballymena, Carrickfergus and Larne. 30 participants from each estate will engage with the programme, targeting a total of 360 people. The LANs will meet monthly, and will participate in a range of training programmes, such as OCN training in Diversity and Good Relations.
The Project will also involve 2 cohorts of participants from the 12 LAN estates participating in a Messines Programme (50 individuals). This programme will tackle division and hate crime by focusing on the Great War and remembrance, and will include a 4-day visit to Messines in Belgium.
The Northern Ireland Housing Executive will act as Project lead, building upon their experience delivering previous BRIC (Building Relationships in Communities) Programmes.
Aims and Objectives:
Provide skills potentially out of reach.
Provide opportunity for future change
Improve social cohesion
Encourage personal development
Build positive relations
Increase learning
Improve sense of cultural identity
Reconciliation and race relations
Provide knowledge of local history
Build positive Relations
Improve social cohesion
Build positive relations
Improve social cohesion
Increase confidence and learning of target group
Encourage personal development
Build knowledge and develop community capacity
Target Group / Beneficiaries:
Groups from Mid and East Antrim area participants in each group 16-24 years and 25+ as well as Community and families of participants
Contact Details:
Stephen Gamble, Good Relations Officer
Northern Ireland Housing Executive
T: 028 9598 4179
E: stephen.gamble2@nihe.gov.uk

Stephen Gamble, Good Relations Officer, Northern Ireland Housing Executive
---
Piece by Peace Stress Control Project
delivered by the Northern Health and Social Care Trust
The Piece by Peace Stress Control Project is a cross community and intergenerational 6 week programme funded by Peace IV in partnership with Mid and East Antrim Borough Council (Lead Partner) and delivered by the Northern Health and Social Care Trust.
It is free of charge and open to anyone living within the Mid and East Antrim Council Area.
Who delivers the programme?
A cognitive-behavioural therapist and an assistant psychologist from NHSCT Psychological Therapies Service
Where does the programme take place?
Ballymena / Larne / Carrickfergus and surrounding areas.
What does it involve?
The class runs once a week for 6 weeks and teaches skills and techniques for managing stress.
Topics covered include:
Overview of what stress is?
Controlling your body
Controlling your thoughts
Controlling your actions
Getting a good night's sleep
Planning for the future
Stress Control is a class not 'group therapy' – you do not have to talk about personal difficulties in front of others.
Upcoming Classes
Place / Location
Dates
Time

Carrickfergus
The Marina Conference Suite

18 September – 23 October 2018
Tuesday Mornings

Larne
Larne Leisure Centre

19 September – 24 October 2018
Wednesday Mornings

Ballymena
Adair Arms Hotel

19 September – 24 October 2018
Wednesday Evenings
Classes have also been planned for Feb 2019 and April / May 2019.
Contact
Psychological Therapies Service
T: 028 9441 5787
E: stress.control@northerntrust.hscni.net
Facebook: Northern Health and Social Care Trust
Twitter: @NHSCTrust

Nikita Bujwid, Northern Health & Social Care Trust
---
Messines Shared History Programme
Delivered by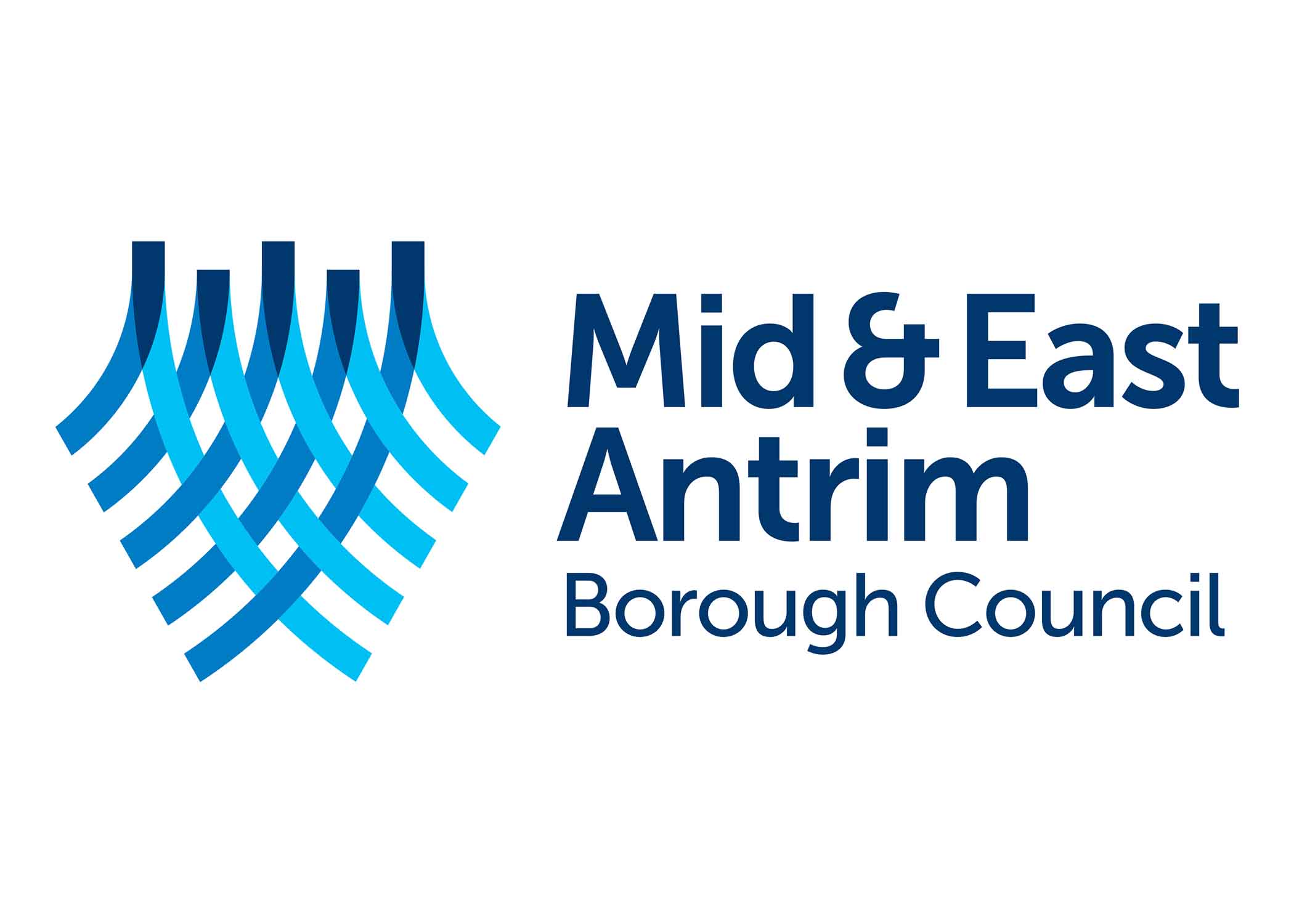 Project for 2 cohorts from the 10 segregated LAN estates tackling division and hate crime by focusing on the Great War and remembrance including a visit to Messines in France.
Target Group:
50 participants from the 10 LAN estates
Planned activities/timetable:
Contact:
Patricia Brennan, Investment and Funding Unit
T: 028 2563 3367
E: patricia.brennan@midandeastantrim.gov.uk
---
Community Leadership Programme
Delivery Partner:

The project is designed to bring communities from different backgrounds, religious beliefs and cultures together so the participants can learn new skills; increase knowledge and gain positive experiences across communities and cultures.
Target Group:
12 community projects delivered to enhance peace building – 36 participants
Planned activities/timetable:
Contact:
Breige Conway
T: 028 2177 2100
E: info@nacn.org
W: www.nacn.org

Breige Conway, North Antrim Community Network with Chairperson of the Mid & East Antrim Peace IV Partnership, Ald Maureen Morrow
---
Sports for All - Twilight Sport Programme and Sports Club Twinning
Delivered by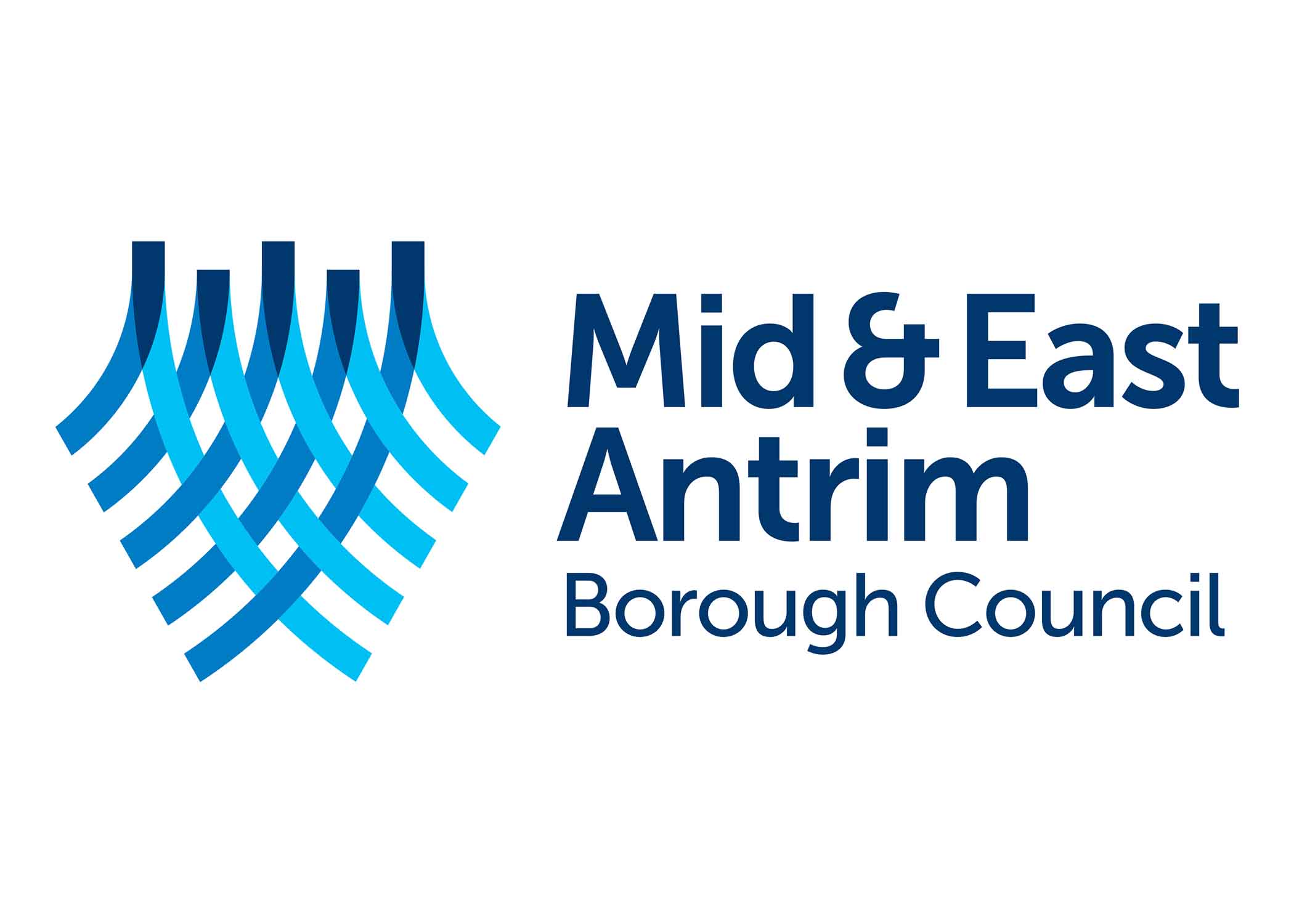 Twilight Sport Programme
Multi-sports programme delivered on Friday and/or Saturday nights from 7-10pm plus one or possibly two, five day summer intervention programmes. Monday to Friday, 7pm to 10pm each year until March 2020.
Target Group:
Up to 100 Young people between 11–25 years old
Sports Club Twinning
Managed by MEABC Sports Development Team with best programmes securing support to deliver agreed outcomes. Club twinning programmes that engages cross community outcomes.
Preferred club twinning's would link clubs with close connections to Protestant and Catholic communities
Target Groups:
Delivered Within local 'Twinned' clubs grounds and leisure facilities
10 sports clubs over June 2018 – March 2020 with 6 months contact between 40 participants per Twinning Group
Planned activities/timetable:
Programmes to include:
coach education
good relations workshops
shared best practice experience
Resource allocation of £10,000 per Twinning Group including equipment budget

Timelines Project lifetime of 22 months – June 2018 to March 2020
Year 1: 6 Clubs (2 Twinning's) 60 Participants
Year 2: 4 Clubs (3 Twinning's) 90 Participants
Contact:
Gary Boyd, Community Sports Development Officer
T: 028 2563 3316
E: gary.boyd@midandeastantrim.gov.uk