MEA United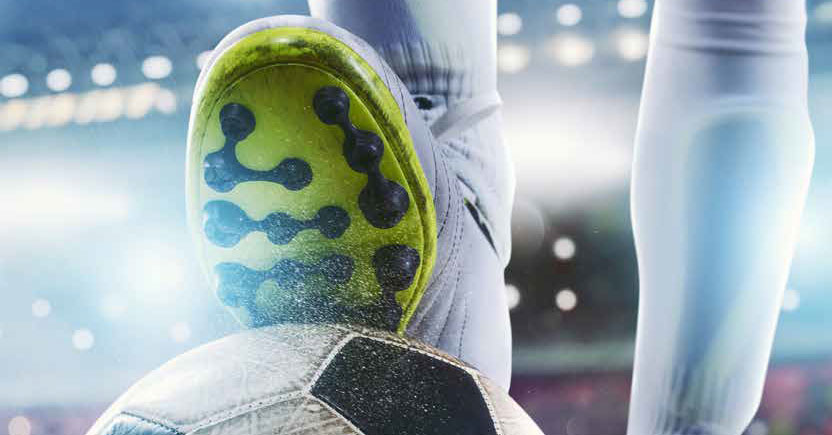 Mid and East Antrim's Irish Premiership football teams joined forces with Council in 2020 to launch the 'MEA United' funding campaign, aimed at securing up to £25m of much-needed investment in our facilities.
Background
The MEA United taskforce is working to fully support Ballymena United, Carrick Rangers and Larne FC in their collective vision to transform the Ballymena Showgrounds, Taylors Avenue in Carrickfergus and Inver Park in Larne. In 2015, the Northern Ireland Executive allocated £36m for a sub-regional stadia funding programme for local football. Following the return of power-sharing at Stormont in January of 2020, the Executive stated its intention to complete the programme, which includes plans to upgrade Irish League venues as well as Casement Park in Belfast. Irish Premiership clubs that have the ability to deliver Category Two status are eligible to apply for funding, with Ballymena United, Carrick Rangers and Larne FC all meeting the criteria. MEA United intends to maximise every opportunity to lobby on behalf of our local clubs, and widely promote their case for significant investment in our facilities in Mid and East Antrim.
Improving the stadia facilities of the three clubs is an exciting prospect that would drive a positive change across the borough, raising the standard of sporting events in these towns for generations to come. All three clubs sit at the very heart of their communities and provide crucial services and facilities to residents, as well as uniting thousands of our citizens in their love of sport. This wide-ranging engagement, and the array of community initiatives and interventions provided through our clubs, is vital to our collective bid for investment to ensure the long-term prosperity of football in Mid and East Antrim.
All three clubs recently submitted their responses to a Department for Communities evidence-gathering survey on sub-regional stadia facilities in Northern Ireland, which aimed to identify strategic priorities for the development of football.
Vision
MEA United is a partnership approach between Council and our three major clubs to improve stadia and facilities which are the lifeline of the local football fraternity, touching the lives of more than 200,000 people in Mid and East Antrim each year.
Ballymena United, Larne FC and Carrick Rangers all play in the top tier of local football and have strong supporter bases and rich football heritages.
MEA United fully recognises the huge contribution football makes to our society, including the health and wellbeing of our citizens, our economy, education and much more.
Each of the three clubs require long overdue, significant investment in their facilities for the immediate and longer-term future, and to lay the foundations for increased future participation in football by our young people.
We see the opportunity offered through regional stadia-funding as a game-changer for local football, which would in turn significantly benefit our local community.
This page sets out how we will work together along with the Department for Communities to highlight the importance of this funding to our borough and our residents and ultimately secure investment from the Executive.
DFC Regional Stadia Funding
Six years ago, the Northern Ireland Executive allocated £36m for the sub-regional programme for local football. In its 2015 consultation, the then Department of Culture, Arts and Leisure (now Department for Communities) had divided the pot of money into five areas. The Oval was set to receive an investment of £10m so it would be suitable for "hosting high-level competition matches with a moderate capacity level of 6,000 to 8,000 persons". A second strand of £17m was made available to other Premiership clubs who were capable of hosting fixtures with a 5,000 capacity. They could apply for funding of up to £3m to provide "stadia which can sit at the hub of key communities and can offer quality football facilities and community facilities which bring revenues into the club tenants, thus making football in these areas more sustainable".
IFA Championship clubs were also set to receive a total of £3m, with a potential sum of £500,000 available to clubs who applied, while a further £3m would be put towards "a single high-quality facility" for intermediate and junior football.
The final strand was meant to be a sum of £3m put towards a national training centre to "support current talent and nurture future generations".
A location for the proposed centre had not been determined but the minimum requirement for the site was 20 acres.
In January 2020, The Department for Communities said a fresh consultation needed to take place on sub-regional stadia funding, given the changes in football since 2015. A department spokesperson told the media that £36m was still available but would not commit to a timeframe or any extra money.
Achievements to Date
Football plays a major part throughout the Borough engaging both young and old, and from a range of backgrounds, in helping build stronger, safer communities.
Mid and East Antrim is not only home to the three senior clubs mentioned above but also has four teams completing at Intermediate level and 34 Junior clubs within the borough, providing football coaching, training and games for 1,162 adult players on a weekly basis.
There are also four women's and girls' teams established across the local communities, with three attached to our senior clubs and one with Greenisland FC.
A number of local clubs are also involved in providing football for those with disabilities.
There are 10 youth football clubs in the local area that are affiliated to clubs from junior to senior level and collectively facilitate 164 youth teams and some 2,333 youth footballers for training and games.
All of the above is supported by a club workforce of 830 club volunteers and an average of 5,370 spectators on a weekly basis.
Since 2015, Mid and East Antrim Borough Council, through its Grants Programme, has invested over £95,000 across the Borough to supply training equipment, coaching qualifications, holiday camps, first aid equipment and walking football from youth to adult and Junior to Senior level clubs to support the wonderful work all our clubs do to help build a stronger and safer environment for all our citizens.