Contact Us
Please check the A to Z to see if the information you need is already on the website.
---
Waste & Recycling, Street Cleansing & Public Conveniences
Chat live with an advisor (Mon - Fri 9am to 5pm)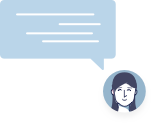 Chat live with our waste helpdesk by pressing

at the bottom of the page or
T: 0300 124 5000 (0)
Chat Bot Help - Frequently Asked Questions (24/7)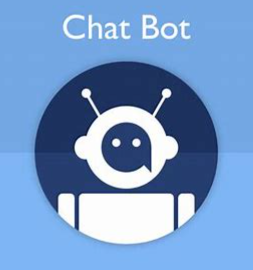 Chat with our waste helpdesk BOT by pressing

at the bottom of the page.
Submit a Request (24/7)
e.g. New bin, bulky lifts...
---
Enquiries
or write/phone us:

Chief Executive's Office
Mid and East Antrim Borough Council
The Braid
1-29 Bridge Street
Ballymena
BT43 5EJ
T: 0300 124 5000, select the applicable location option and ask to speak to the relevant department
Our office hours are 9am to 5pm, Monday to Friday. You can contact us outside of these hours and we will respond the next working day.
---
Useful Numbers

Cemetery Enquiries
Ballymena, Carrickfergus and Larne
T: 0300 124 5000

Environmental Health
Animal Welfare
T: 028 2563 3134

Grants
| Ballymena | Carrickfergus and Larne |
| --- | --- |
| T: 028 2563 3148 | T: 028 9335 8240 |

Leisure Centres
| Amphitheatre Carrickfergus | Larne Leisure Centre | Seven Towers Leisure Centre | Ballymena Showgrounds |
| --- | --- | --- | --- |
| T: 028 9335 8342 | T: 028 2826 2497 | T: 028 2563 3382 | T: 028 2563 3290 |

Parks and Open Spaces
| Carnfunnock Country Park | Ecos Centre | The People's Park | Bentra Golf Course |
| --- | --- | --- | --- |
| T: 028 2827 0541 | T: 028 2563 3363 | T: 028 2563 3342 | T: 028 9337 8996 |
Marinas
| Carrickfergus Marina | Glenarm Marina | Portglenone Marina |
| --- | --- | --- |
| T: 028 9336 6666 | T: 028 2884 1285 | T: 028 9336 6666 |

Planning
Area Planning Office
T: 0300 200 7830

Registrars
| Ballymena | Carrickfergus | Larne |
| --- | --- | --- |
| T: 028 256 33179 / 028 256 33261 | T: 028 9335 8224 / 028 9335 8225 | T: 028 2826 2385 |

Tourism
| Arthur Cottage | The Gobbins Visitor Centre |
| --- | --- |
| T: 028 2563 5010 | T: 028 9337 2318 |

Visitor Information Centres (VIC)
Ballymena ​
Visitor Information Centre

Carrickfergus
Visitor Information Centre
Larne
Visitor Information Point
T: 028 2563 5077
T: 028 9335 8222
T: 028 2826 0395
---
Contact Us online