Mayor Pays Tribute to Mrs Joan Christie CVO OBE
Thursday 5 January 2023
The Mayor of Mid and East Antrim, Alderman, Wing Commander, Noel Williams, has paid tribute to the "inspirational" and "selfless" former Lord-Lieutenant for the County of Antrim, Mrs Joan Christie CVO OBE.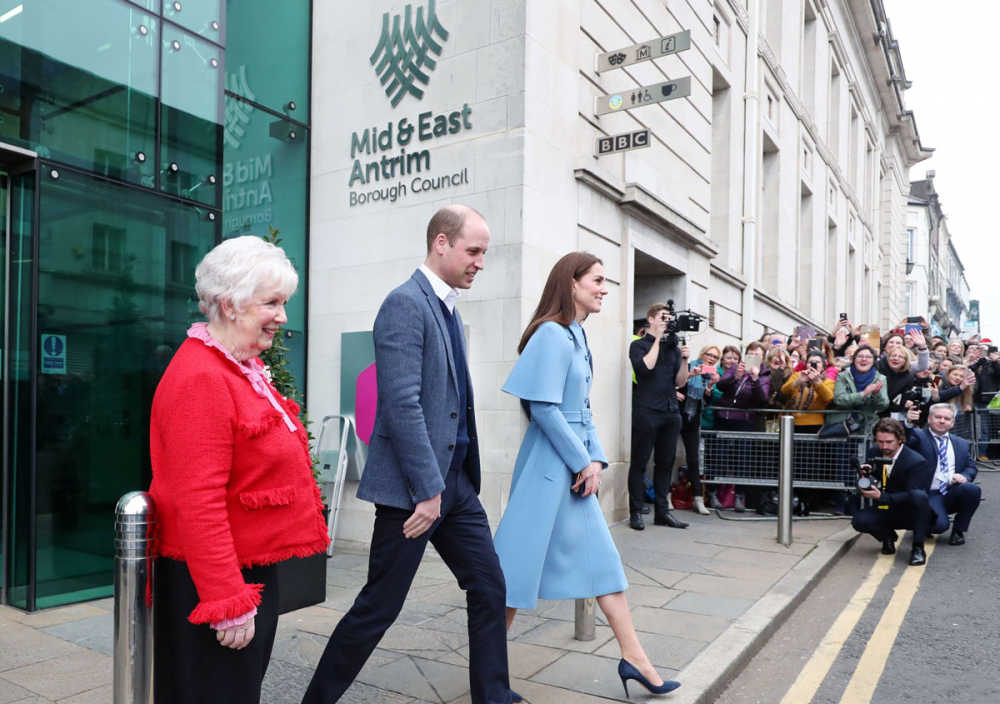 The Mayor said: "I am deeply shocked by the untimely death of Mrs Christie and my thoughts are first and foremost with her devastated family and many friends.
"Mrs Christie had a strong affinity with Mid and East Antrim and she was close to the hearts of many of our citizens for her vital and often life-changing work within our community.
"Indeed, so valued was Mrs Christie that in 2018 she was bestowed the highest honour our Council could grant – the Freedom of Mid and East Antrim Borough.
"I am proud that as first citizen of Mid and East Antrim I have a portrait of Mrs Christie hanging in my Mayor's Parlour in the Braid, Ballymena - the headquarters of Mid and East Antrim Borough Council.
"As Her late Majesty's Lord-Lieutenant, Mrs Christie demonstrated unwavering dedication, and she carried out her duties with grace and enthusiasm. She was particularly interested in our young people and was inspirational and selfless when it came to working to improve the lives and opportunities afforded to the citizens of County Antrim.
"She was a strong advocate and champion for our Armed Forces, and she had particularly close links to the North Irish Horse, with which her late husband Dan served.
"Joan was devoted to her family and had moved to be closer with them in Greenisland near Carrickfergus.
"I had the privilege of having known Joan extremely well for many years through my interactions with her as the Lord-Lieutenant and through the RAF Association veterans' charity, of which I am the chairman in Northern Ireland.
"Joan was a regular attendee at our social events and regularly launched the Wings Appeal campaign for the Carrickfergus branch each September.
"She was a stalwart to Mid and East Antrim since its formation in 2015, and before that to the legacy councils of Ballymena, Carrickfergus and Larne."
Mrs Christie was appointed Her Majesty's Lord-Lieutenant for the County of Antrim in September 2008, on the retirement of The Right Honourable Lord O'Neill TD JP.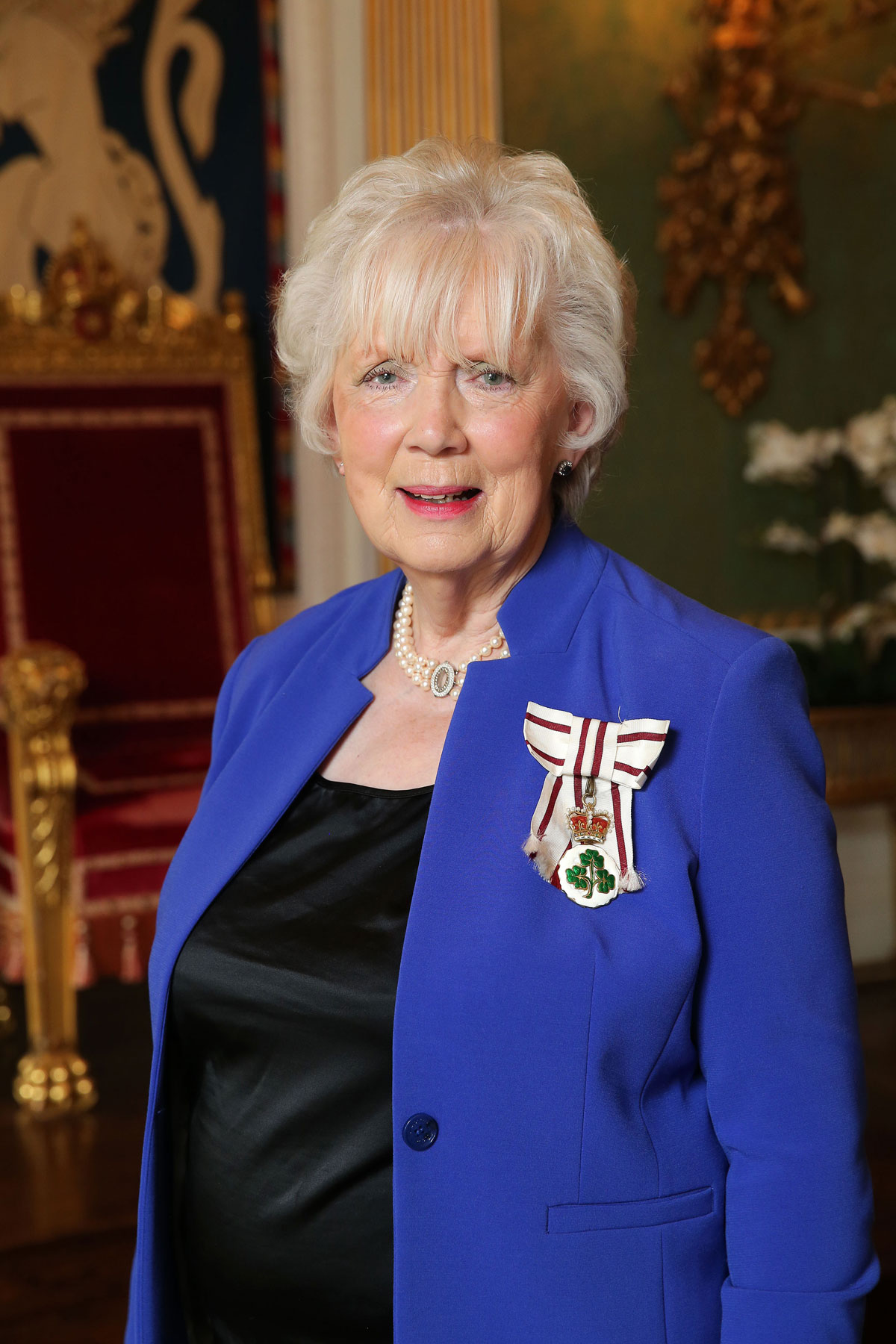 As Lord-Lieutenant she welcomed members of the Royal Family and world leaders to Northern Ireland.
Mrs Christie gave a lifetime of service to Northern Ireland. Born in Castlederg, County Tyrone, she began her career in the Civil Service and was Private Secretary to several Secretaries of State.
She went on to serve and hold significant positions on a number of public bodies and charitable committees, in the arts sector and in the business community. These included Queen's University Belfast Senate, North Eastern Education and Library Board, the Council for Catholic Maintained Schools, the Royal British Legion, the District Policing Partnership, the RUC George Cross Association, the UDR Benevolent Fund, RNLI, Macmillan Cancer, the Women's Institute and Girl Guiding.
In recognition of her personal service and dedication, Mrs Christie was awarded the private honour of Commander of the Royal Victorian Order by Her late Majesty The Queen in 2017. This followed on from an OBE for services to Education in 2005 and previously an MBE for services to Government in 1976.
Mrs Christie retired from the position of Lord- Lieutenant in 2019.
The Mayor concluded: "Mrs Christie's family will of course be grief stricken and suffering immeasurable pain at the loss of a beloved mother and grandmother.
"Her death will be felt right across this Borough as well as the other councils that are within, or are part of County Antrim. They too will have enjoyed the enormous support of Joan in her Lieutenancy role and will be saddened by the incredible loss she is to a very wide community.
"My thoughts are with Joan's family and the whole of the population of County Antrim, to whom I offer my deepest sympathy."