Modern Glenarm toilets are now open
Tuesday 7 November 2023
Following a programme of refurbishment, Mid and East Antrim Borough Council have recently re-opened the Glenarm toilet facilities.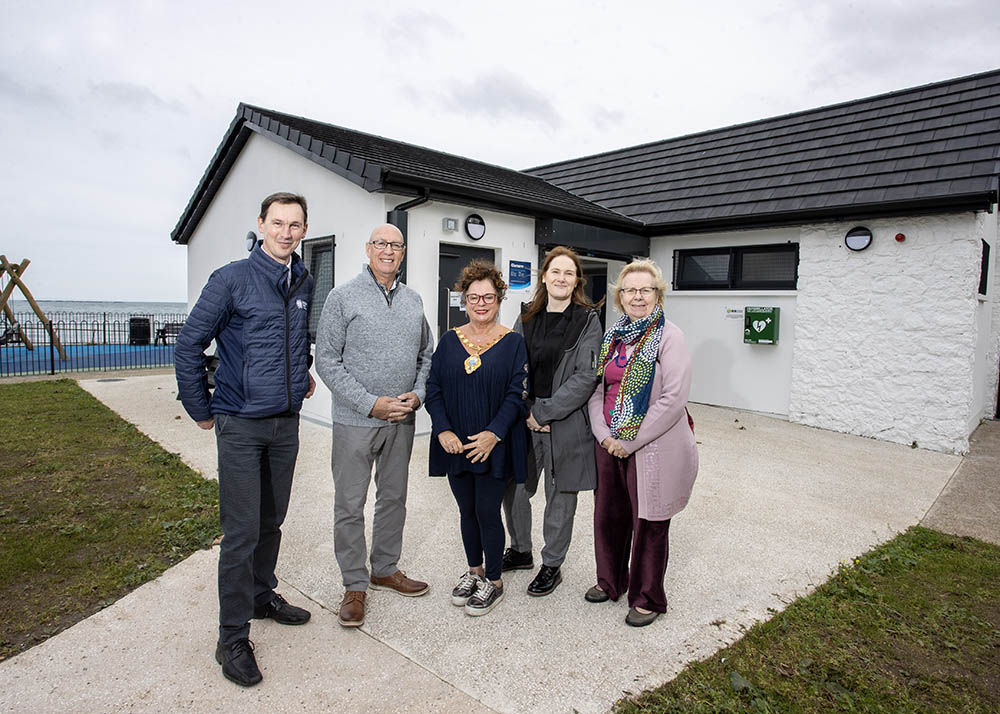 The works have been funded by the Department for Communities (DfC) and the Department for Agriculture, Environment and Rural Affairs (DAERA), as part of the COVID Recovery Small Settlements Regeneration Programme - which aims to revitalise small settlements in order to make them more attractive and safe for residents and visitors - following the negative impacts of COVID-19.
The £210,000 investment enabled the refurbishment of existing facilities and an extension to provide Changing Places facilities, a sluice room for camper vans and an outdoor shower for use by those involved in water sports or beach activities.
This enhancement complements work carried out in 2021, which saw the extension of the Glenarm Marina visitor pontoon, which was part-funded through Tourism Northern Ireland's Industry Scheme.
The updated facilities opened in September to the public and includes the following;
Men's and ladies toilets
Baby changing facilities
External showering facilities
Disabled toilet facilities with hoist
Camping facilities (sluice room)
From April to September the Glenarm toilet facilities will be open:
From October to March the Glenarm toilet facilities will be open:
Mayor of Mid and East Antrim, Alderman Gerardine Mulvenna, said: "We are delighted to open this new public convenience facility in Glenarm, which will service local residents and tourists to the area. The new facility is another step in the Councils support to see the development of services and regeneration of the village and the wider area."
Karen O'Neill, Department for Communities Regional Development Office, commented: "It's great to see this investment by DfC and DAERA come to fruition. The improvement is significant and now meets the needs of a wider range of users. It will no doubt be a welcome facility for people visiting the town and beach area."
Another change to the facilities is the beautiful 'Welcome to Glenarm' mural, created by Martin McClure and seen in the background of the picture below. The new mural commissioned to replace the one that had to be removed as a result of the refurbishment.
If you have any queries, please contact us on T: 0300 124 5000 (Option 0).