Taste the best of Mid and East Antrim at Balmoral Show 2023
Thursday 4 May 2023
Sample a feast of flavours and mouth-watering treats from a selection of Mid and East Antrim's homegrown food and drink producers at Mid and East Antrim Borough Council's exhibitor stand at this year's Balmoral Show.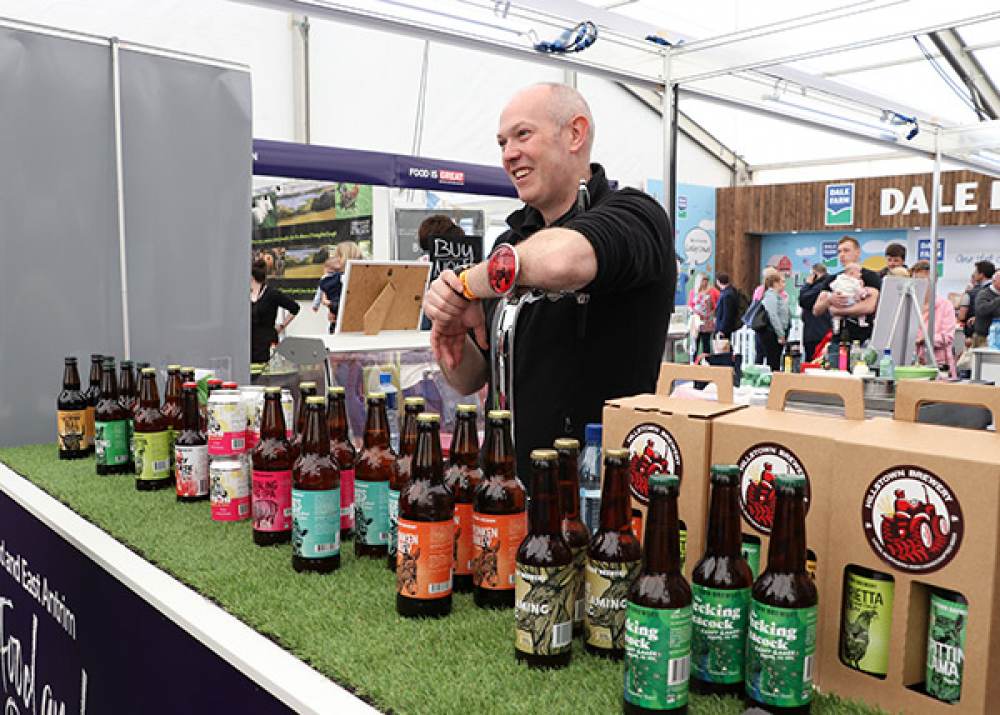 Thanks to the support of Council, eight local businesses will be showcased to a large audience from Wednesday 10 May – Saturday 13 May 2023, at Stand 4 within the must-visit NI Food Pavilion.
The local businesses - Flossy Treats, In Juice/ELEveg, Hillstown Farm Shop, Linda's Original, Becca's Bakes NI, Polly & Archie's Homemade Chutneys and Vinegars, Carrickfergus Community Greengrocers and Dobb's Farm - will be on the stand offering samples of their speciality food and drink produce, which will be available for purchase on the day.
Mayor of Mid and East Antrim, Alderman Noel Williams is really looking forward to meeting with the exhibitors and guests, and sampling some of the fantastic local produce that these local businesses offer. The Mayor said: "Council is delighted to support this worthwhile initiative, providing small and micro-sized businesses an affordable opportunity to showcase their local produce at Northern Ireland's premier agri-food event."
Mid and East Antrim is an area that is rich with Indigenous artisan talent and innovative producers who will have the amazing opportunity to improve brand awareness and promote the Borough at the same time by demonstrating their passion for food an appetite for business.
Each business will be showcasing at Balmoral on the following days:
10 May - Flossy Treats, producers of sweet delights including chocolate, honeycomb, and personalised confectionery products and In Juice/ELEveg, producer of a range of delicious healthy shot drinks using microgreens.
11 May – Linda's Original, artisan producer of gourmet homemade baked treats including brownies, sausage rolls, cookies and her signature sticky toffee puddings and Hillstown Farm Shop, multi award winning meats, direct from farm to fork, breeding traditional free-range animals free from antibiotics and growth promoters with an emphasis a high animal welfare since 2007.
12 May – Becca's Bakes NI, artisan baker, producing cupcakes, traybakes, cookies and speciality cakes for birthdays, weddings, and other special occasions and Polly & Archie's, small artisan producer of handcrafted chutneys and vinegars. All lovingly made in small batches, using quality ingredients that are sourced locally where possible.
13 May – Carrickfergus Community Greengrocers, find out more about this exciting new community co-operative - Northern Ireland's first community owned greengrocers' shop - who will be joined by Chris Dobbs from Dobb's Farm, who grows a range of seasonal organic vegetables. Becca's Bakes NI will be back again for the Saturday.
Last year's event attracted over 120,000 people, making Balmoral Show one of the biggest events in the agricultural calendar. This presents an amazing opportunity to reach the Northern Ireland consumer market.