Thousands turn out for spectacular siege event in Carrickfergus!
Wednesday 30 August 2023
Over 2500 residents and visitors descended on Castle Green in Carrickfergus on Bank Holiday Monday for one of the most colourful, historical events of the year - the annual re-enactment of Schomberg's Siege.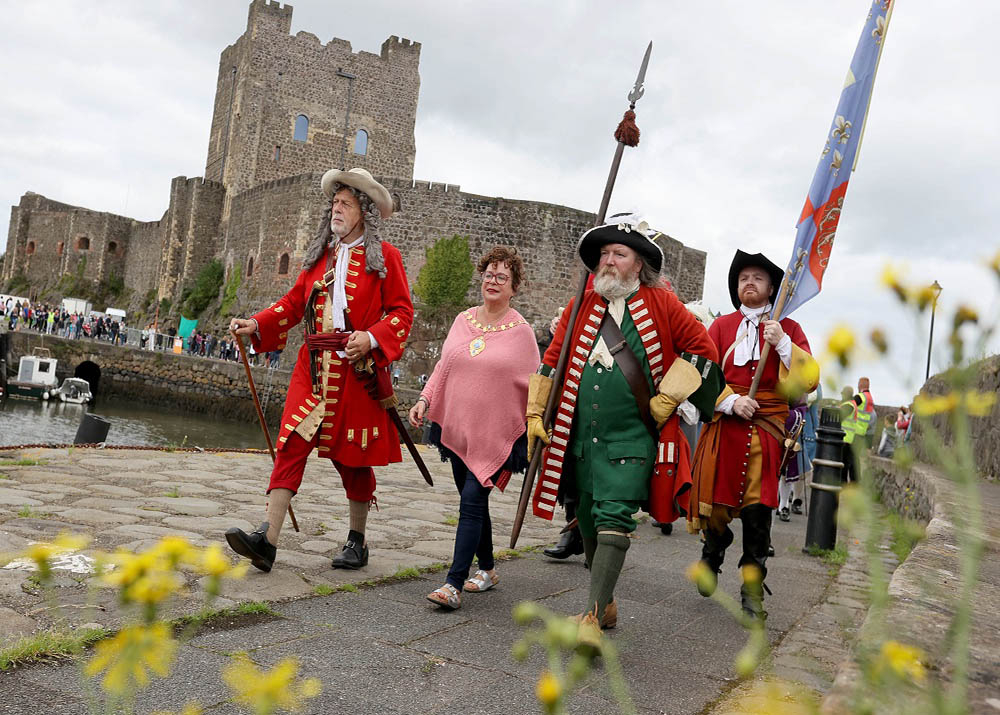 Organised by Mid and East Antrim Borough Council, the re-enactment marked an important milestone in the history of the Castle and the town of Carrickfergus itself.
Spectators had the chance to travel "back in time" to 1689 and witness Carrickfergus Castle under siege by King William III's forces.
With over 70 re-enactors from across the UK and Ireland - all dressed in period costume - it was a true spectacle for all the family.
There was also live cannon and musket firing, a falconry display, face painting, balloon modelling, climbing wall, have a go archery, sensory play bus, food and much more.
Mayor of Mid and East Antrim, Alderman Gerardine Mulvenna - who fired the first shot from the cannon on the day – said:
"I was delighted to see such a great turnout at this truly historical event. It was the perfect way to finish the summer holidays, with people and children of all ages turning out to enjoy all the fun-filled activities on offer. The re-enactment was fantastic and really took you back to 1689 when the castle was under siege.
"I was delighted to participate in the event - and indeed greet King William III and the Sea Cadets as they rowed ashore at the Harbour".