Tree-mendous progress from Council's 'Climate Canopy' project!
Thursday 11 May 2023
Mid and East Antrim Borough Council is delighted to be working in partnership with the Woodland Trust Northern Ireland to deliver an exciting 'Climate Canopy' project which aims to boost woodland cover across the Borough.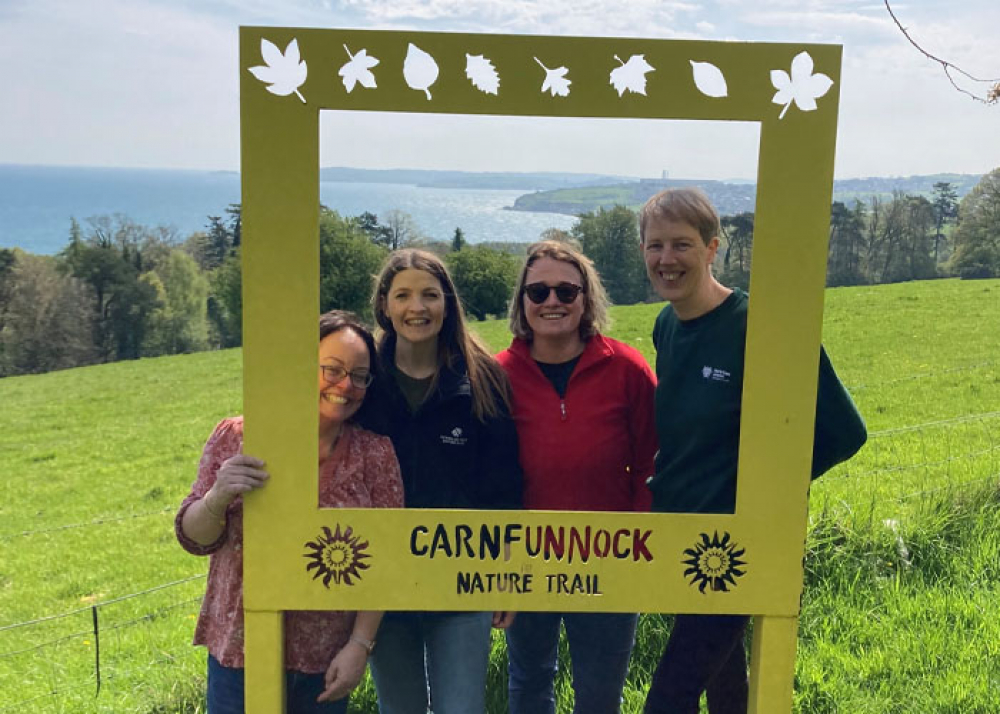 The project has received funding of over £297,700 from the Woodland Trust's Emergency Tree Fund which aims to encourage the planting of more trees, and the creation of more green spaces in Mid and East Antrim.
The project will boost green spaces to help with residents' health and wellbeing and will work with communities to create woodland and green spaces in their localities – which will soak up harmful carbon and combat pollution.
Members of the Woodland Trust recently joined officers from MEA's Parks Development Team to visit key sites in the area which have already benefited from the initiative.
Rhona Smith, Grant Programme Manager, Woodland Trust experienced a tour of the Borough enabling officers to showcase key achievements to date and outline the ambitious plans for the next two years.
A highlight was the recently planted 14ha of native woodland at Carnfunnock Country Park. Northern Ireland is the least wooded area in Europe with just under 9% tree cover and this project will work with a range of landowners to increase tree cover for people, nature and climate.
Woodland Trust Outreach Officer Jo Boylan adds: "We are delighted to be working in partnership with Mid and East Antrim Borough Council. It has been amazing to see that work has begun and we look forward to the improvements in natural habitats that will benefit both local wildlife and residents through this Climate Canopy project."
For further information or if you would like to plant some trees on your land please contact: Susan Lynn, Tree and Woodland Officer E: Susan.Lynn@midandeastantrim.gov.uk