Council's Energy Detectives up for national award
Wednesday 5 September 2018
A council scheme to educate young people on the importance of energy efficiency has been shortlisted for a prestigious national award.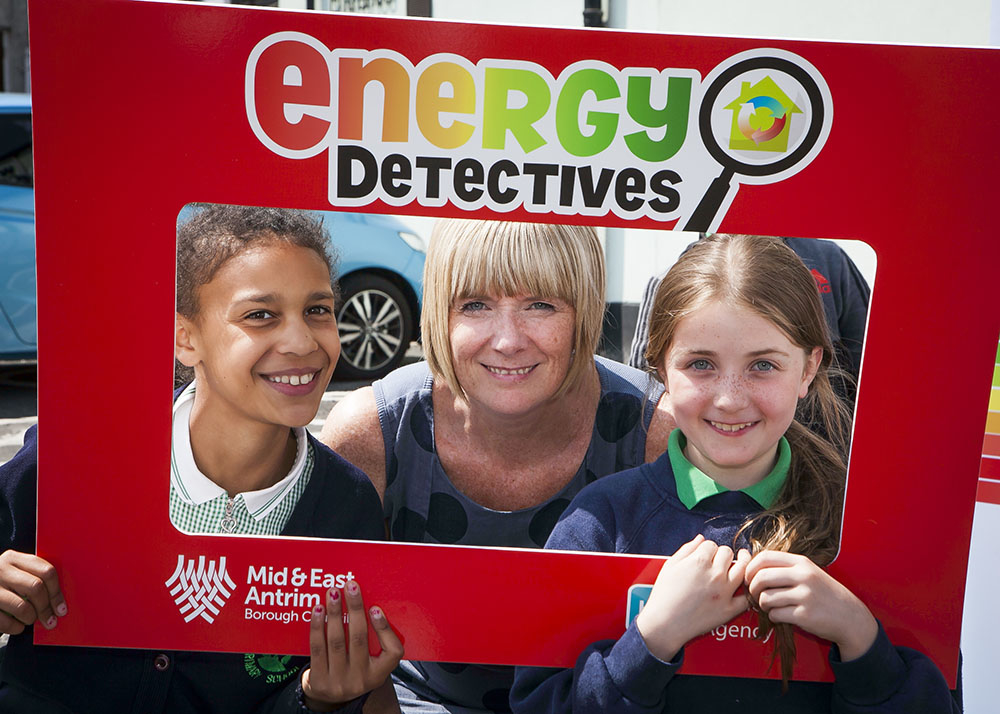 The Energy Detectives schools programme was developed by Mid and East Antrim Borough Council and Causeway Coast and Glens Council, in conjunction with the Public Health Agency.
It's now up against five other initiatives from UK councils for Best Environmental Health Project in the Chartered Institute of Environmental Health Awards 2018.
Energy Detectives provides practical learning around energy use in the home with the help of interactive events and special energy monitoring techniques.
Pupils become members of an Energy Detectives team, taking part in fun activities that help them and their families identify potential 'energy thieves' in the home and to discover just where energy is being wasted.
Since it began, 1300 pupils from 62 schools and have chosen to accept the mission to save from Energy Detective HQ and have been taking part in a number of challenges to ultimately help them and their families save money.
Mayor of Mid and East Antrim Councillor Linsday Millar said: "I'm delighted to see this innovative way of learning about energy get the recognition it deserves on a national level. This is just another shortlist to add to the two councils and the PHA's list of achievements and I wish them all the best in the awards.
"It is great to see young children and their families learning about how energy is used and what can be done to help save it in a fun and interactive way.
"Council are committed to addressing the health and wellbeing of all its residents and offering this programme to local schools is a great way to encourage families to save money on household energy bills by identifying the biggest energy using appliances in their home.
The awards take place in London on 28 November.
If your school is in the Mid and East Antrim area and you would like to accept the Energy Detectives HQ mission you can E: homesafety-energyadvice@midandeastantrim.gov.uk for more details. If you choose to accept it!