Get outdoors in the beautiful Glens of Antrim this Spring!
Friday 13 April 2018
Why not put on your hiking boots and take part in free walking tours to celebrate the opening of The Heritage Hub at Carnlough Town Hall?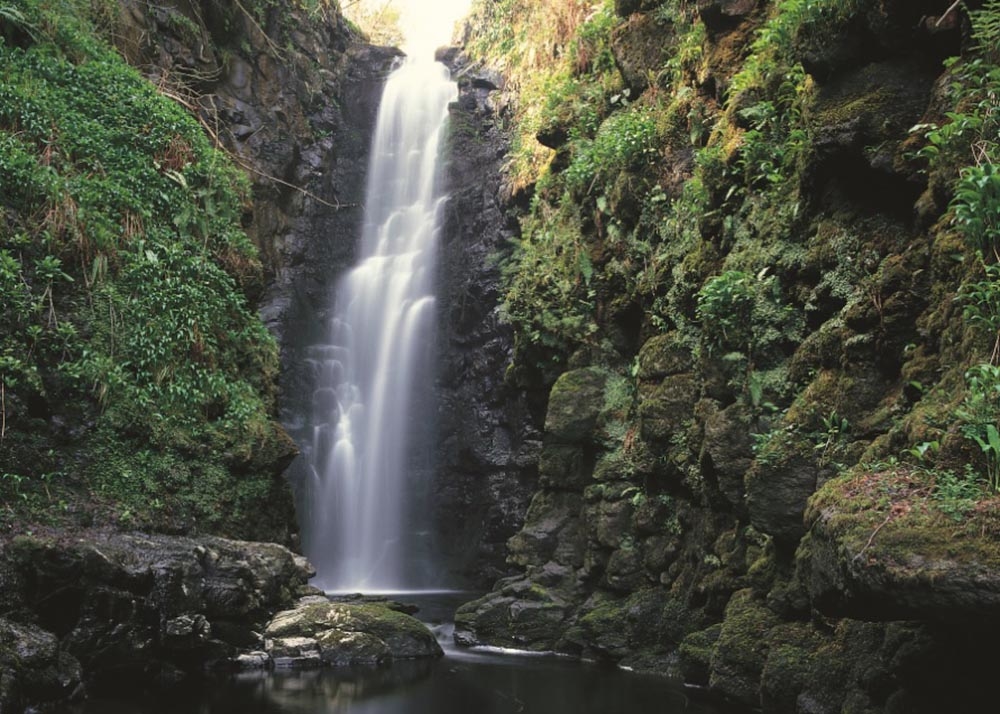 Six captivating guided walks are being held by Mid and East Antrim Museum and Heritage Service working with community partners.
The first is a landscape, geology and industrial heritage walk happening on Sunday 22 April from 2pm to 5pm. It runs from the Heritage Hub to the Cranny Falls and back.
On Saturday 28 April from 2:30pm to 4:30pm, a rocks and fossils walking tour will be commencing at the seaward side of Larne Leisure Centre to Waterloo Bay.
A walking tour of Galboly hidden village and grounds of Garron Tower is scheduled for Sunday 13 May from 2pm to 5pm. It includes an exploration of the ecology and wildlife of this scenic area, rarely accessible by visitors.
On Monday 4 June, a walking tour exploring the industrial past of Glenarm village will start at 7pm at Glenarm Visitor Centre. This is running in conjunction with the Heritage Hub and will explore the Old Limestone Quarry, Llayde Path, Whiting Mill chimney, harbour and pier.
In Carnlough, a town heritage walk will be held on Tuesday 5 June 12pm to 2pm, beginning at the Heritage Hub. The history of Carnlough will be showcased by local guide Mary Watson and will feature the harbour, as well as the site of former Whiting Mill and Lime Kilns.
The final tour will commence on Saturday 23 June at 10:30am at the Heritage Hub. This tour will take in views of Slemish Mountain, feature information from local tour guide Ralph Semple about the volcanic activity that formed the landscape and rocks of the Antrim plateau.
This will be followed by a visit to Raceview Mill, Broughshane, from 2pm to 4pm as Donnell O'Loan continues the tour, looking at the former 19th century iron and aluminium ore mining in Glenravel.
To book your place please contact Museum Access Officer, Donald Bell: Donald.Bell@midandeastantrim.gov.uk or telephone 028 256 35021
It's advised that sensible outdoor shoes and clothing should be worn and children under 16 should be accompanied by an adult.
The walks programme is scheduled in the lead up to the official launch of The Heritage Hub at Carnlough Town Hall in June.
The Heritage Hub at Carnlough Town Hall, like many heritage projects has been made possible by the money raised by the National Lottery players. The exhibition showcases Carnlough's stunning scenery, geology, wildlife and natural resources. As well as Carnlough's proud maritime connections and beautiful harbour.
The Carnlough Industrial Heritage Hub project is led by the Mid and East Antrim Borough Council in partnership with Carnlough Community Association and the Causeway Coast and Glens Heritage Trust. The project is funded by the Heritage Lottery Fund and the Mid and East Antrim Borough Council.