Get ready, get set… go Gobbins! NI's most exciting tourist attraction set for another bumper season
Tuesday 10 April 2018
One of Northern Ireland's most exhilarating tourist attractions is getting ready for another busy summer season.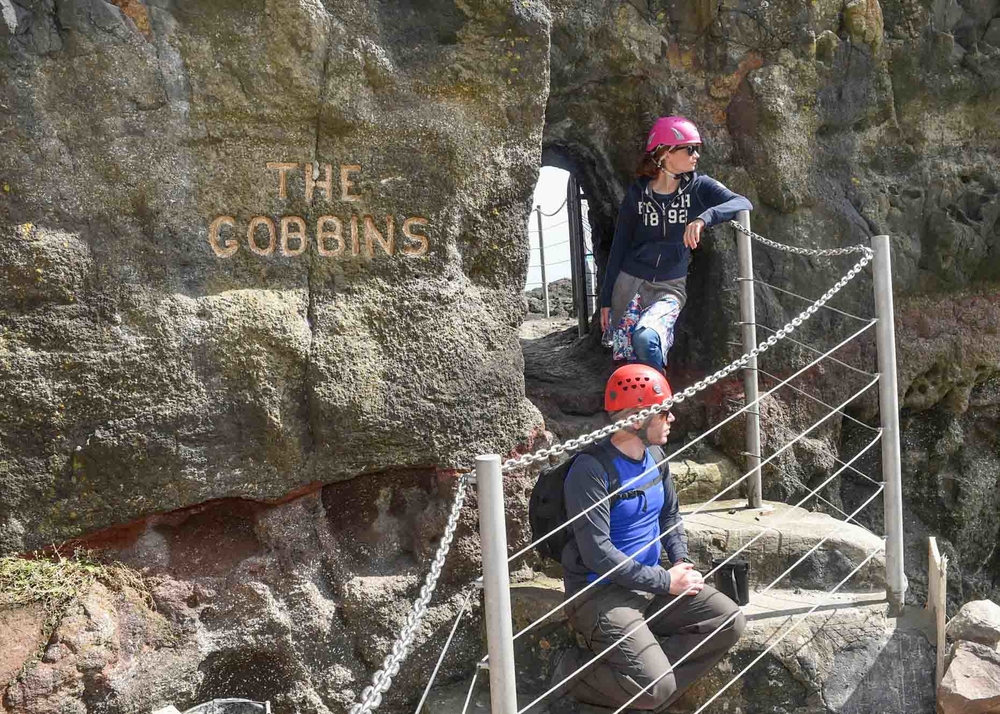 The Gobbins, near Islandmagee, is a spectacular coastal walk situated on the Causeway Coastal Route, voted the number one region in the world to visit in 2018 by Lonely Planet.
Online booking is now open for public tours, starting from 28 April, with tour slots available every half hour.
Mayor of Mid and East Antrim, Councillor Paul Reid, said: "This year's visitor experience is better than ever with full access to all areas of the attraction, with the coastal path, cliff path and viewing platform all open to the public.
"Weaving its way along the base of the dramatic basalt cliffs you will cross amazing bridges, access tunnels and narrow pathways in an up close and personal experience of the spectacular coastline."
As visitors travel along the path, visitors will hear about the geology and biodiversity of the area, well as the history attached to the location.
Looking down to the sheltered waters, an abundance of wildlife is often visible and the suspension bridge provides an expansive viewing point over a nesting place for seabirds.
Chief Executive of Mid and East Antrim Borough Council, Anne Donaghy, said The Gobbins plays a key role within the Borough's tourism strategy and is a crucial contributor to the long-term growth of tourism within Mid and East Antrim and Northern Ireland.
She said: "Council is committed to a long-term development strategy in partnership with the Mid and East Antrim tourism sector and future investors, to grow the economic impact of tourism along the Causeway Coastal Route.
"Considering the significant cultural and heritage product on this section of the Causeway Coastal Route, such as Carrickfergus Castle, the Glens of Antrim and now The Gobbins Cliff Path, we have a substantial tourism offering to appeal to international visitors and investors.
"The Gobbins' position in Islandmagee makes it an ideal attraction for local visitors and independent travellers to Northern Ireland. We look forward to welcoming many more visitors to The Gobbins and the Mid and East Antrim area to see just how much we have to offer."
The 1.2 mile-long cliff walk is one of the most ambitious engineering projects ever seen in Northern Ireland and was originally built in the early 20th century.
Internationally revered, The Gobbins has welcomed guests from countries including America, Australia, Germany, France and Spain.
For more information, to keep up to date or book tickets, you can go to The Gobbins Cliff Path website.