Hospitality speed networking event held in Adair Arms
Monday 13 May 2019
A speed networking event was held last week to assist staff in local hotels to further their knowledge on local attractions within the area.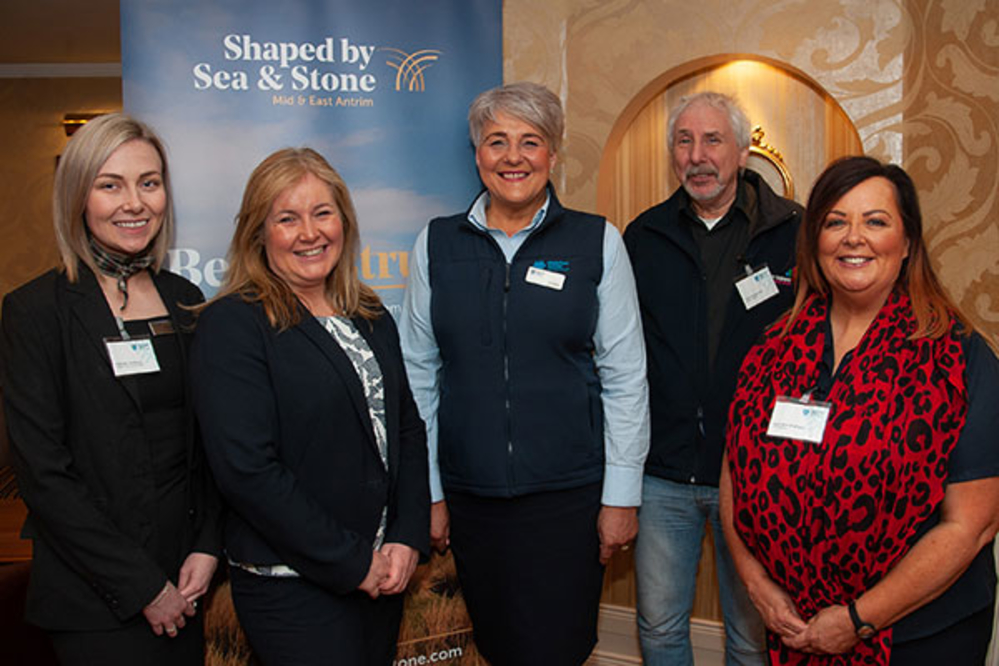 Earlier this year The Ballymena Area tourism cluster felt there was a need for front line staff to have more knowledge on things to do around the local vicinity so they could encourage visitors to lengthen their stay.
On Wednesday (May 8) staff from Galgorm Resort and Spa, the Adair Arms and local bed and breakfast and self-catering providers attended a speed networking event in the Adair Arms.
A number of businesses attended the event who offer activities, attractions and experiences in Ballymena.
They included staff from The Gobbins, Galgorm Castle Fairy Trail, Midtown Makers Studio and Shop, Townland Tours, Roots Revealed and Ushkeytours and Songbird Ceramics to name but a few.
The local businesses had the opportunity to give staff from the hotels and B&B's a five-minute talk on their respective tourism products in one to one exchanges.
Tourism Marketing Manager with Mid and East Antrim Borough Council, Jason Powell, said: "I am delighted that hotels, local B&B's and self-catering providers have had the opportunity to meet with a number of local businesses who contribute to the local tourism.
"We know how fantastic our tourism offering within Mid and East Antrim is, but by helping hotel staff further their knowledge on local attractions it can only make Mid and East Antrim an even more attractive place to visit."
Manager of the Adair Arms, Stella Grant, said: "The networking event proved to be extremely successful. Our staff were overwhelmed by the wealth of activities available on our doorstep.
"They never realised there was so much to do and see in the local area.
"We hope that through the sharing of this information we can encourage our guests to go and experience these activities and events and tell all of their friends and family who will hopefully visit the borough in the future. "
Image: Hannah Anthony (Galgorm Spa and Golf Resort); Kathleen McBride (Ballymena Bid); Heather Gillespie (MEA – Arthur Cottage); Jim Stevenson (Midtown Makers); Deirdre Graham (The Gobbins)