Mid and East Antrim Labour Market Partnership Working Together
Monday 18 September 2023
Local statutory agencies, stakeholders and training providers recently came together for the recent Mid and East Antrim Labour Market Partnership meeting in the Ecos Hub in Ballymena.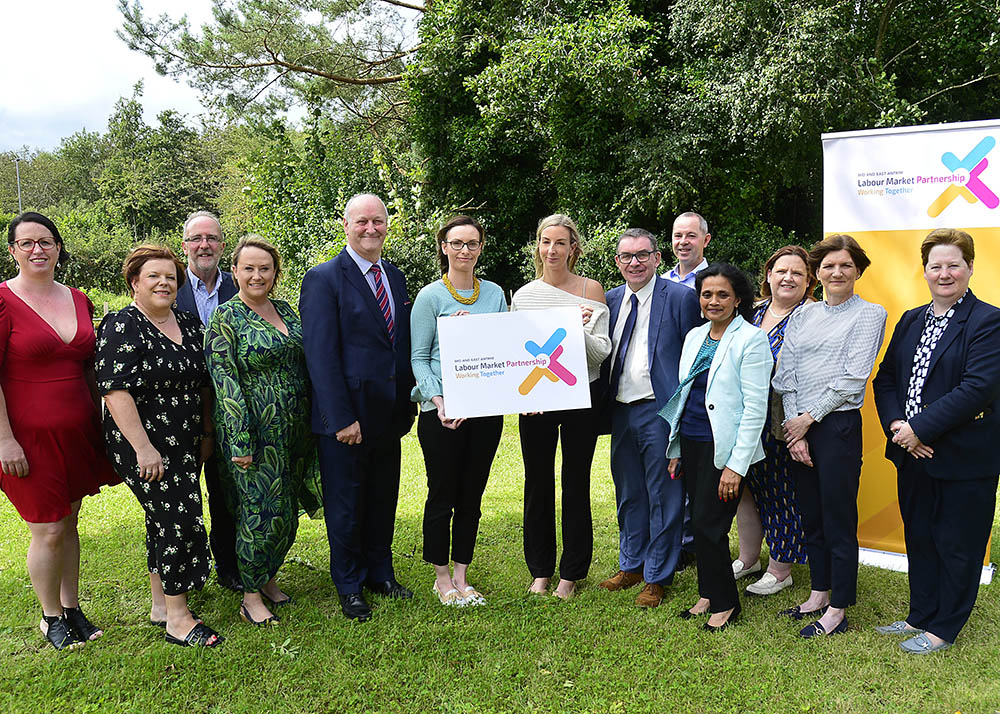 The Mid and East Antrim Labour Market Partnership (MEA LMP) is funded by the Department for Communities and comprises of Council, statutory and local employment stakeholders working together to address unemployment and economic inactivity to help improve labour market conditions within the Borough.
During 2022/23 MEA LMP Officers worked closely with a wide range of delivery partners, community groups and employers to identify and design a range of training and support initiatives which have benefited many across the Borough. Training Academies in Transport, Classroom Assistant, Childminding, Forklift and Restaurant Floor have been very successful, along with a range of employability events and community-led training programmes.
The range of events, programmes and academies have increased participant knowledge on employability and training initiatives, as well as providing support to help participants move into employment or self-employment. They have also helped upskill others in a range of sectors to access higher-level skilled jobs, complete a range of qualifications and support them to move closer to the labour market.
The LMP Action Plan for 2023/24 will continue to support participants on their journey to employment with the continuation of existing and exciting new academies in Health Administration, Construction Skills, Engineering, Support Services and Homecare along with employability events and programmes designed to assist those with disabilities and ethnic minorities gain the confidence to enter the labour market.
Programmes and academies are designed to meet the needs of companies in the Borough. If any company is interested in participating in the initiative, LMP Officers are available to discuss requirements and adapt programmes as necessary to ensure that the essential skills are available to meet the demands.
Joint Chairs of the LMP Norman Sterritt & Edyth Dunlop, said:
"Mid & East Antrim Borough Council Labour Market Partnership has developed both an exciting and challenging Action Plan for 2023/24 to address local employability issues i.e. economic inactivity, employment gap for disabled people and skills gaps and employer's needs. Working in collaboration is key, within the partnership and externally with stakeholders, and is essential in an ever-changing environment. We look forward to successful outcomes for 2023/24."
For further information on the forthcoming programmes and events for the year ahead please visit the Labour Market Partnership webpage or contact the team on E: lmp@midandeastantrim.gov.uk.