Multi-million pound project to rejuvenate Blackhead Path gets green light
Friday 14 September 2018
Plans to restore and protect Blackhead Path have received the green light from Mid and East Antrim Borough Council.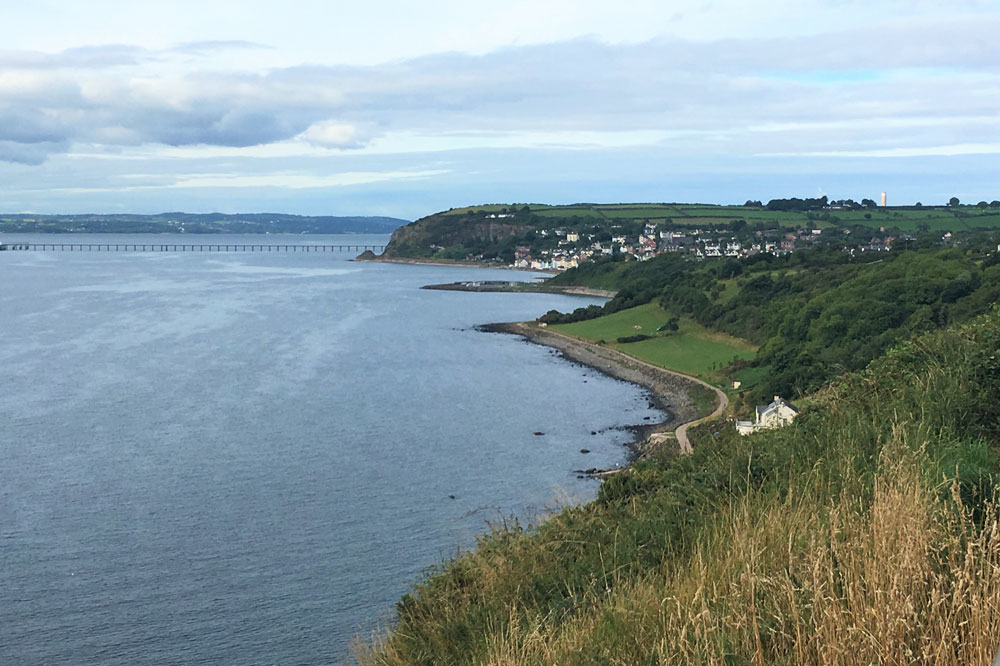 The planning application for work has now been submitted and a contractor will be appointed after a tendering process.
The works are set to include repairs along the coastal paths from the Old Castle Road right up to the lighthouse and new steps and handrails.
Mayor for Mid and East Antrim, Cllr Lindsay Millar said: "We're delighted to be announcing that this project has got the green light. After many years of neglect, we now have the support of elected members to get the essential repair works underway.
"We are extremely keen to reopen the path so it can be enjoyed by our local community and tourists. Whitehead is a stunning village with lots of eateries, shops, arts events and beautiful scenery to explore, and I would encourage everyone to make use of this whilst the works are ongoing. Why not explore other walking areas nearby like Diamond Jubilee Wood, Whitehead Recreation Ground, Beach Road Nature Reserve and Bentra's golfing facilities?
"We will be continuing to work closely with residents and the local community, including Blackhead Path Preservation Society, to get the path open as soon as possible. We also have a number of events planned for the area to help keep the village as busy with visitors whilst work is underway."
Council is hoping, weather permitting, that work can start on the path by springtime after environmental licenses, planning is approved and contractors have been appointed.
Mid and East Antrim Borough Council was forced to close a stretch of path leading from the Whitehead carpark in August, following expert advice which said subsidence meant the pathway was a danger to the public.
The path has moved 30cms in the past year, and a further inch in the past few weeks.
Fences and signs warning people of the risks are in place, but a small number of people have ignored them previously, cutting away and damaging fence posts and locks.
The Mayor continued: "Blackhead Path is a real asset to our tourism offering and hugely popular with the local community, but the safety of users of the path is our priority. We would ask any users to respect the signs and gates in place. We appreciate the community's patience and understanding throughout this process.
"We understand and appreciate that this will be frustrating for those who enjoy this outstanding coastal path, but given the seriousness of the situation we don't want any tragedies."
For more information and to keep up to date you can go to our Blackhead Path page.