US tour groups get a taste of the Glens on borough wide tour
Monday 10 September 2018
A tour group from the US are experiencing Mid and East Antrim for the first time on the first of a set of special tours to the borough.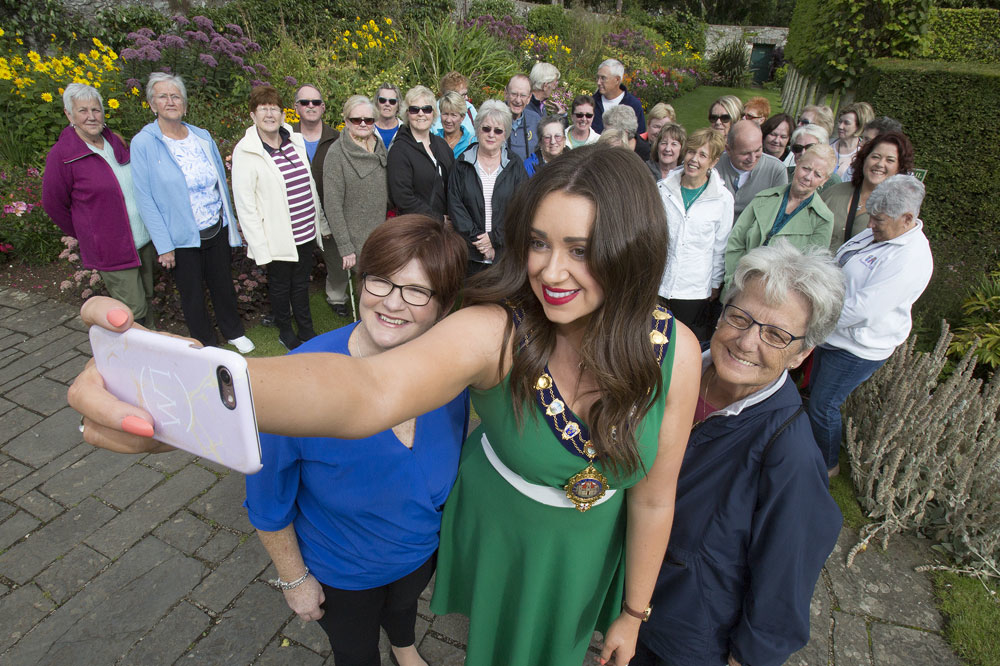 It's after relationships were formed between council and Brack Tours on a visit to Stone Mountain Highland Games in Atlanta last year, which showcased the area as a must-see tourism destination.
The tour company has brought American visitors to Northern Ireland before, but never to Mid and East Antrim.
The first group of more than 30 tourists are visiting Glenarm Castle and its walled gardens before travelling along the breath-taking Antrim coastline to Ballygally and its beautiful hotel.
The trip is part of a weeklong tour incorporating locations around Scotland and Northern Ireland. The group is made up of people mainly from Boston and New England.
Welcoming the group, Mayor Lindsay Millar said: "Ideally situated on the world famous Causeway Coastal Route, Mid and East Antrim is the perfect place for visitors to start the ever popular travels to the North Coast.
"Tourism is booming in Northern Ireland and it's great to see us contributing to that as an unmissable destination. This company has brought visitors from the States to Northern Ireland before, but never to this area, so it's great to see them enjoying all the incredible experiences we have to offer here.
"It's also fantastic to see that connections being formed by council at events in America are paying off and positively promoting the area to global markets. Mid and East Antrim Borough Council extends its warmest welcome to our visitors and we hope that friendships formed as part of this will continue to grow."
Nuala Devlin Saul of Brack Tours said: "For many on this tour it is a repeat trip to Ireland, but with a particular focus on Mid and East Antrim. Many tours tend to rush through the area only stopping for a few hours, but this tour has been carefully customised to give a broader view of the area and showcase what it has to offer.
"With two overnight stays, the group will get to mix with the locals and experience the food and culture of Northern Ireland, as well as getting to visit some of the country's most iconic visitor attractions."
This is the first of many tour groups who are due to experience the borough for the first time. More excursions are in the pipeline for September and October.
For more information go to our tourism pages.