Mayor's Charity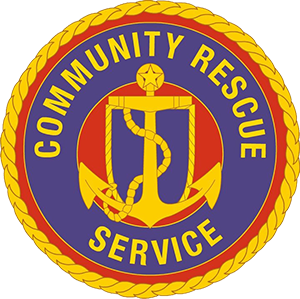 The Mayor of Mid and East Antrim has chosen the Community Rescue Service (CRS) – Central District, as her official charity for this year.
The CRS is a search and rescue organisation operated by volunteers from communities across Northern Ireland. They are also the only accredited Lowland Rescue team in Northern Ireland who are capable of searching every environment from operations in and around water to land and ground.
The CRS team are fully committed to the cause providing a professional service to bringing loved ones' home. Serious or life-threatening situations can happen to anyone at any time with volunteers responding to over 400 incidents region wide in 2018 alone. They deal with the most vulnerable people in society and as a charity, CRS relies on the publics support to keep this service operational.
Cllr Morrow wants to support the work of this fantastic charity and asks that the people of Mid and East Antrim also show their support throughout 2019 and beyond.
For more information you can visit the CRS website and follow them on their Facebook account, their Twitter account, on Instagram or even on YouTube.
If you want to join the team at CRS then please contact them via their website.
---
The Mayor represents the public face of Mid and East Antrim Borough Council, and during the mayoral term, the Mayor takes on a non-political role.
As the figurehead of our Borough, the Mayor represents the people of Mid and East Antrim as our First Citizen. This role also involves promoting charities; voluntary organisations; our business community; and education establishments.
On average, the Mayor's office receives approximately 400 invitations each year. These include opening events, making presentations, attending functions, as well as hosting receptions and events organised by the Council. The Mayor also receives high profile visitors to the towns of Ballymena, Carrickfergus and Larne. It has become a long standing tradition for the Mayor to raise money for their chosen local charity. This tradition continues with the nomination of Mayor's Charity of the Year here at Mid and East Antrim Council.