Community owned, locally grown greengrocers in Carrick
Friday 5 May 2023
An exciting new community initiative in Carrickfergus is set to embrace the circular economy, reduce plastic waste and bring a greengrocer outlet back to the town centre for the first time in many years.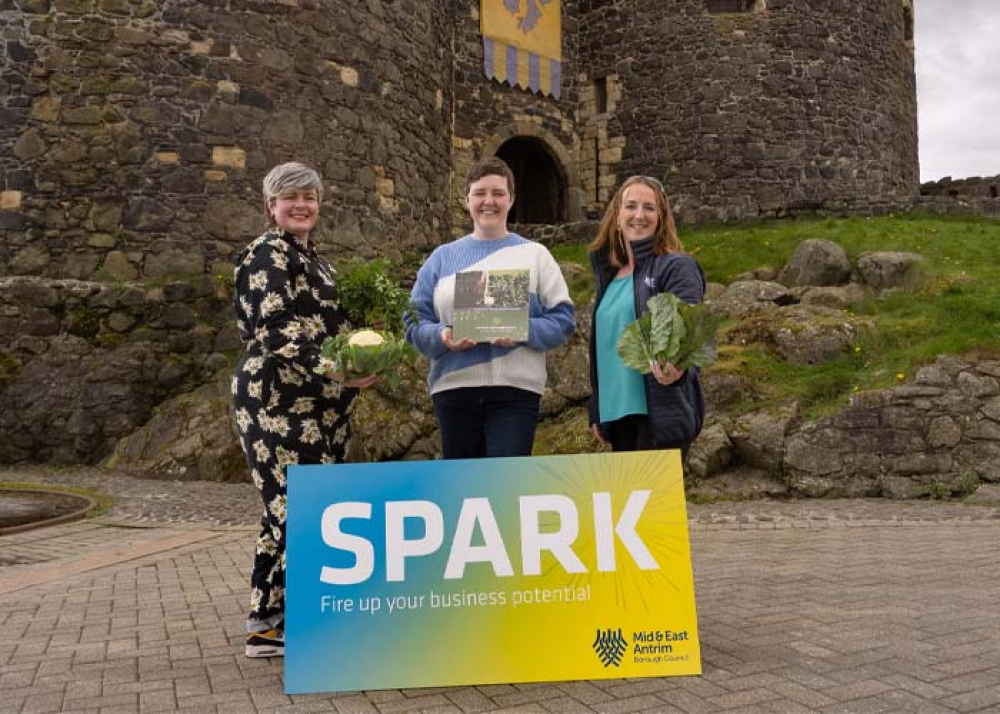 The first if its kind in the Borough, Carrick Greengrocers will be a new fruit and vegetable shop with a difference!

Working with local farmers, it will showcase produce from the local area as well as across Northern Ireland. The business will be run as a co-operative and will be largely staffed by volunteers - with profits going back into the shop for the good of the local community.
Positive Carrickfergus, the group behind the new venture is offering people the chance to get involved in a variety of ways, including volunteering in the shop and even owning a part of it through community shares which start at only £25 per share. The community shares opened on 1 April 2023 and will run initially for six weeks until 13 May. The group aim to raise at least £25,000 for the venture - which will help breathe new life into the town centre - through the community shares scheme.
Being entirely community-owned, all profits will be directed back into the business and into other local initiatives aimed at benefiting the Carrickfergus community. It will be located in a vacant property on North Street, which has benefited from the Townscape Heritage Initiative lottery fund.
Carrick Greengrocers has received Council support through Spark - the early business development mentoring programme - focusing on establishing the business as a Community Interest Company. When established, the company was then eligible to avail of funding support through the Council's Explore Social Seed Fund to establish the brand and develop the company website.
Lee Robb, a founding member of Carrick Greengrocers said: "We are determined to do our bit to help Carrickfergus and to show how ordinary citizens can play an active role in the future of our high streets and local economy. Like many towns across Northern Ireland and the rest of the UK, our high street has suffered from years of decline and unsuccessful regeneration plans. We believe that local communities have the power and resources to put the heart back into our local high streets with initiatives like Carrick Greengrocers."
The seed was planted for Carrick Greengrocers as part of Mid and East Antrim Borough Council's Sustainable Food Places project in 2021. The Sustainable Food Places initiative demonstrates how accessible, affordable and climate-friendly good food can be available for everyone by communities, councils, businesses, and charities working together. One of the core aims of Sustainable Food Places is to show how it is possible to create a vibrant, prosperous and diverse sustainable food economy.
Agriculture, food production and processing in Mid and East Antrim remain a strong and resilient sector and a key focus for growth in the borough. Council is delighted to provide an opportunity for Carrick Greengrocers and seven other local businesses to exhibit this year at The Balmoral Show, Northern Ireland's largest Agri Show, at a heavily subsidised rate.
This year's show is expected to attract more than 100,000 visitors over the four days from Wednesday 10 - Saturday 13 May. Come along and visit the wonderful exhibitors at Stand 4 within the must-visit Northern Ireland Food Pavilion and hear more about Northern Ireland's first community greengrocers and sample some of the finest local produce.
For further details on Carrick Greengrocers please E: carrickgrocers@gmail.com or visit the Carrick Greengrocers website.
For more information on Council support and other programmes contact: E amplify@midandeastantrim.gov.uk or T 028 2563 3363.