Council's packed Coronation programme 'fit for a King'!
Tuesday 7 March 2023
Mid and East Antrim Borough Council is hosting a wide range of family friendly events and initiatives to celebrate the Coronation - ranging from big screen broadcasts, to community grants and activities for local schoolkids.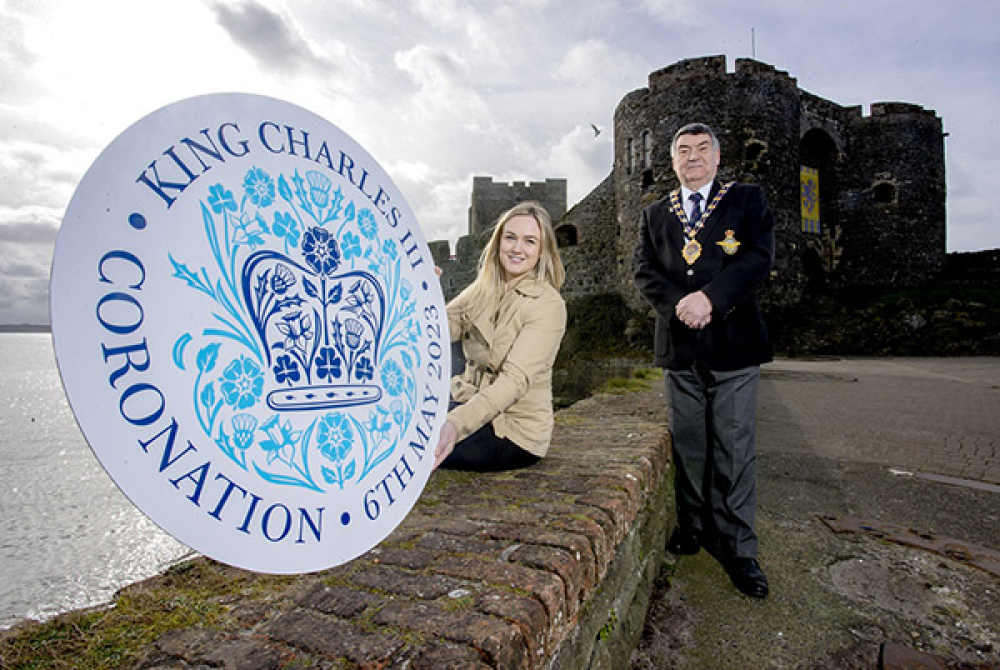 At a meeting of Council on Monday night, Councillors agreed to a comprehensive plan to mark the historic event locally.
The programme is led up by Council's Coronation Working Group, which includes Cllr Cheryl Brownlee (Chair), Cllr Keith Turner, Cllr Matthew Armstrong, Cllr William McCaughey, Cllr Gregg McKeen and Cllr Lauren Gray.
The Coronation of His Majesty The King and Her Majesty The Queen Consort takes place at Westminster Abbey on Saturday 6 May 2023.
The Mayor of Mid and East Antrim Borough Council, Alderman, Wing Commander, Noel Williams, said: "The Coronation ceremony will be broadcast live on big screens in Larne, Carrickfergus and Ballymena, with a range of activities and free entertainment taking place at the same venues.
"In the coming days, Council will be inviting local community groups to apply for grants of up to £500 towards hosting their own events and celebrations within the Borough. This may include those groups wishing to take part in the 'Coronation Big Lunch' on Sunday 7 May, for street parties on Monday 8 May, or other celebrations. Interested groups should follow Council's social media channels for the very latest information.
"Members of the public are also invited to take part in 'The Big Help Out' on the Bank Holiday Monday, which will encourage people to try volunteering for themselves and join the work being undertaken to support their local areas."
Other activities planned include the lighting up of key buildings in the area, the planting of Coronation-themed floral displays, the rollout of commemorative coins and special colouring books, tree-planting, jewellery-making workshops, certificates for newborns, exhibitions and talks.
Chair of Council's Coronation Working Group, Cllr Brownlee, said: "We're delighted to be celebrating the Coronation in Mid and East Antrim, and look forward to delivering a programme of events and activities designed to be enjoyed by all our residents.
"Our Borough has strong links with the Royal Family and we look forward to promoting and indeed building on those ties in the weeks, months and years ahead."
Further details will be made available in due course, with updates posted on our Coronation page.