Creative citizens knitting their way to Woollen Woods Grand Opening
Friday 8 June 2018
The only Woollen Wood in Ireland returns to Whitehead on Saturday 16 June. Woolly creations made by schools, groups and individuals across the borough will fill the Diamond Jubilee Wood.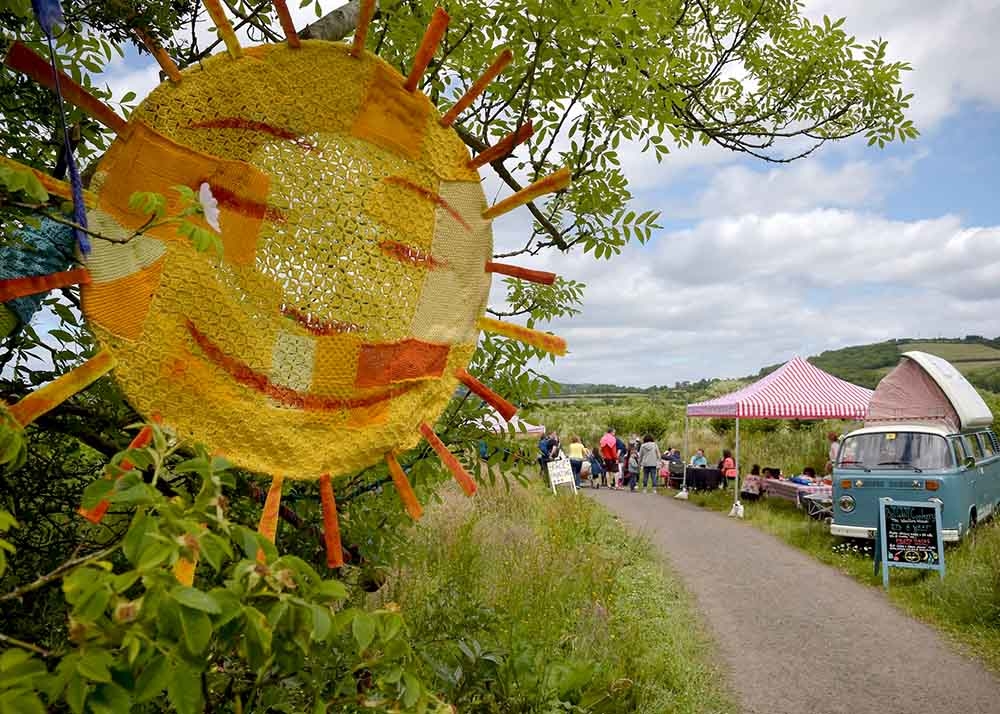 The theme this year is Alice and Wonderland. Come along and you may find the Cheshire Cat, the White Rabbit and even Alice herself.
Mayor of Mid and East Antrim, Lindsay Millar said: "This is a really amazing project that involves the hard work of lots of groups from across the borough. I love Alice in Wonderland so this year's theme will certainly spark the imaginations for many generations of families to come along and enjoy, and all for free.
"We've recently launched our #MEAdventures campaign to promote all the fantastic events and places to explore in Mid and East Antrim. We want everyone to get involved in the conversation online and share all your #MEAdventures using the hashtag on Twitter, Instagram and Facebook. We will also be running competitions later in the year so stay tuned to find out more."
Council has partnered with Lighthouse Yarns to deliver the project, its owner Louise Williamson said: "I am delighted we have received so many woollen donations from creative community crafters including Greenisland Knit and Knatter, Carrickfergus Knit and Knatter, Ballymena Knit and Knatter, Seedhead Arts Belfast, Whitehead Primary School and Ann Crozier from Larne.
"I can't wait to see them all on display. Thank you for all the hard work. This is the fourth year of the Woollen Woods and I am pleased the project has really captured people's imaginations and grown each year. Our main aim is to combine the arts and environment, to draw new audiences to crafting and biodiversity, and to enhance local culture, and I think we are succeeding in doing so."
As well as all the community creations which will be on display, local artists Jayne Evanson Moore and Sarah Anthony have created a number of large standout pieces for the event.
Jayne said: "Activities on the day will include croquet, big garden games, mad hatters hat-making workshop, nest box building, pond dipping, music, drum circles and more. As the Mad Hatter himself said 'I'm mad, you're mad, we're all mad!', so come and join the madness on Saturday 16 June, 1pm to 4pm."
Parking is available at Bentra Golf Club on the Slaughterford Road, Whitehead. The wood is a 5-minute walk. The event runs 1pm to 4pm, Saturday 16 June, free of charge.