'Diamond in the Rough' exhibition showcases work by local artist Carly Wright
Tuesday 25 April 2023
Ballymena artist Carly Wright is presenting an exciting new exhibition at Mid-Antrim Museum in the Braid, Ballymena.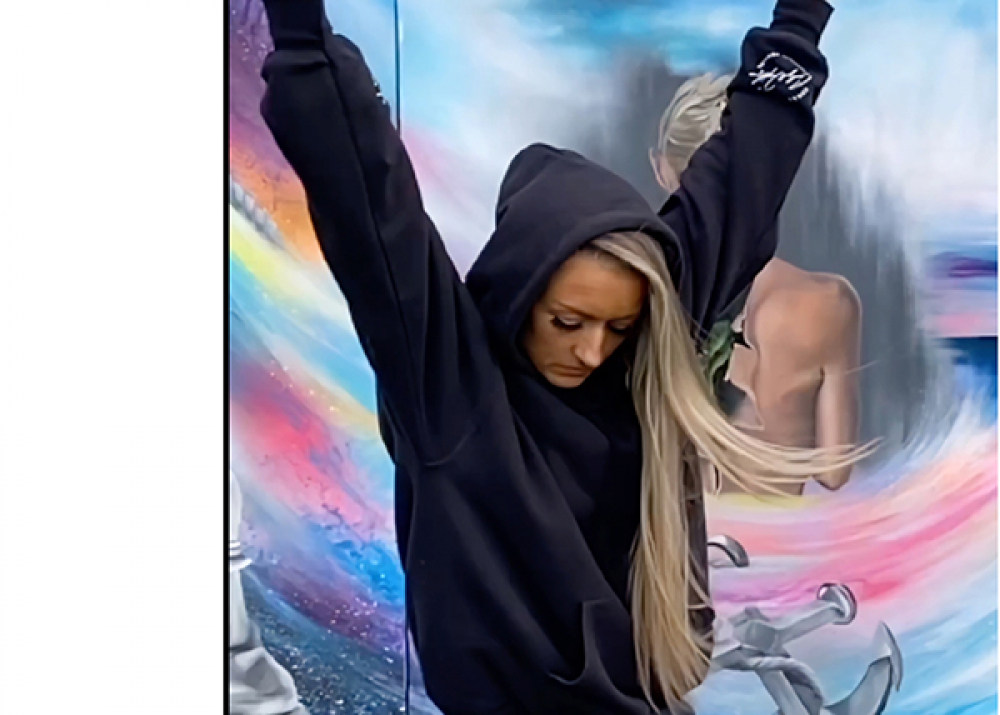 Carly from Ballymena is a talented mixed-media artist with exciting work expressing colour and emotion.

Her exhibition entitled 'Diamond in the Rough' showcases the causes she is passionate about including the importance of good mental health and finding your own voice.
Launched on Friday 21 April, the exhibition will be on display until 10 June 2023 at the Braid.

Her previous work includes the creation of a colourful 'Beacon of Hope' mural, on the Larne Road Link, Ballymena, as part of a community project to highlight mental health challenges.
In recent months, Carly has also been working with Mid Antrim Museum on an innovative project 'Wild about Well-being' - engaging with P7 pupils at Ballykeel Primary School through a number of bespoke workshops. The workshops were based on the theme of celebrating nature and protecting the Amazon rainforest. The project encouraged self-respect and acceptance and gave pupils the freedom to create a piece of art in the school's eco garden. The final artwork created with the children will be on display in the exhibition.
Jayne Clarke, Museum and Heritage Manager said: "We are delighted to be supporting a local artist in their creative development. Carly's work and contribution to the 'Wild about Wellbeing' project also underpins Mid and East Antrim Borough Council's initiatives to promote good health and wellbeing."
The exhibition is open Monday to Saturday, 10am – 4pm, excluding bank holidays and admission is free.
For further information please email: BraidMuseum@midandeastantrim.gov.uk or T: 028 2563 5077.