Entrepreneurs set to open the shutters of Carrickfergus and Larne pop-up shops
Wednesday 7 November 2018
The final preparations are taking place for the two pop-up shops opening in Carrickfergus and Larne from the 12 November – 23 November as part of Global Enterprise Fortnight.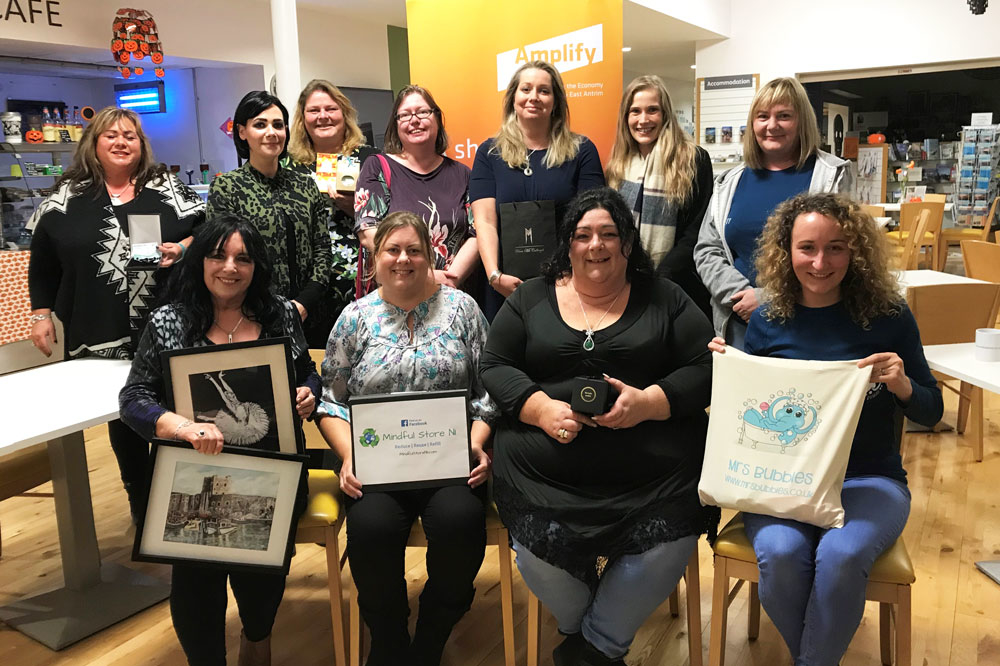 The wide range of products on offer have a distinct high quality, handcrafted arts and crafts feel to them and shoppers will have an opportunity to pick up some fabulous gifts.
Twelve entrepreneurs have been working behind the scenes in preparation for the 12 November opening. The Carrickfergus shop will be located in High Street, Carrickfergus, and the Larne pop-up is located at Murrayfield shopping centre.
The businesses include; Rock Junkie Jewellery, Enchanted Beauty, The Secret Bookshelf, Joanne Campbell Artwork, Oithonas Art, Mindful Store NI, Vera McCullough Jewellery, Wee Mallows, Mrs Bubbles, Shillanavogy Gems, Potter & Bunny and Ruftyroohah.
The Mayor of Mid and East Antrim, Councillor Lindsay Millar, said: "Council, through Amplify, the integrated economic strategy for Mid and East Antrim, has developed a suite of support for entrepreneurs.
"Through the pop-up shop initiative, local talent can take to the high streets and test trade their products and services.
"I would encourage local shoppers to support the entrepreneurs during the two-week period. I believe there will be an opportunity to enter prize draws and pick up a few goodies, so make sure to get yourself along."
The participants will be working hard to fit out the premises and bring their creativity and retail flair to ensure that the customer experience is both welcoming and tempting.
For more information on business support available in Mid and East Antrim, contact:

E amplify@midandeastantrim.gov.uk