Farmers urged to get vehicles marked in rural crime crackdown
Friday 8 September 2017
Mid and East Antrim Policing and Community Safety Partnership (PCSP) is urging the rural community to get their farming vehicles marked.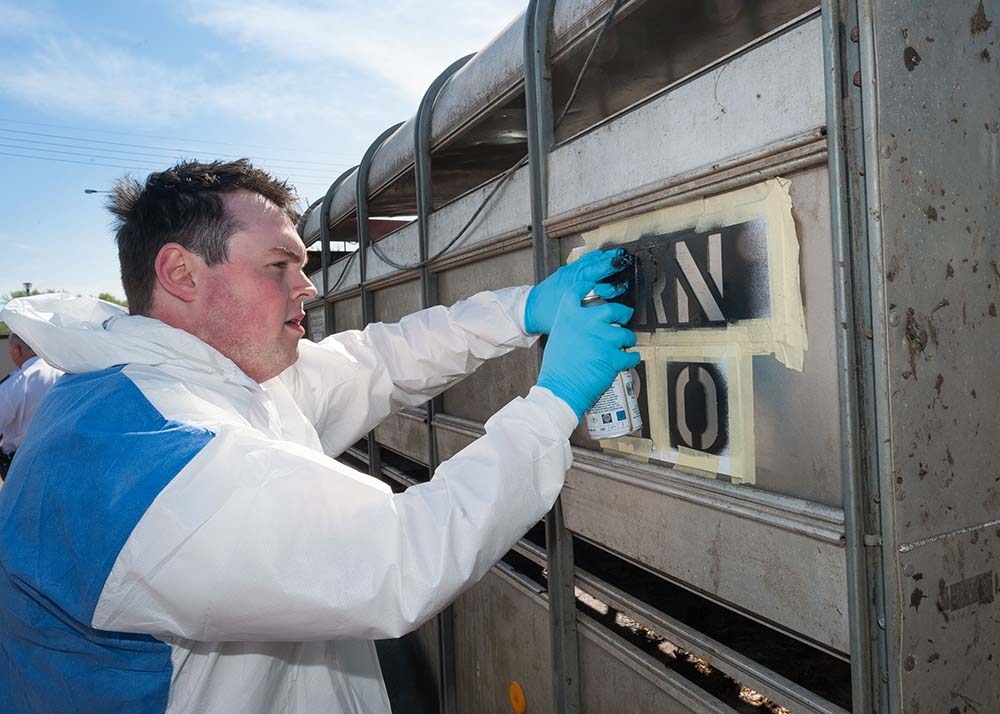 It's part of a PSNI crime prevention initiative to crackdown on rural crime and farm vehicle thefts.
Farmers are encouraged to bring their tractor or trailers to a free marking event in Glenarm Marina on 27 September from 10am to 3pm.
PCSP Chair, Brian Collins said: "Agricultural equipment is extremely hard to track down after it's been stolen so to help make it more difficult for thieves and to deter them we are offering free marking events across Mid and East Antrim.
"We want local farmers to bring their trailer or farm vehicles for marking, so as to make it much more difficult for thieves to either trade or otherwise profit from their crime."
The initiative is part of the Rural Crime Partnership which represents a number of organisation including the Ulster Farmers Union, the PS NI and the Department of Justice.
The scheme also encourages people to report any rural crimes or suspicions to Crimestoppers.
Anyone who wishes to have their farm vehicles security marked should contact PSNI Constable Laura Barrett on M: 07500904397 to book an appointment in advance.
Mid and East Antrim Policing and Community Safety Partnership is one of 11 PCSPs in Northern Ireland working to help make communities safer and ensure that the voices of local people are heard on policing and community safety issues.
The aim of the PCSP is to engage and empower communities and develop solutions in partnership to tackle crime, fear of crime and anti-social behaviour.