Funding boost enabling Council to help unite people through sport in Mid and East Antrim
Thursday 22 February 2018
New initiatives aimed at uniting people through sport are currently being rolled out across Mid and East Antrim.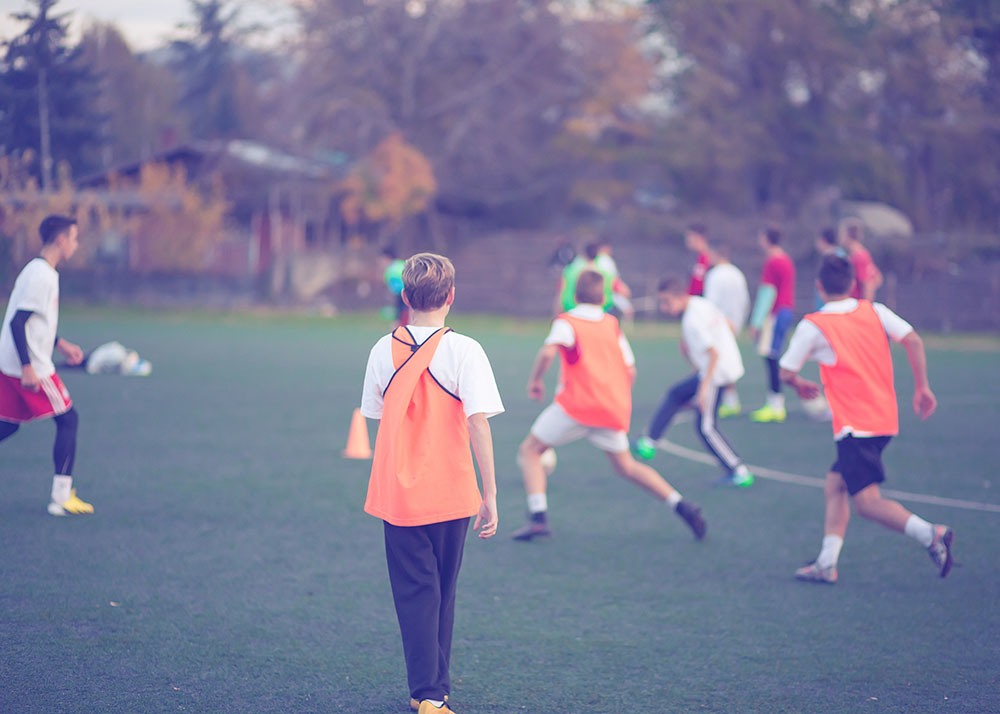 The Sport For All Programme is funded through the Peace IV programme and delivered through Mid and East Antrim Borough Council's Investment and Funding Unit.
It is aimed at promoting positive relations build on respect and promoting cultural diversity, and involves working with local sports clubs, coaches and community groups.
Chair of Mid and East Antrim Borough Council's Operational Committee, Councillor Dr Mark McKinty, said: "We want all our citizens to be proud of Mid and East Antrim as a place where people from all backgrounds can live, learn and socialise together, free from prejudice, hate and intolerance.
"Last September Council was awarded £235,740 to provide a Sport For All Programme, managed by its Sports Development Unit.
"This funding is divided into two streams: Building Positive Relations, and Children and Young People.
"These programmes set out to make a positive impact in establishing strong community links and friendships that will enhance strong community links, and build a legacy of peace and harmony in our Borough.
"Uniting young people through sport is fantastic way to defeat prejudice and bring people together to enjoy themselves and socialise at grassroots level.
"We have had great success with previous Peace initiatives and wish to build on this to continue working towards a fully cohesive community in Mid and East Antrim."
One of the new initiatives funded through Sport For All is TEAMS - a six-week sports coaching programme being delivered in Ballymena, Carrickfergus and Larne.
Sessions are running throughout February and March.
Debbie Byrne, project coordinator for the TEAMS programme said: "This is a fantastic opportunity for young people, aged seven to 11 years, from different backgrounds in the Mid and East Antrim area, to come together to play sports on integrated teams, and to learn about and celebrate diversity.
"The programme is offered free of charge - all we ask is that the young people embrace the opportunity, participate, and most importantly, have fun".
Another scheme is Game of Three Halves, targeted at young people aged between 12 and 16.
The six-week multi-sports programme brings children and young people from different backgrounds together to be coached and to play sports from Northern Ireland's rich sporting heritage.
Peace IV aims to improve relationships between Protestants and Catholics and increase cultural awareness of minority ethnic communities, and participation from community groups, youth organisations, volunteers, and individuals within the Borough is key to ensure that the funded programmes will benefit local people at a local level.
Mid and East Antrim Borough Council recently announced it is to receive £2.7million of EU funding to roll out the new Peace IV local action plan. The money is being used to develop a variety of exciting programmes incorporating arts, sports and culture initiatives.
To find out more information about the Mid and East Antrim Peace IV programmes and to register your interest to become involved in the projects, you can contact the Investment and Funding Unit on T: 028 25633266 or E: peace@midandeastantrim.gov.uk.