Ian McKellen on stage in Ballymena
Friday 9 November 2018
Ian McKellen is to celebrate his 80th birthday next year by raising funds for theatres, with a new solo show which will play on 80 stages across the UK.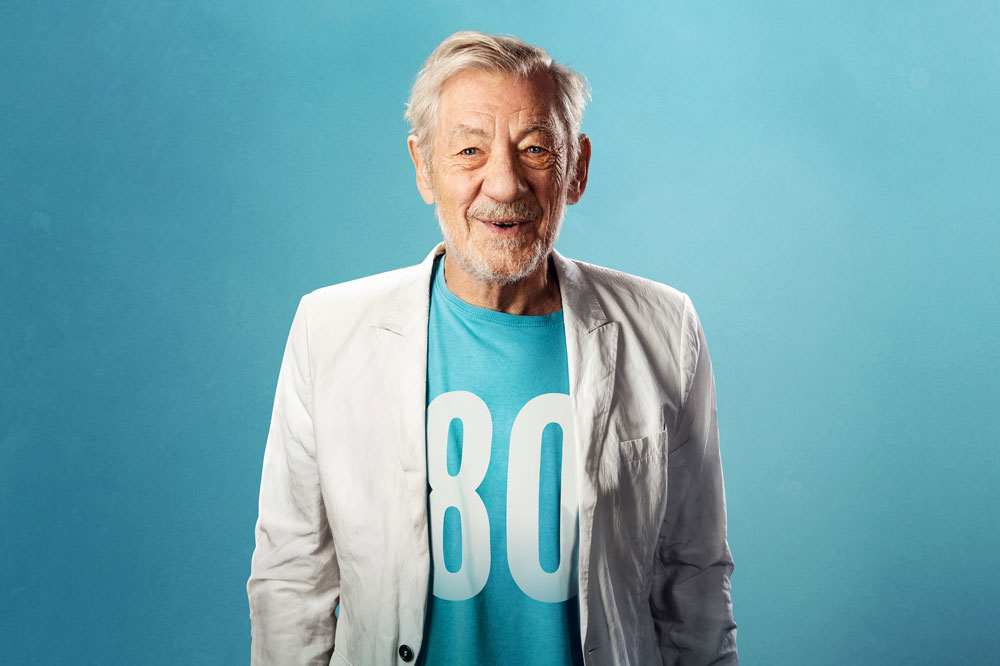 It all begins in January 2019 with a Tour of London from the National Theatre to the Theatre Royal Stratford East, as well as performances in the West End and Outer London.
Then, across the country, he will visit theatres large and small with which he has personal connections, including amateur groups he knew as a child and notable playhouses he has played in as a professional actor over the last half-century.
Among the venues selected is The Braid Arts Centre in Ballymena next July.
Tickets for the show will be available at www.wegottickets.com/thebraidartscentre
Accessibly priced tickets will be available everywhere. All profits will benefit specific causes at each theatre.
His intimate show is a mixture of anecdote and acting, including Tolkien, Shakespeare, others...and you the audience.
Ian McKellen said:
"I'm celebrating my 80th birthday by touring a new solo show to theatres I know well and a few that I don't. The show starts with Gandalf and will probably end with an invitation to act with me on stage. In between, there will be anecdotes and acting. I open at my local arts centre in January and end up by August in Orkney.
"Live theatre has always been thrilling to me, as an actor and in the audience. Growing up in Lancashire, I was grateful to those companies who toured beyond London and I've always enjoyed repaying that debt by touring up and down the country myself, with the RSC, the National Theatre, Prospect Theatre, the Actors' Company, as well as with commercial productions.
"James McKellen left Ballymena in 1840, since then our family have been settled in England but I very much wanted to discover my roots during my UK tour celebrating my 80th birthday. It's high time I made my debut here raising funds to support the work at The Braid. See you there, I hope!"
Ambassador Theatre Group's Executive Producer Adam Speers said:
"ATG is proud to be presenting Ian McKellen on Stage and is committed to supporting regional touring. The UK's regional venues are integral in supporting and developing artists and practitioners across all areas of the theatre, both on and off stage.
All of us in this industry are united by a passion for the arts and love of what we do and this special show is a rare and excellent opportunity to celebrate what's best in our industry while at the same time celebrating one of its greatest actors and raising vital funds to keep the lifeblood of theatre in this country flowing."
Ian McKellen on Stage is presented by Ambassador Theatre Group and directed by Sean Mathias.
For further information and tour map, please see the website for more details: www.ianonstage.co.uk