Local dance academy brings American dance troupe back to their roots
Thursday 7 June 2018
Mid and East Antrim Borough Council has played host to a group of dancers from the Starmakers Dance Company from Inman, South Carolina, in the USA.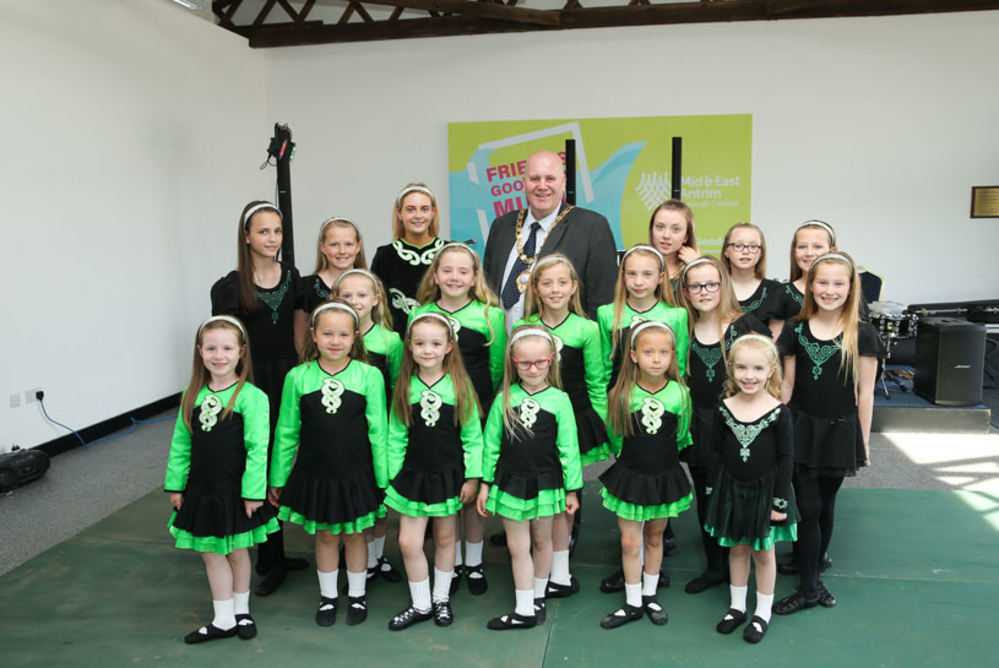 Last Tuesday's visit was the result of connections made between officers from Mid and East Antrim Borough Council and Shamrock and Peach Tours at the 2017 Stone Mountain Highland Games in Georgia.
Working with Shamrock and Peach Tours, Council helped coordinate this visit of over 40 dancers to Larne, enabling them to explore their dancing roots.
The celebrated dance troupe from South Carolina were keen to meet people with a similar interest in dance from Northern Ireland and Mid and East Antrim Borough Council were delighted to have been able to help with this.
The visitors were treated to a special reception at Larne Market Yard, which featured a joint workshop with Larne-based Antrim Coast Dance Academy.
In advance of the workshop, both dance troupes communicated regularly to develop a joint showcase in Larne, which they performed at the end of the workshop.
The visit highlighted the strong connection of the Mid and East Antrim Borough Council area with South Carolina.
Both Larne and Carrickfergus are twinned with the towns of Clover and Anderson respectively.
Speaking at the event, former Mayor of Mid and East Antrim Borough, Cllr Paul Reid said: "It is fantastic that through dance we can celebrate our shared links and build strong relationships between South Carolina and Mid and East Antrim.
"It was wonderful to see Bluegrass meet Greengrass, as both dance groups showcased their exceptional talent to us.
"Mid and East Antrim Borough Council extends their warmest welcome to our visitors and we hope that friendships were formed as part of the event and that our guests thoroughly enjoyed their time in Mid and East Antrim."