Local groups urged to make more of unloved land through grants scheme
Wednesday 10 May 2023
The council-led funding is available until the end of the month.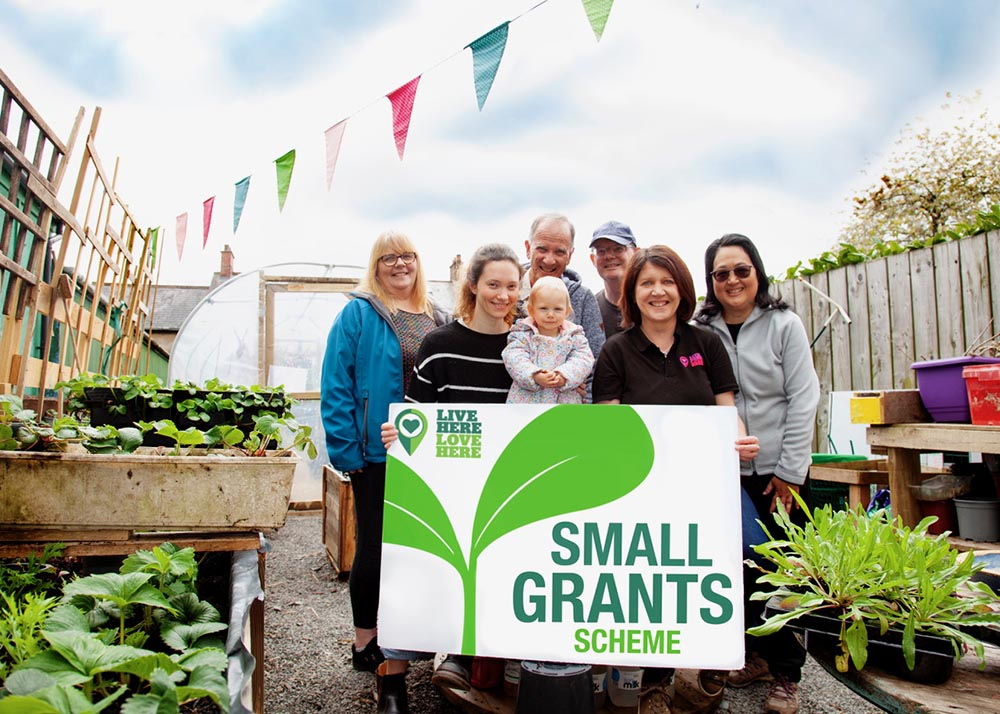 Community-based organisations are being asked to share their ideas for projects that revitalise overlooked rural and urban spaces and build pride in communities.
The Smalls Grants Scheme, managed by the Live Here Love Here campaign, is open for applications from 11 May to 31 May 2023, and invites local community and voluntary groups, schools and third level education organisations to request £500 - £3,000 to regenerate a local greenspace for greater community health and wellbeing.
Funded by 10 local councils, NI Housing Executive and supported by Keep Northern Ireland Beautiful, the aim of the initiative is to maximise the potential of green and public places to deliver solutions to Northern Ireland's crises in waste and pollution, nature loss and climate change.
Live Here Love Here Manager Helen Tomb said:
"The Small Grants Scheme is a great opportunity for people to step up and help both their community and the environment, and to show a bit more kindness to the disused locations that are closest to home.
"We would love to see a flurry of new projects get off the ground this year and add to the many fantastic grassroots schemes that we have supported to date through this seed grant fund."
In 2022, the Smalls Grants Scheme funded 89 local organisations to support community food growing schemes, the developments of communal places for people and wildlife, and endeavours that tackle litter and dog fouling.
Newtownbreda Community Garden received £2,000 for resources to develop a new community growing space in a neglected area within church grounds. Project leader Gillian Cooke said:
"Our grant from Live Here Love Here has transformed a small idea from Breda Community Association into a thriving shared space. Our community has come together to build relationships through learning together while gardening.
"The grant has sparked interest in the neighbourhood and has attracted volunteers and donations of more resources to help us grow the project for the local community."
Guidance on how to submit a proposal for the land-improvement scheme will be provided via webinar and in-person sessions, with further information available on Live Here Love Here's social-media platforms.
To apply for the Small Grants Scheme, visit the Live Here Love Here website.