Local community groups join forces to improve quality of life for residents
Monday 6 March 2023
Over 30 groups have attended two separate planning workshops to help advance community development in the Larne area as part of Mid and East Antrim Borough Council's community development initiative, "The Cluster Programme".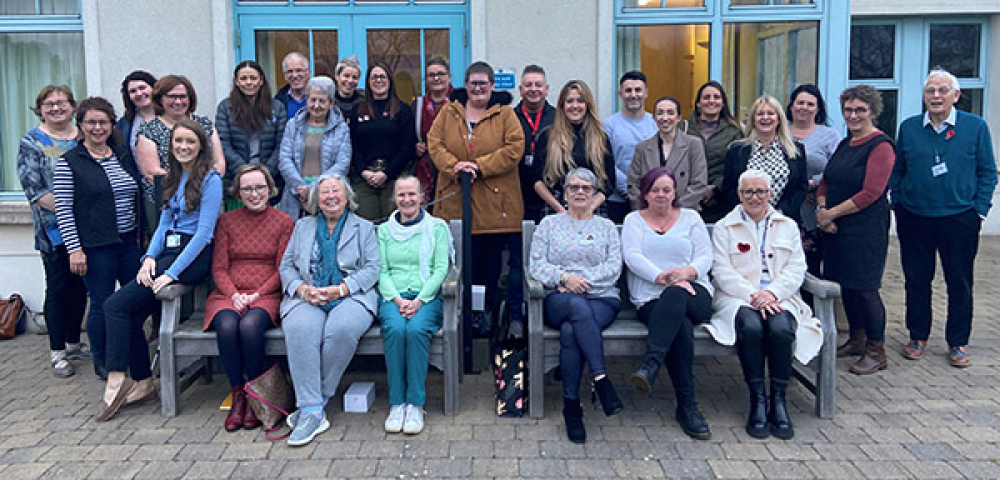 The aim of the workshops, which took place on 11 November and 1 December 2022, was to facilitate the development of a 2-year community development-focused action plan for the Larne Area.
It follows the establishment of the "Larne Area Community Cluster", which promotes collaboration across local community groups to deliver benefits for the wider community. The Cluster includes groups from the District Electoral Areas of Coast Road and Larne Lough, from Carnlough to Ballycarry and everywhere in between.
Two projects are currently underway as a result of the planning days, which saw 32 local organisations join forces:
The Larne Area Community Cluster Training Programme - delivering training sessions for community groups, covering a wide range of topics such as First Aid and Defibrillators, Social Media, Safeguarding, Food Hygiene and an event where key funders came together to highlight available funding; and;
The Larne Area Community Cluster Directory - the creation of a resource both online and in hardcopy, which will signpost the local community to groups and services in the area.
The Mayor Mid and East Antrim, Alderman Noel Williams, said he was delighted with the extensive community participation in the Cluster Programme.
"As our Community Plan, "Putting People First", says, we want to offer our citizens a strong, vibrant, safe and inclusive area in which to live, where people work together to improve everyone's quality of life," he said.
"The work of Larne Area Community Cluster is continually growing and it is encouraging to know that there are now 40 groups registered as members and working in partnership with Council to help build and strengthen community cohesion and I would encourage all local groups in the Larne area to get involved in this initiative.
"Prosperous futures are built from the grassroots up and by aiming high. Our aim is to offer a better quality of life – and by extension a bright future – to all of our citizens."
Through community development, Mid and East Antrim Borough Council aspires to be recognised as a place where the community and partner organisations work together cohesively and effectively to improve the quality of life for its residents.
Groups in the District Electoral Areas of Coast Road and Larne Lough, which stretches from Carnlough to Whitehead, have been meeting on a bi-monthly basis since April 2022 to develop an agreed approach on working together, as well as to determine which initiatives to deliver in the coming months.
The benefits of community cluster work include:
Having the ability to network and build relationships with fellow community groups in the area
Opportunity to gain a greater understanding of what is going on in the local community and access any available support for community groups
Pooling of resources e.g., joining together for training, potential for hands-on assistance at events from fellow community groups and sharing equipment
Opportunity to share knowledge, experiences and best practice
Avoidance of duplication by focusing on a joint action plan to tackle issues in the community
Potential to reach more people in the community through a supportive community group network and joined-up approach
Possibility of greater access to funding through joint applications.
If you are part of a community group in Larne and would like to find out more information, please contact either;
Wendy Carson, District Electoral Area Officer for Larne Lough
Tel: 07966888131
Email wendy.carson@midandeastantrim.gov.uk
OR
Amanda Cotter, District Electoral Area Officer for Larne Coast Road
Tel: 07391863492
Email amanda.cotter@midandeastantrim.gov.uk