MEA Council's Joanne Alexander scoops top award!
Thursday 23 March 2023
Mid and East Antrim Borough Council is delighted to announce their very own Project Development Officer, Joanne Alexander, has scooped the highly sought-after 'Best in Professional Services (Corporate)' award at the recent Women in Business Awards 2023.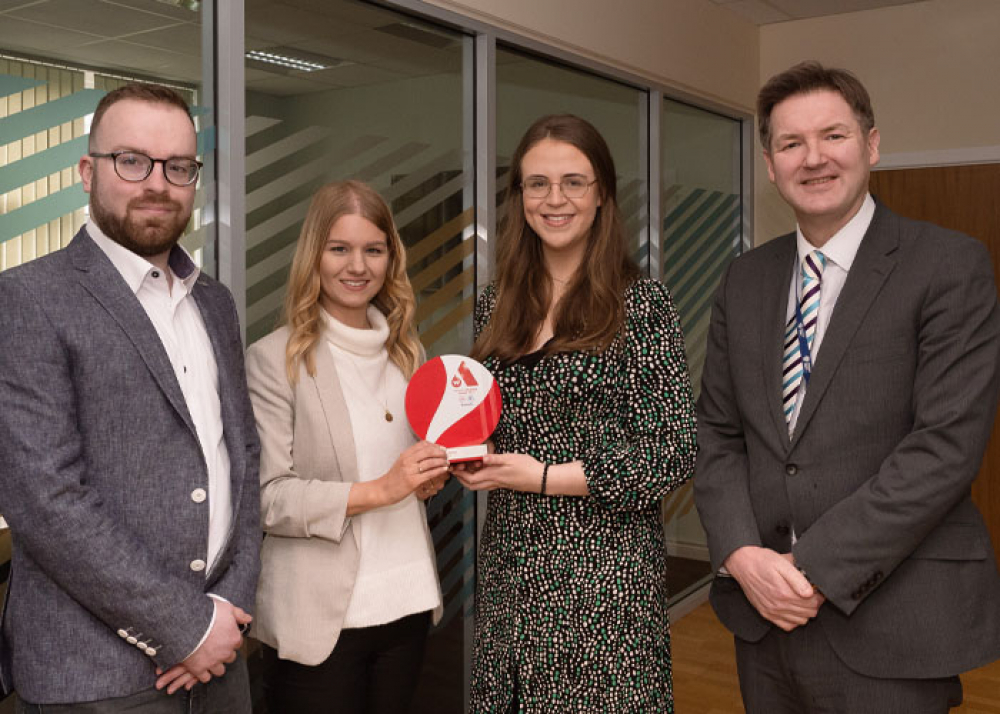 Joanne is responsible for leading the project management of the key construction and refurbishment projects within the Council's Capital Plan of over £10 million per financial year.
She was recognised at the awards thanks to the innovative and modern construction best practices she has brought to Council. She has enhanced the teams skills which has directly led to success in winning new funding for key capital projects – including the recently announced £6.1 million levelling up funding for Carnfunnock Country Park.
In what is a predominately male-orientated industry, Joanne has risen above the competition. She has been instrumental in generating community feedback into the design and delivery of key Council community facility projects and has made use of technology to share concept designs on a number of projects - which has directly led to adding more child and disability-friendly facilities - which in turn has greatly enhanced the projects. This community lead design approach has received much public acclaim and has brought Council closer to its residents.
Mayor of Mid and East Antrim, Alderman Noel Williams, said "Well done and congratulations to Joanne for securing this prestigious award, which is thoroughly well deserved.
"A Chartered Architectural Technologist with excellent design, detailing and specification drafting skills - Joanne excels at project management and is a role model for anyone who would like to pursue a career and professional excellence in construction."
Andrew McMullan, Capital Works Manager, adds; "Joanne is an integral part of the Capital Works Team in Council with a unique perspective and mindset, which helped gain the recognition she deserves - congratulations on this thoroughly well-deserved award."