Mid and East Antrim's magnificent eco landscapes celebrated at Garden Show Ireland
Tuesday 8 May 2018
Mid and East Antrim Borough Council has showcased a fantastic display at the Garden Show Ireland, winning highly commended.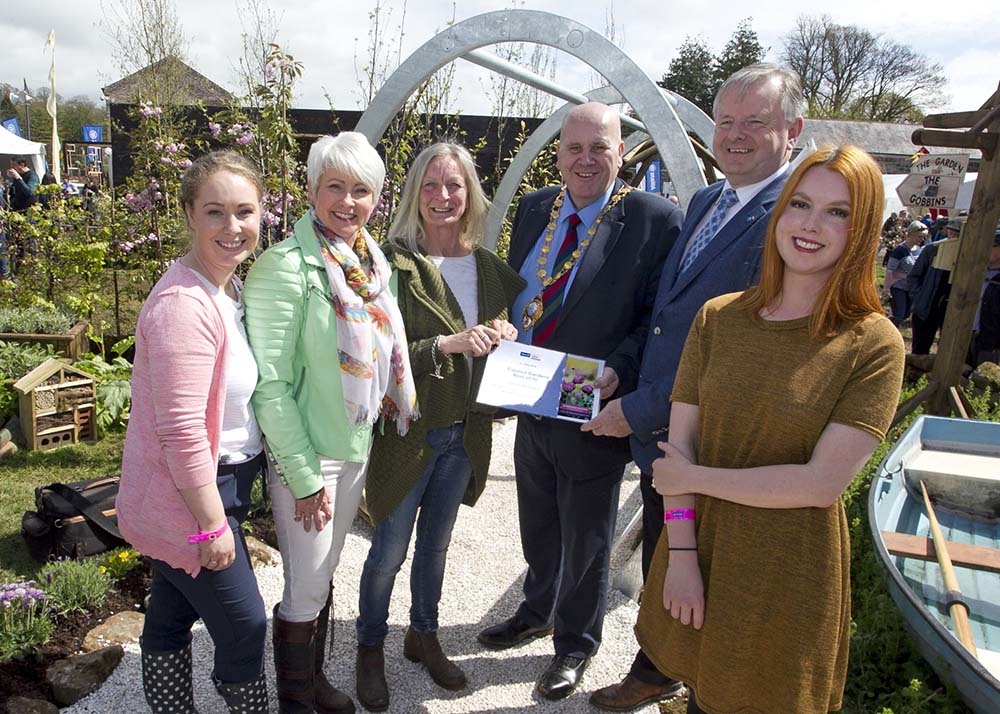 The green-fingered team of staff and local artist, Janet Crymble, have been planting, pruning and building for weeks leading up to the event which is being held at Antrim Castle Gardens, Friday 4 to Sunday 6 May.
Mid and East Antrim's entry entitled 'Mid and East Antrim's Magnificent Eco Landscapes' focuses on native planting, promoting local biodiversity and celebrating local heritage.
The garden highlights some of the important habitats in the borough, from woodland to coast and represents some of the area's amazing wildlife including hedgehogs, harbour porpoise, bats and red squirrel.
It features elements of Slemish Mountain, The Glens, The River Braid, The Gobbins and Eden Allotment Gardens.
The judges praised the garden for the range of environmental features including a dry stone wall, willow hurdles, wildflower area and nest boxes.
Mayor of Mid and East Antrim, Cllr Paul Reid, said "We are incredibly proud of our borough and all the materials used in our show garden are all recycled or locally sourced. The timber used is locally sourced from The Glens and the limestone is from Kilwaughter. The Gobbins feature includes rock from the Islandmagee coastline itself and we were delighted that NEA Engineering Group have been able to recreate the famous tubular bridge in miniature form. We are very proud of our horticultural achievements here in Mid and East Antrim and I am particularly delighted to hear that staff from across the Council and volunteers from the borough have contributed to our garden design. Well done to everyone involved."
Photograph: Mayor of Mid and East Antrim Cllr Paul Reid and a council delegation receiving the commendation award from Judges and Pamela Ballantine