Mid and East Antrim gets ready to celebrate Global Entrepreneurship Week 2022!
Tuesday 8 November 2022
Global Entrepreneurship Week 2022 will be taking place from 14 to 20 November and this year Mid and East Antrim Borough Council has brought together a diverse programme of FREE events and activities aimed at promoting entrepreneurship, encouraging new start-ups, inspiring our business base and supporting sustainability and innovation of our SMEs.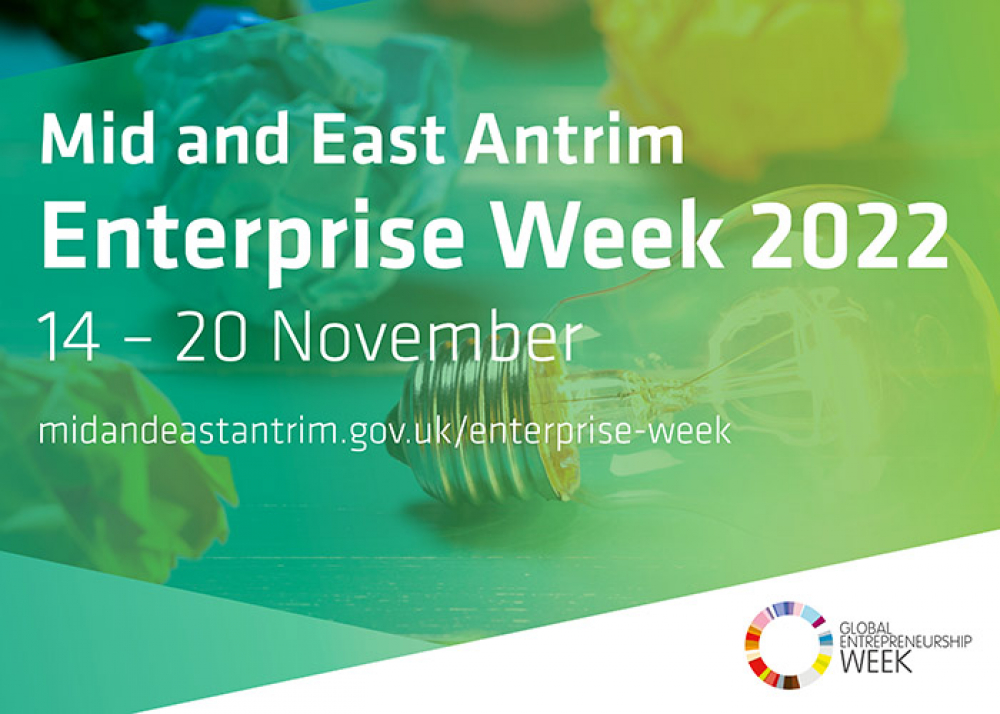 Whether it's navigating social media channels or identifying exporting opportunities - or simply exploring if entrepreneurship is for you - let us help you on that journey. There are networking opportunities abound with Council's Speed Networking event in Carrickfergus and the Business Roadshow in Ballymena.
With inspirational chat shows and talks and the announcement of our exciting school competition winners the programme will have something for everyone!
Mayor of Mid and East Antrim, Alderman Noel Williams, said: "Global Entrepreneurship Week inspires millions each year to explore their potential while fostering connections and increasing collaboration to empower entrepreneurs and strengthen communities.
"Mid and East Antrim Borough Council is committed to nurturing the abundance of talent it possesses to achieve bigger and better things for business and benefit the economy as a whole. Please join us in our week-long programme of activities, competitions and events."
Some of the free events taking place include pop-up shops across town centres, Boss Baby sessions, Building your Brand Awareness on social media, 40+ Fresh Start Programme, Meet the Labour Relations Agency and Q&A and much more.
For registration and a full list of events happening across Mid and East Antrim is available on our Enterprise Week page.