Mid and East Antrim to host international Sambo tournament
Friday 13 April 2018
Northern Ireland is to host a major international sambo tournament in September.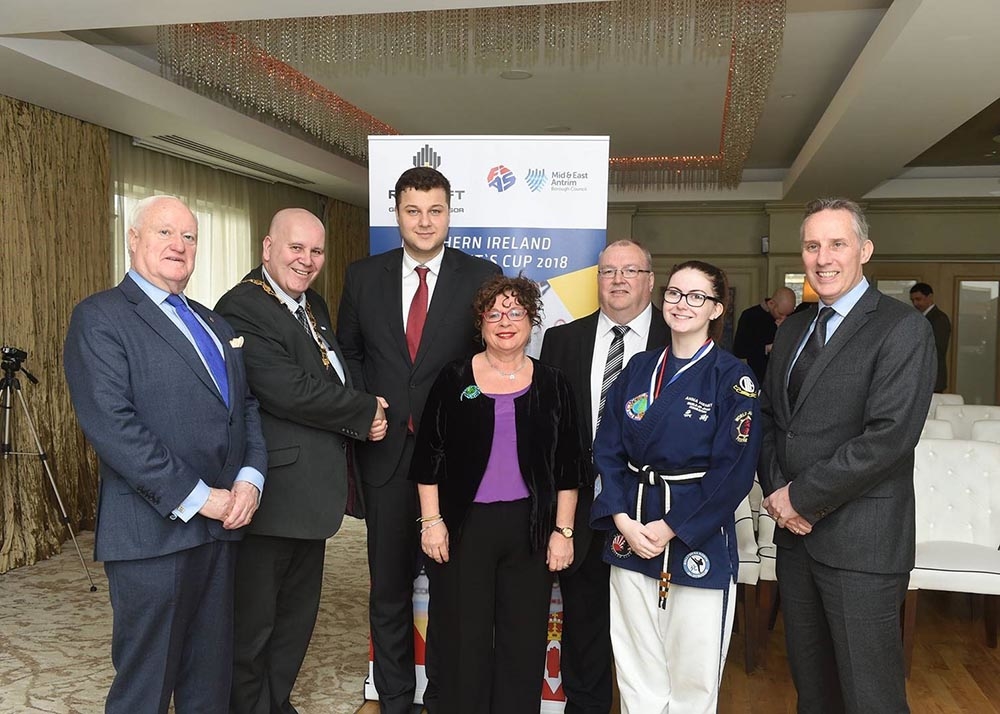 Seventy-two competitors from ten countries will arrive in Northern Ireland to compete in the 2018 Northern Ireland Sambo President's Cup during the one-day event.
Ballymena saw off competition from other European locations to be selected as the venue for the competition. Last year, the tournament was held in London.
Sambo is a martial art and combat sport with its origins in the 1920's Soviet Union. The popularity of Sambo, which is a Russian acronym meaning 'self-defence without weapons', has grown internationally, to the point where Sambo is a significant self-defence sport over 120 countries.
Eight international teams will compete in the Team Event while 16 international top combat sambo athletes will contest the Combat Grand Slam. In total, almost eighty athletes will be involved in the event.
Countries already signed up for the Northern Ireland tournament include the USA, Canada, England, Scotland, Ghana, Russia, Slovakia, Trinidad & Tobago and France.
The influx of competitors, trainers, referees, and supporters will deliver an economic boost for Ballymena, and has been warmly welcomed by Mid and East Antrim Borough Council.
The Mayor of Mid and East Antrim, Cllr Paul Reid, said: "These games are a first for Northern Ireland, and we are delighted that Mid and East Antrim is the preferred location. Our sports facilities are outstanding and we are more than capable of delivering a first-class and memorable Sambo.
"The tournament supports our tourism effort and will help us reach a new international market of several hundred million. There is also an immediate economic benefit to hosting the games in Ballymena with the promise of fully booked hotels and restaurants."
Alexander Korsik, who's the Moscow-based Head of the President's Office of the International Sambo Federation, said: "We are delighted to bring Sambo to Ballymena and Northern Ireland. We now have over 120 National Federations with an estimated 4.5 million active participants globally.
"Every year, we have more than thirty major Sambo competitions under the auspices of our International Federation, and Ballymena is our first major effort in Northern Ireland. Part of what we are doing here is to spread the word about Sambo and what is it capable of delivering for children from nursery right up to those who are fifty-plus.
"We were persuaded to come to Ballymena after receiving wholehearted support from the MP for North Antrim, Ian Paisley. He has worked hard with our main organisers to deliver the games, which I am sure will be an outstanding success."
The tournament will be held in the Seven Towers Leisure Centre on Saturday 29 September, and admission is free.