Revamped signage ensuring shopper and visitors safety in Carrick
Wednesday 17 May 2023
Market Place and West Street in Carrickfergus are benefitting from revamped pedestrian signage to ensure safety for shoppers and visitors.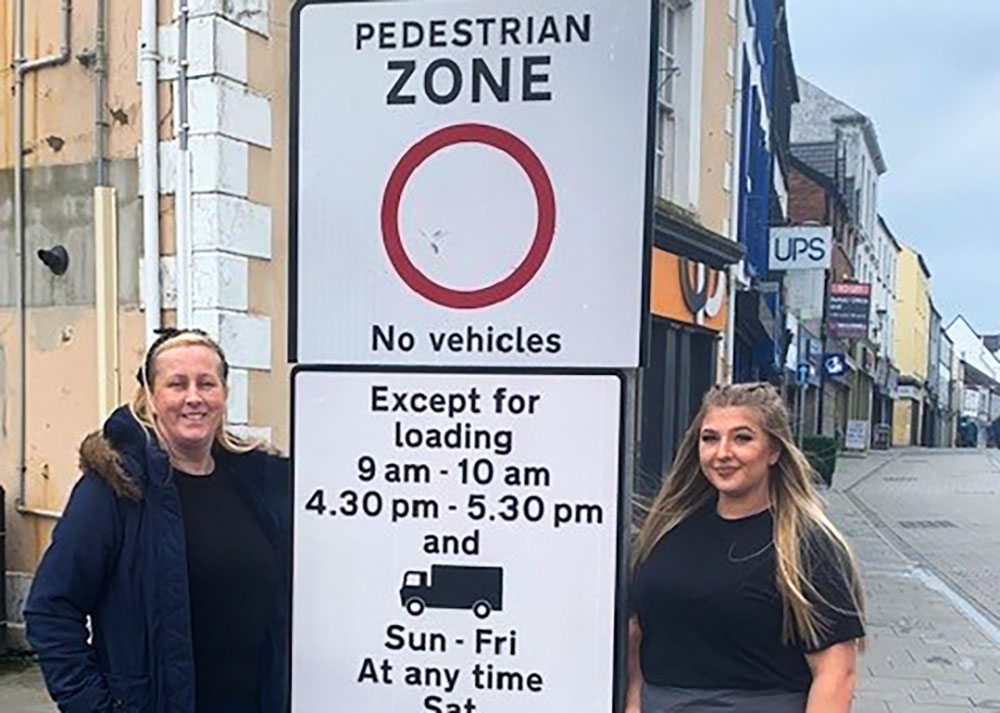 Mid and East Antrim Borough Council has been working closely with the Department for Infrastructure, the PSNI and local businesses to erect the renewed signage in the pedestrianised area and make drivers aware that no vehicles are permitted to drive in this part of town – except for loading at particular times of the day.
The PSNI is warning of enforcement action against anyone ignoring traffic regulations in the retail heart and will be enforcing relevant fixed penalty notices to ensure the area stays pedestrianised and safe for shoppers.
The PSNI said: "After numerous complaints, the PSNI in Carrickfergus would like to draw attention to the marked increase of vehicles using the pedestrian zone in Market Place and West Street - including cars, jeeps, motorcycles and vans. This is a pedestrian zone for the use of those on foot - the message is simple: Do not enter the pedestrian zone unless you have a valid permit."
Shelly McCord from Carrickfergus and Larne Child Contact Centre in West Street added: "I am delighted to see the new signs refitted in this area of town. The Contact centre is a hub of activity for children and adults and with many young children attending the centre on a daily basis we need to ensure pedestrian safety in the area."