Car Parking

Park for up to five hours for just £1 in all Mid and East Antrim car parks across the borough (where charges apply).
We are now responsible for car parks within our area. Enforcement action against vehicles found to be parked in contravention of parking restrictions will be carried out by NSL traffic attendants.
Charged and Free-to-use Car Parks
Carnlough Harbour Car Park Reconfiguration
The Council is currently undertaking a review of its parking provision in Carnlough and as part of this process would like to hear the views of the public. Carnlough's popularity has soared in recent years since it featured in the HBO hit TV programme, Game of Thrones. Arya Stark famously emerged from the water at Carnlough Harbour in Series 6 and since then visitor numbers have dramatically increased. Whilst the village has seen increased visitor numbers this has posed parking issues due to the increased number of coaches that stop in the village.

In this questionnaire, we have tried to ask specific questions which will provide information on parking patterns. This will help us focus on the general concerns around parking in the village. In addition, we have also left space for additional comments which you are welcome to complete.
Car Parking Strategy
SYSTRA has been commissioned by Mid & East Antrim Borough Council (the Council) to conduct a review of Council-operated off-street parking facilities in Mid & East Antrim (the Borough). The work involves providing technical support and peer review to ensure that Council-operated car parking delivers the optimal impact and efficiency for the Borough. Read the report in full below:
Cashless Parking Provider Change
The Department for Infrastructure (DfI) has changed its Cashless Parking provider from Parkmobile to JustPark.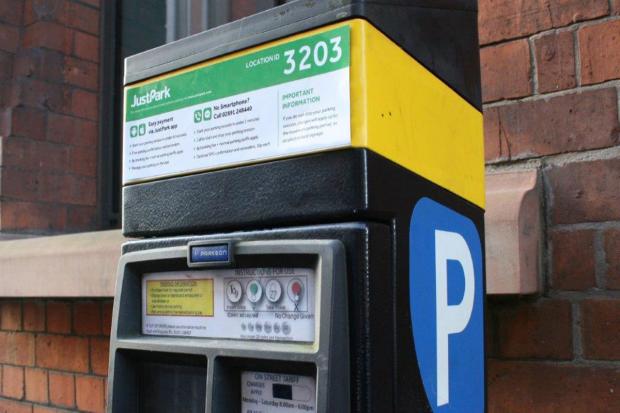 From 16 January 2020 Parkmobile is no longer used for cashless parking in Northern Ireland.