Car Parking

As of the 1 July 2023, we no longer offer parking for up to five hours for just £1.
Enforcement action against vehicles found to be parked in contravention of parking restrictions will be carried out by CPS Ltd traffic attendants.
Council's Car Park Management:
Car Park Services Ltd
36 Great Patrick Street
Belfast
BT1 2LT
Enquiry line T: 028 9023 0767
Cashless Parking Provider Change
Council has a Cashless Parking provider: JustPark.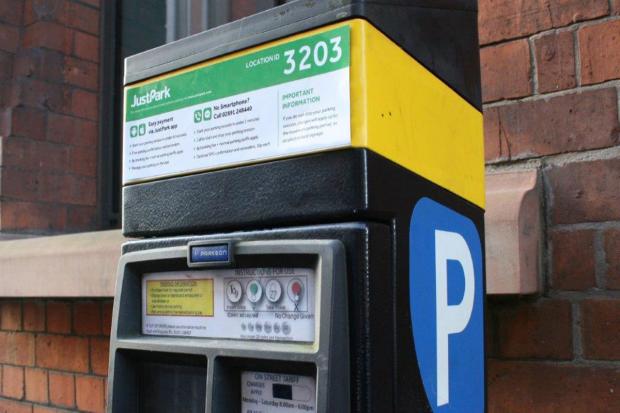 Season Tickets
Season tickets can be purchased Monday to Friday from 9am to 5pm on T: 028 9023 0767 or by e: info@carparkservices.com.
Appealing a Penalty Charge Notice
To appeal a penalty charge notice please visit the Car Park Services website.
Paying for a Penalty Charge Notice
When paying a Penalty charge Notice you will need your vehicle registration number and your reference number beginning MEA.
Payment car be made via one of the following methods:
Telephone the 24/7 automated line T: 028 9590 7942 alternatively post a cheque or postal order made payable to Car Park Services Ltd, 36 Great Patrick Street, Belfast BT1 2LT.
No cash should be sent by post.
Please quote the notice number and the vehicle registration on the back of the cheque or postal order. If a receipt is required please supply a stamped addressed envelope.
It is your responsibility to make sure that the cheque or postal order arrives on time before the charges increase and to retain any proof of postage.
Please note that paying for a notice is deemed an admission of liability, and you will no longer be entitled to appeal the notice.
For further information on Penalty Charge Notices please see the frequently asked questions at on the Car Park Services website.