Bentra to become first in NI to receive official WW1 Airfield marker
Friday 5 October 2018
Bentra Airfield is to become the first WW1 Airfield in Northern Ireland to be officially recognised with a special permanent marker.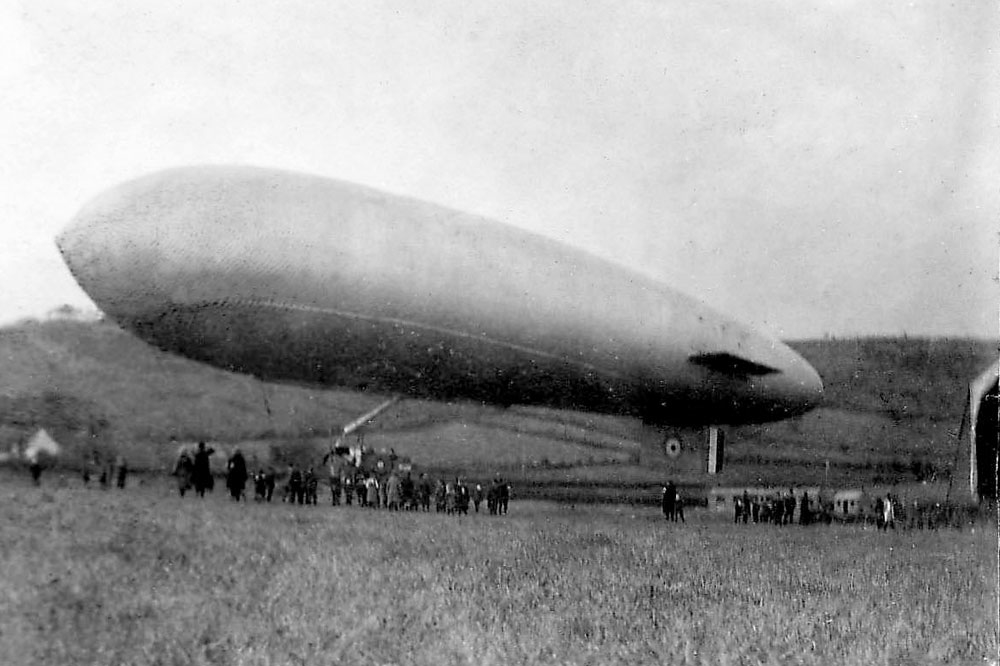 The Airfields of Britain Conservation Trust honours premier historical sites across the UK. Memorials are erected at disused airfields and special stories and information is gathered to help boost the existing airfield history.
The secrets of Bentra airfield are now being explored in an exciting new partnership between Mid and East Antrim Borough Council and Living Legacies based at Queen's University.
Funded by the Heritage Lottery Fund, the Battlebags and Blimps project aims to explore Ireland's first military aviation facility and reveal what is hidden below the surface at Bentra.
From 1915 to 1918, Royal Naval Air Service airships based at Bentra patrolled the waters between Ireland and Scotland, combating the German U-Boats.
They were tasked with protecting the cross-channel ferry, Princess Maud, and guard incoming convoys in the North Channel.
Affectionately named 'battlebags' by their crews, and 'blimps' by civilians, the airships were a familiar sight around Britain's shores during the war years.
This site represents heritage of considerable national importance yet it is little known or recognised locally or nationally. Our community-led investigation of the site of the site aims to help change this.
Mayor of Mid and East Antrim, Cllr Lindsay Millar said: "This is such a brilliant opportunity to honour the rich historical past of this special landmark. It's a fantastic opportunity to learn more about a local site in the borough, which until now has been largely overlooked. We are thrilled to have received support thanks to National Lottery players and that this project will help us unlock the hidden history of Bentra, which played such a big part in the Great War. This project also ties in with the Fields in Trust Centenary Fields programme, marking the protection of our green spaces and WWI locations."
The unveiling coincides with the launch of a new exhibition at Carrickfergus Museum called "Ships & Airships: Coastal Defence during the First World War". It explores the war at sea around our shores, with a particular focus on Bentra Aerodrome.
For more information go to our Museums pages.