Council warning walkers not to ignore Blackhead Path signs
Thursday 16 August 2018
Mid and East Antrim Borough Council is urging users of Blackhead Path not to ignore warning signs and fences after severe subsidence forced it to close.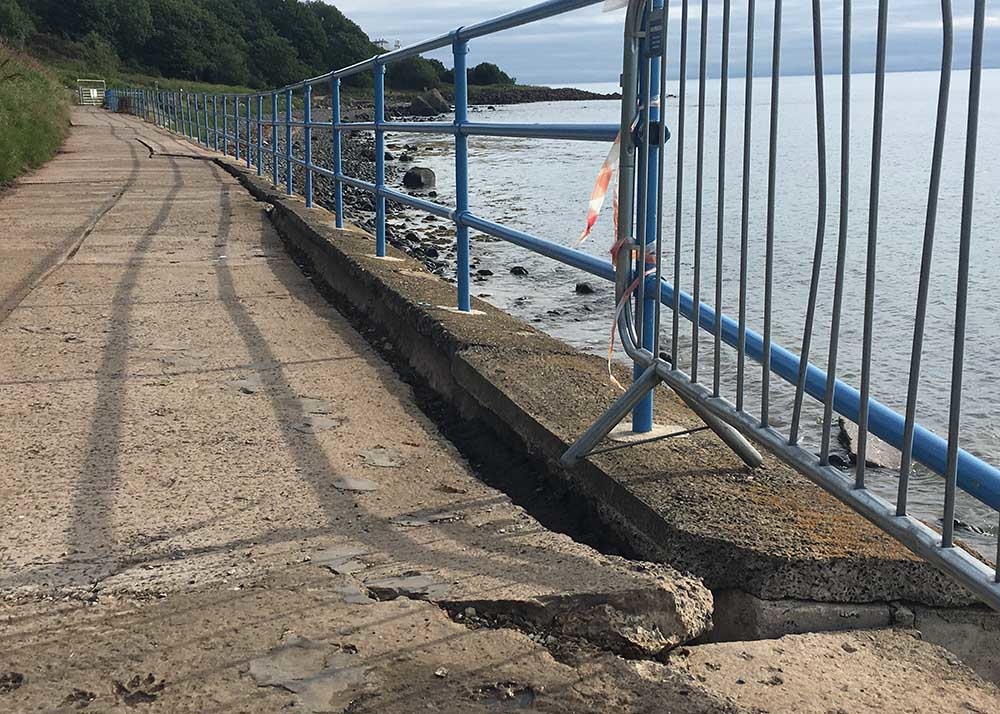 The section between Whitehead carpark to the Old Castle Road is shut due to serious safety concerns.
Fences and signs warning people of the risks have been put up, but some people have ignored them. Fences have been knocked down and locks have been removed.
Council is reminding people of the serious risks of using the path in its current state.
A spokesperson said: "We are urging locals and visitors to take the advice on the signs and fences that have been put up, as by not doing so, they are putting their lives at risk. Damage to these fences is also costing money, which could be put into reopening the path as quickly as possible.
"We understand this is a hugely popular with the local community, dog walkers and tourists, but the safety of users of the path is of utmost importance. We understand how frustrating this can be as there have been signs erected before, but we are acting on recent advice from experts, who have shown significant movement along the path. There could be land slippage or rock fall at any moment, which could result in loss of life if someone were to be on the path at the time."
Mid and East Antrim Borough Council has been forced to close the stretch of path until further notice. The path has moved 30cms in the last year and, more significantly, 17cms in the last month.
The additional damage may have been caused by extreme weather experienced in Northern Ireland this summer.
Large cracks along the path wall have also been identified, indicating likely structural failure of the concrete wall and possible collapse.
The path was previously closed to vehicles and the latest move is to safeguard pedestrians.
For more information and to keep up to date you can go to our Blackhead Path page.