Council's Dementia Friendly work shortlisted for prestigious national award
Tuesday 28 February 2023
Mid and East Antrim Borough Council has been selected as a finalist in this year's Dementia Hero Awards, which is hosted by Alzheimer's Society.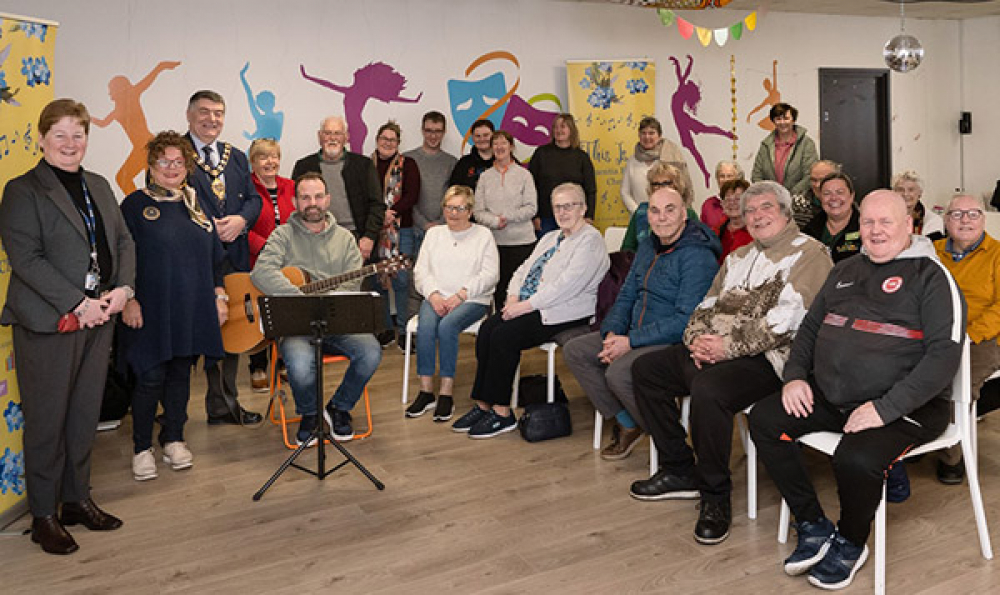 The Council was shortlisted in the Dementia Friendly Business category, which recognises how nominees have demonstrated the impact of their work through meaningful involvement of people affected by dementia.
Alzheimer's Society, supported by Tunstall Healthcare, said it received almost 300 nominations from organisations in England, Wales and Northern Ireland for the Dementia Hero Awards 2023.
Through it's community plan "Putting People First", Mid and East Antrim Borough Council works in partnership with the Alzheimer's Society NI to provide dementia training for staff, businesses, organisations and members of the public, with the aim of increasing awareness of dementia and how best to support people living with dementia across the Borough. To date, 641 people have attended dementia training sessions throughout the Borough, with 115 local businesses represented at these 'Dementia Friendly' events. Council also recently introduced information support packs for training attendees, providing much-needed signposting to dementia services and support groups, which are available to people living with dementia and their carers across the Borough.
Mayor of Mid and East Antrim, Alderman Noel Williams, said the Borough has strived to show empathy towards everyone affected by dementia.
"Looking after all of our people is at the heart of everything we do as a council," he said.
"Being chosen as a finalist means the world to all of us across the Borough. This nomination is recognition of our efforts to be as dementia friendly as possible and we're humbled to have been esteemed in this way."
Council signalled its commitment to creating a Dementia Friendly Borough by naming Alderman Gerardine Mulvenna as Council's Dementia Champion, who has first-hand experience of the needs of those living with the condition and their carers, having looked after her mother who had dementia.
"Dementia is something close to my heart and I am proud to sit on a local government body that cares for its citizens who have been affected by the condition."
"It is also a privilege to be part of the local dementia friendly, 'This is Me' choir and Prom Friendship group for carers, which Council have supported. It is wonderful to see the joy and sense of community that these groups bring to people affected by dementia and I would encourage anyone in the Borough to go along."
The Dementia Friendly, "This is Me", choir meets every Wednesday, 2-3pm at the Music Yard in Larne and the Prom Friendship Group meets on the last Tuesday of every month at Prom Café in Larne Leisure Centre from 6-7.30pm.
Gerardine added; "It is a tremendous honour for Council to have been shortlisted for such a prestigious award. Given that hundreds of applications were received from all over the UK, we're delighted to have been recognized for our work in this area."
The winner of the Dementia Friendly Business award will be announced at the Alzheimer's Society awards ceremony on 28 April in Birmingham.
For further information on the Dementia Friendly Borough work, please contact Amanda Cotter, DEA Officer at: Amanda.cotter@midandeastantrim.gov.uk