Council's efficiency savings ensure minimum rates increase for ratepayers in Mid and East Antrim
Tuesday 13 February 2018
Continued efficiency savings by Mid and East Antrim Borough Council have ensured a minimum rates increase for the Borough's ratepayers, aimed at easing the impact on citizens whilst safeguarding major investment plans for Mid and East Antrim.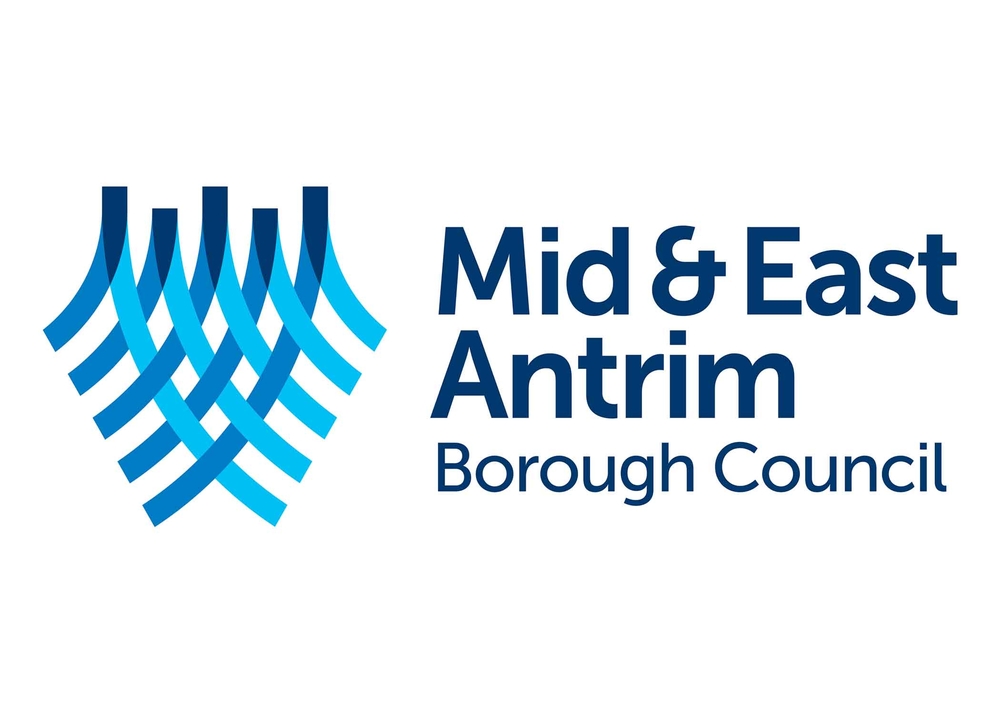 On Tuesday 13 February, Mid and East Antrim Borough Council agreed a district rate increase of 2.95% - achieved despite the loss of substantial rates income from the recent announcement of the closure of Kilroot and expected reduction in production at the Ballylumford site, which is set to result in a shortfall of at least £1.3million to the rates income this year, and more than £2million per year thereafter.
Council has worked to ensure that in spite of the revenue loss it remains ideally positioned to deliver on a series of major capital projects throughout Mid and East Antrim for the benefit of its citizens.
This includes the exciting development at St Patrick's Barracks, replacement of Seven Towers Leisure Centre and Waveney Community Centre in Ballymena; development works at The Gobbins and Blackhead cliff paths; replacement of Sandy Bay sports pavilion in Larne; provision of additional cemetery space within the Borough, and provision of sports facilities at Greenisland.
Mayor of Mid and East Antrim Borough Council, Councillor Paul Reid, said the striking of a district rate below the rate of inflation represented a marginal real reduction for ratepayers and was achieved due to the prudent financial management over several years by Council's Elected Members and Senior Management Team.
Councillor Reid said: "Credit must go to our Elected Members, who continue to work extremely hard to identify and implement efficiencies and savings across Mid and East Antrim, while at the same time safeguarding and enhancing service delivery, and ensuring major investment in our Borough.
"The 2.95% increase represents an increase of 25 pence per week for the average household in Mid and East Antrim (77 pence per week when an assumed regional rate increase of 6.0% is included) and an average increase of £3.11 per week for businesses (£10.37 per week for businesses when the assumed regional rate increase of 6.0% is included). The lack of clarity regarding a definitive regional rate made the process extremely challenging for Elected Members and Council Officers.
"Council's portion of the rates amounts to 45% of the rates bills received by residents and businesses in Mid and East Antrim, with the remainder set by Stormont departments.
"The district rate increase represents a domestic rate of 0.4213 pence in the pound and a non-domestic rate of 29.4624 pence for 2018/19.
"At the initial stages, Council faced financial pressures amounting to over £3.1million, which would have brought an increase of 6.25% if not addressed through business improvement and efficiency.
"Our approach is always to strike a fair balance between keeping any rate increase as low as possible, whilst securing existing and attracting new jobs, boosting inward investment and promoting tourism and other key projects across the Borough.
"The recent announcement of the closure of the power facility at Kilroot and possible reduction in production at Ballylumford during the 2018/19 year will have an adverse impact on the Council's non-domestic rates income.
"However, we have robust contingency plans in place to mitigate the worst effects of a reduction in that income on our citizens and local businesses. Further budgetary challenges must be overcome by Council following the loss of more than £2million income from our non-domestic rates going forward, but we are committed to making and delivering efficiencies where we identify them.
"Local government reform is working and we have seen local decision-making bring substantial improvements for the citizens of the Borough."
Chair of Council's Policy and Resources Committee, Alderman Gregg McKeen, added: "The tough economic climate and its impact on the jobs of many Mid and East Antrim citizens and businesses has once again been at the forefront of Council's debates on deciding this year's rates level.
"We are fully committed to supporting our local businesses to grow and invest in the Borough and we will use our assets to continue to improve the rate base of Mid and East Antrim.
"The balanced rates increase has been achieved by Council absorbing significant cost increases and, in response, we have also prioritised our Business Improvement and Efficiency Strategy to ensure that we minimise any impact on the ratepayer going forward in order to keep the rate as low as possible."