Countdown to Friends Goodwill Music Festival
Friday 4 May 2018
The countdown to the Friends Goodwill Music Festival is on as it returns to Larne on Saturday 12 and Sunday 13 May 2018.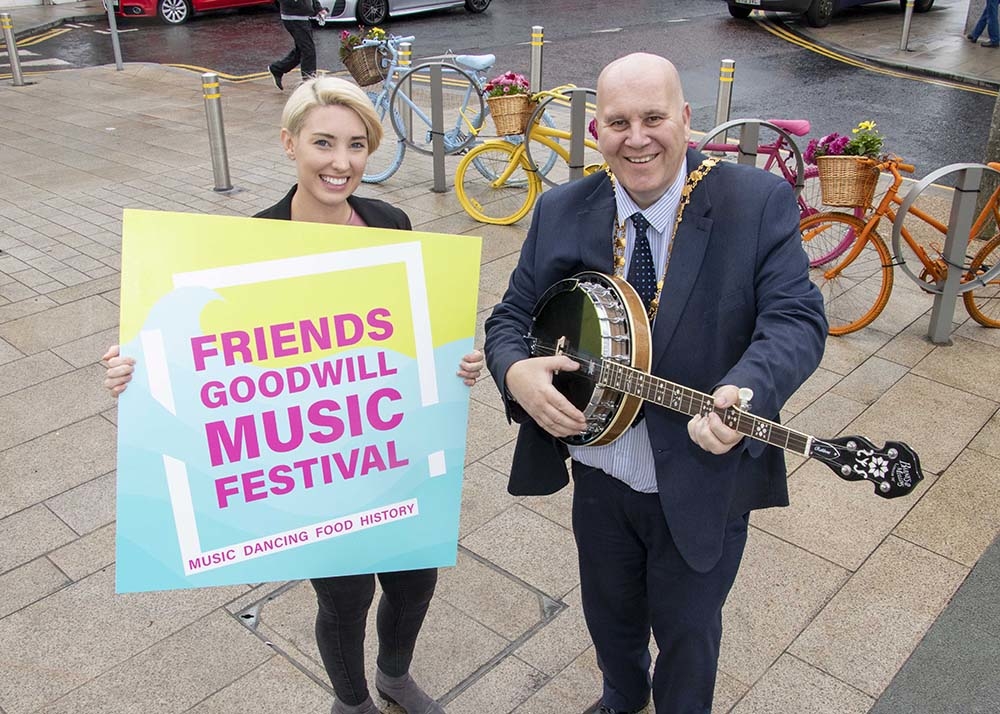 The festival was launched to commemorate the anniversary of the voyage of the ship Friends Goodwill. Its significant voyage is believed to be the first emigrant ship to sail from Ulster to America in the 18th century.
The festival's musical theme reflects this journey and covers many genres including Americana, Ulster Scots, Irish, Scots and Bluegrass.
Main Street in Larne will be buzzing with a variety of musical performances from 11am-3pm on Saturday, with sets from The Music Yard, the Transatlantic Hillbilly Band and Espresso Jazz on the live stage at Broadway.
The music line up has been carefully selected to provide a variety of contemporary folk music.
The Mayor of Mid and East Antrim, Councillor Paul Reid, said, "I want to encourage everyone to come along and join us in celebrating the legacy of this ship's voyage. The free event, now in its second year, has been revamped with a packed programme of live music, dancing, a petting farm, children's activities, drumming workshop, an exhibition, street theatre, food heritage demonstrations, a ceilidh and even a bit of magic. It's for all ages so come along and enjoy the fun."
The Market Yard activities will run from 3pm-10pm on Saturday and 2pm-6pm on Sunday. The restored venue will host lively sets from The Logues, Booka Brass, Pilgrim St, Runabay, Paul Casey, Stonewall, Pure Blarney, the Ulster Scots Juvenile Pipe Band, Eilidh Patterson and Lee Lawson.
There is no admission charge, though capacity will be limited to 1000 people.
A remembrance service will be held at the Friends Goodwill statue at Curran Park from 1.45pm on Sunday. The service will commemorate the courage and legacy of all those on board the Friends Goodwill ship that left our shores bound for America.
The full programme of events is available on the Friends' Goodwill Music Festival 208 page.